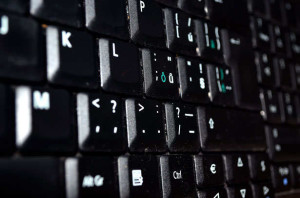 PRAYER ALERT: A large majority of computer hacker attacks on US corporations and government agencies originate from one white tower in Shanghai—the headquarters of Chinese Army Unit 61398, according to Mandiant, a US computer security firm. Since Mandiant began its investigation in 2006, it has documented 141 confirmed attacks while other security experts have estimated thousands more.
One prominent target was Coca Cola in 2009, when it attempted to buy out China's Huiyuan Juice Group for $2.4 billion, but failed. Other targets of the army unit have included Apple, Facebook, the New York Times and the Wall Street Journal. China denied Mandiant's report and charged that most cyberattacks aimed at China came from the US.
China became the world's second largest economy in 2010, and various economists have predicted it will surpass the US between 2015 and 2030. China is also the largest foreign holder of the bloated US debt. When Standard & Poor's downgraded the US credit rating in August 2011, China severely criticized the US "addiction to debt," warned that it could no longer "borrow its way out of messes," and demanded that it safeguard China's dollar assets in the US.
China is also challenging the military resources of the US. China's military spending, much of which is kept secret, is estimated at between one-fourteenth to one-fourth of that of the US. But a 2011 report by the International Institute for Strategic Studies stated that if spending trends continue, China will equal US military strength in 15-20 years. It is multiplying its naval forces in the Pacific, modernizing its nuclear technology, expanding its space program, and developing its capacity for attacking satellites, as well as escalating its cyberattacks.
Chinese Army Unit 61398 has aimed many hacker attacks at the US Defense and State Departments, highlighting tense relations with the US government, which announced in 2010 that it would sell $6.4 billion worth of arms to Taiwan, China's long-time neighboring rival. In 2011 the number of Unit 61398 attacks spiked, and became increasingly focused on the US's critical infrastructure—its waterworks, power supply and gas lines.
According to researchers cited by Wikipedia, "one target was a company with remote access to more than 60 percent of oil and gas pipelines in North America. The unit was also among those that attacked the computer security firm RSA, whose computer codes protect confidential corporate and government databases." This is a time to pray that this military and technological race between China, with its 1.3 billion-strong population, and the US, with its dominant economy—which consumes half of the world's goods—will not explode and shake the rest of the world.
A TIME TO PRAY: Father God, we thank You for Jesus Christ, the superpower of the universe, who destroyed the works of the devil on the cross, and now reigns in heaven and on earth. "For wisdom and power belong to Him. And it is He who changes times and epochs; He removes kings and establishes kings" (Dan. 2:20-21). Without You the nations of the world would quickly crumble. But You sustain all things for You so loved the world that You want all to have the opportunity to know Your Son, and the abundant life He offers.
We thank You for the great harvest in China, where evangelicals have increased from 2.7 million in 1975 to 75 million in 2010, the most in the world except for the United States, with its 92 million. We grieve that the two greatest superpowers with the greatest numbers of Your people are increasingly at odds with each other, and threaten the stability and economy of this whole earth which You sustain.
This is a time to pray for prayer movements to release power for greater harvests instead of greater wars. We pray that this time of harvest will not end, and that You will disable cyberattacks and the massive buildup of weapons, until the time of Your return.
We pray that Your mighty hand will steady the shaking economies of the earth, and set a course for the kingdoms of the world to become the kingdoms of the Lord. We pray that You will raise up and establish authorities in China and the US who will know You, and carry out Your plans to prosper Your people and not to harm them. We declare a new era of greater cooperation between true Christians in China and the US, that they will recognize their oneness in Christ and Your incomparably great power for us who believe. Show them how to lay foundations for true prosperity and peace in You that warmongers cannot shake. Fulfill the great destinies to which You have called these great nations. In Jesus' name, amen.

A time to pray for US-China relations, Unit 61398, Mandiant

Main sources:
http://en.wikipedia.org/wiki/Sino-American_relations
http://www.nytimes.com/2013/02/19/technology/chinas-army-is-seen-as-tied-to-hacking-against-us.html?pagewanted=5&_r=1&nl=todaysheadlines&emc=edit_th_20130219&

http://appleinsider.com/articles/13/02/19/apple-attacked-by-chinese-hackers-mac-software-tool-coming-to-protect-consumers