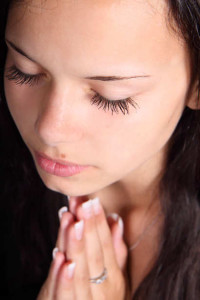 TEACHING: God talks to you.
Click here to take our quick Prayer Motivator Quiz
PERSONAL REWARDS—Enjoying God's many blessings (Psalm 103.1-8).
To receive emotional, spiritual and physical benefits from agreeing in prayer and worship.
PRAYER TARGETS—Casting urgent cares before Him (Luke 18:1-8).
To see God move to save souls and cause major advances on specific and timely issues.
PRAYER CAMPAIGNS—Aiming for 7-mountain transformation (Neh.1,2,4,8-10,12).
To keep taking ground in Families, Religion, Education, Economy, Government, Arts, Media.
PROPHETIC DIRECTION—Seeking God for more revelation (1 Cor. 14:26-33).
To grow in prophetic words, visions and experiences that reveal more of God and His will.
POWER ENCOUNTERS—Flowing with miracle anointings (Acts 4:23-31).
To pursue spiritual gifts, especially to prophesy, save, heal, deliver, and move mountains.
PRAISE REPORTS—Getting breakthrough results (Psalms 34, 118, 136).
To thank God and celebrate His goodness, what He has done, and what He's going to do.
PARTICIPATION—Joining like-minded intercessors (Matt. 18:19-20).
To grow deeper in relationships as you share your lives and seek His heart together.
PASSION FOR JESUS—Encountering Him in worship (Psalm 27:4).
To enter more fully into the Most Holy Place, gaze upon His beauty, and hear His heart.
PREPARING FOR END-TIMES—Opening the way for Jesus to return (Dan. 9-12). 
To track current events and how they are leading up to end-times prophecy fulfillment.
9 Motivations to pray: God talks to you.
See Recommended books on 9 Motivations to pray: God talks to you.
See also http://usrpn.org/