PRAYER ALERT:
Ukraine leader Viktor Yanukovych has recently offered major concessions to the growing opposition movement in his nation. On Jan. 27 Yanukovych revoked the harsh anti-protest laws which had instigated clashes between demonstrators and police last week. On Jan. 28 the Yanukovych-controlled parliament granted amnesty to protesters, provided that they leave the government buildings they have occupied. On the same day Mykola Azarov, the prime minister, and his entire cabinet resigned. But these concessions were combined with severe repressive measures that mainly served to harden the opposition.
On Jan. 30 Ukrainian activist Dmytro Bulatov, 35, was found beaten nearly to death in a forest outside Kiev, two weeks after he had disapppeared. The marks on his body appeared to verify his startling claims. He declared that he had been kidnapped and kept in the dark so he could not identify his attackers. "They crucified me, they nailed down my hands. They cut off my ear, they cut my face. There isn't a spot on my body that hasn't been beaten. Thank God, I am alive." Bulatov disappeared one day after another prominent protester, Igor Lutsenko, was found in the woods after he himself had been cruelly beaten. Lutsenko was kidnapped from a hospital to which he had taken a fellow activist, Yuri Verbitsky, who had suffered an eye injury. Verbitsky was later found dead after was he too had been beaten.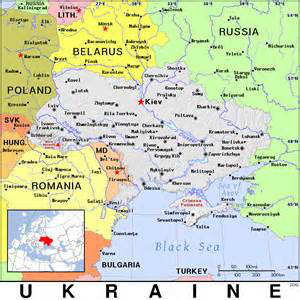 These three disappearances have stoked the ire of opposition forces who have been advocating a trade deal with the European Union. They started massive protests on Nov. 21 when President Yanukovych rejected that deal in favor of stronger ties to Russia. The Ukraine's divisions—ethnic, linguistic, political and economic—have become more strained. On one side is the Ukrainian-speaking Europe-leaning culture in the western forestlands. On the other is the Russian-speaking culture in the rich eastern farmlands. The Russification of Ukraine began 250 years ago under Catherine the Great. She encouraged Russians to take over the coal, iron and agricultural resources in the east, and gained control of the west as well. In the 1930's, under communism, several million Ukrainians died of starvation as a result of Stalin's collectivized farm policies.
Russia's grip on Ukraine loosened with the breakup of the Soviet Union in the 1990s. It was further weakened by the Orange Revolution of 2004-2005. Ukraine leader Viktor Yushchenko overcame a near-fatal attack of poisoning to gain the presidency and oversee five years of Ukrainianization. But current Ukraine leader Yanukovych, the man he unseated in 2005, returned to win the election in 2010 and draw the country back to Russia. Now Russian President Vladimir Putin wants Ukraine to join his Eurasian Trade Union, which critics call a re-creation of the Soviet Union. In fact students at the Foreign Policy Community College are being trained to say, "Russia without Ukraine is a country. Russia with Ukraine is an empire." Ukrainian protesters see ties with the EU as the only real alternative to Russian domination. Will the tug of war between East and West in Ukraine result in civil war?

BPN articles related to Ukraine leader:

Civil War in Ukraine, or new rulers?
Related sources for Ukraine leader:

Tags for Ukraine leader: Yanukovych, amnesty, Mykola Azarov, civil war in Ukraine, Ukraine leader, Kiev, Ukraine, Ukraine parliament, EU, Russia, Putin, Catherine the Great, Russification, Stalin, Soviet Union, Orange Revolution, Ukrainianization, Yushchenko, Eurasian Trade Union, East and West, Ukrainian protesters
Protests keep growing against Ukraine leader