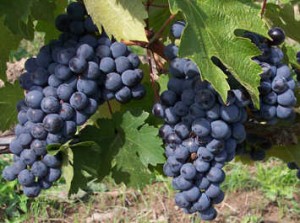 BELIZE JOURNAL, Pt. 2: This is the kind of victory which overcomes the world. It's the kind of victory we see in the divinely changed cities in the Transformations videos. Such cities develop a revival culture. This VICTORY strategy is endorsed by our newly revamped Belize Association of Evangelical Churches.
Visitation of God on our gatherings

Inhabitation of God in our lives
Cooperation with what God's doing among more & more churches
Transformation of the whole body of Christ
Overcoming sin and suffering throughout our nation
Revival culture for our nation
Youth ownership of our nation's divine destiny
We have a Visitation of God whenever He powerfully moves among us. We are amazed by a sudden divine intervention. For many people, having a Visitation from God is an end in itself. For us, it is just the beginning. We want to make room for God to do more. We want to be an Inhabitation of God. The Holy Spirit came on Jesus and remained (John 1:33). We want to carry His presence and power.
But we won't carry it very far without Cooperation. That is where many people stumble. They hear of God moving in another church or place. They become critical or envious. They have a hard time believing that God would move without them. Their attacks can cause a move of God to end. I have seen that happen on Caye Caulker more than once. But if God's people joined in Cooperation, His move would spread. When churches celebrate what God is doing in another church or place, He will also move in those churches. He is no respecter of persons or places (Acts 10:34). 
The more we engage in Cooperation with Him and with each other, the more the whole Body will have Transformation. Dry bones will come together. We will gain new sinews and flesh. We will be filled with divine breath. We will become an exceedingly great and Overcoming army (Ezek. 37). We will be Overcoming temptation, sin and suffering with power. Through us God will move outside the churches to save, heal and deliver. We will move up the seven mountains of influence and build a Revival culture.
In a revival culture, families will grow stronger. False religions will retreat. Education will become discipleship. Kingdom economics will thrive. Governments will be led by good and faithful servants. Music & arts will glorify God. Media will be filled with good news and miracles in a revival culture. Some communities have actually progressed this far by God's grace, as we can see in some Transformations videos. But we must not be satisfied until there is Youth ownership of this revival culture—generation after generation—till Christ returns. Then the kingdoms of this world will become the kingdom of our Lord! (Rev. 11:15)
PRAY WITH US: Father God, You are a great and awesome God. You keep Your covenant of love with those who love You and obey Your commands. We have sinned, yet You forgive. We have gone our own vain ways, yet You bring us back to Your way. We have hurt You and one another, yet You heal. Do not let us limit You. Do not let us settle for a visitation. Make us Your inhabitation. Give us grace for cooperation with You and one another that leads to transformation of the whole body. Make us witnesses with power that overcomes sin and suffering in our cities, districts, nation and world. Raise up a revival culture that passes on to future generations till You return.
Whatever we accomplish, lead us back to You in prayer. Holy Spirit, impart more of Your passion for Jesus. Give us Your prophetic direction for our prayers, so we may hit prayer target after prayer target in prayer campaigns. Lead us into power encounters with You that send the enemy fleeing and gain more ground for Your kingdom. We want praise reports that exalt You above all other gods. We thank You for the personal rewards You promise in the process. Bring more and more of Your people into participation with You in changing this world through prayer and action. And guide us as we prepare the way for Your return to rule all the nations of the earth. In Jesus' almighty name, amen.
BPN articles related to revival culture: 
9 Motivations to Pray–to share with friends
Global Day of Prayer—one church under God

Spanish speaking churches urged to join BAEC
Related sources for revival culture: 
Tags for revival culture: BAEC, Belize, Transformations, national leadership, Jesus, revival culture
From transformation to revival culture