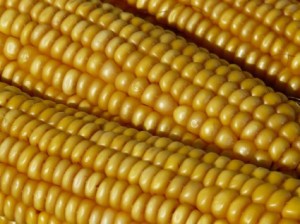 BELIZE JOURNAL, PT. 1. On June 30 the Government of Belize placed another obstacle in the way of the Belize Grassroots Youth Empowerment Association. BGYEA wants to plant corn on 1322 acres of unused government land. On June 27 the Supreme Court struck down a government injunction preventing the youth farm project from using the land. But now the government is placing a second injunction on BGYEA. It charges BGYEA with trespassing on the land. Another court hearing will take place in September.
BGYEA's youth farm project is simple and ingenious. Take unemployed youth off the streets where they are tempted to join drug gangs. Teach them honest work habits in planting corn on 1322 acres of property. Pay them sustainable wages. Use the profits to build roads on the property and raise up a community called Harmonyville. And attract investors along the way. 
As you can see, the vision goes beyond a youth farm project. BGYEA wants to build low-income housing so that people can live and work on the land. Beginning in 2010, BGYEA has held weekly meetings about this vision with hundreds of Belizeans. Though BGYEA's founders have a Rastafarian dread-locked appearance, the crowds that attended were more diverse. They had one common aim. They seek to be joint property owners who will raise crops and live in harmony in Harmonyville.
This is a radical proposal for Belize. Britishers began to settle in Belize in the 1700's. But a papal bull allowed the Spanish to lay claim to all the land in the New World—except Brazil, which was considered Portugal's. The Spanish told the British they could cut logwood, but "don't plant corn." In other words, don't sink your roots into the ground because it belongs to Spain. Planting crops was illegal. For the hard labor of cutting and moving the logwood, the British used African slaves. Most of the slaves worked far away from their wives and children and their ramshackle homes in Belize City.
Why are so many Belizean families broken? Why do they lack property and ties to the land? Why is so much land uncultivated? The reasons can be traced back to the claims of the Spanish and to slavery under the British.
Today hundreds of Belizeans commute back and forth from Belize City to the capital city Belmopan. They pass about 50 miles of almost entirely uncultivated and undeveloped land. Now a youth farm project is laying claim to 1322 acres of that property. BGYEA wants to reverse Belizean history and own that land, raise families, and plant and harvest corn.
A new era may be beginning. The youth farm project is gaining media support. It is the cause celebre of a new merger of prominent unions and activist groups in Belize. On June 6 these unions and groups formed an umbrella movement called the "Rod of Correction." ROC's first event was a June 7 "Plant Di Corn" Rally in support of BGYEA. It drew hundreds of people to Belize's historic Battlefield Park, where many protest movements have been launched. But this event was less a protest than a celebration by ROC. They know a good cause when they see one.
But like BGYEA, ROC faces a government strapped for cash and struggling to make debt payments…
BPN articles related to youth farm project:
Sources related to youth farm project:  
BGYEA comes to town by Evan X Hyde
NOT SO FAST, AGRICULTURE MINISTRY TELLS BGYEA
Tags for youth farm project: Belize, grassroots organization, youth farm project, agriculture, Belize Supreme Court, drug gangs, unemployment, community development, BGYEA, trade unions, NGOs, harmonyville, Rastafarians, New World, Spanish Conquest, logwood, African slaves, Belize City, George Price Highway, Battlefield Park, Rod of Correction, Superbond, Dean Barrow, Maya, SATTIM, government corruption, Belizean money, poverty, low-income housing, drug gangs, unemployment, Evangelical Association, BAEC

Youth farm project gaining wide activist support