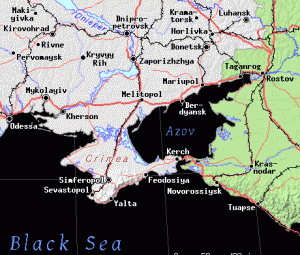 PRAYER ALERT: The remains of the 298 victims of the July 17 downing of Malaysia Airlines Flight MH17 have been treated with utter disregard by Russian-backed Ukrainian rebels. For two days they let the bodies decompose in the summer heat. Looters scavenged through their personal belongings. Cash and credit cards vanished from wallets. Ukrainian rebels guarding the site looked the other way. But they raised their guns to block the entrance of monitors from the Organization for Security and Cooperation in Europe.
On July 19, after those two horrific days, the Ukrainian rebels finally stacked most of the bodies in refrigerated train cars. Another two days passed before they let Dutch officials to examine the bodies; 193 of the victims were Dutch. On the same day Ukrainian rebels turned over the plane's two black boxes to Malaysian officials.
Back at the extended crash site, forensic experts were finally allowed to sift through the highly compromised evidence. The shameless delays have made the investigation more difficult. But one thing is clear. Only an extremely sophisticated surface-to-air missile system could have hit the Malaysian plane at its altitude of 33,000 feet. 
Both Russia and Ukraine have such missile systems. They are known as the SA-11 or "Buk". But Ukrainian rebels publicly boasted of possessing a Buk too. Separatist commander Igor Strelkov went so far as to claim responsibility for shooting down an AN-26 Ukrainian military transport plane. It was flying at 21,000 feet, where only a Buk could reach it. It crashed on July 14, only three days before Malaysian Flight MH17 did.
Who shot down MH17 so close to the Ukraine-Russia border? The Ukrainian rebels are prime suspects. But Ukraine says it has evidence that Russians did it. That Russians brought a Buk missile system across the border. That Russians used it to hit the plane. And that Russians took the Buk back to Russia again.
But Russia is now publicizing evidence pointing to Ukraine as the guilty party…
Read more…

BPN articles related to Ukrainian rebels: 

Related sources for Ukrainian rebels:
Ukraine rebels publicly boasted of possessing SA-11 'Buk' missile
Tags for Ukrainian rebels: Russia, Ukraine, Ukrainian rebels, MH17 crash, Malaysian Airlines, surface to air missiles, Buk missile systems, Donetsk, Vitaly Nayda, US, Europe, Orthodox, Catholic, Jesus, Dutch MH17 victims, MH17 crash, Organization for Security and Cooperation in Europe, Igor Strelkov, AN-26 military transport plane
Ukrainian rebels say they didn't shoot down MH17