PRAYER ALERT: On July 31 a secret serum was flown into Liberia in an effort to save the lives of two American missionaries in Liberia. Dr. Kent Brantly, 33, is medical director for Samaritan's Purse Ebola Consolidated Case Management Center in Liberia. He showed symptoms of the Ebola virus on July 22. Nancy Writebol, 59, also works at the Case Management Center. She was infected with the Ebola virus four days later. The National Institutes of Health offered a serum tested on four monkey within 24 hours of their infections. All four monkeys survived. The same serum was tested on four more monkeys within 48 hours of their infection. Two of them survived. The average death rate for Ebola virus cases is 90 percent.
But how would this serum work on humans who had been infected for 5-9 days? No humans had ever taken it. Dr. Brantly and Writebol agreed to be guinea pigs. The serum for the Ebola virus arrived on the morning of July 31 at their hospital in frozen vials. The two missionaries had to wait 8-10 hours for the serum to thaw naturally. As it did, Dr. Brantly suddenly took a turn for the worst. His breathing became labored. Dr. Brantly said, "I am going to die."
The first vial thawed. The doctors injected the serum through an IV. In one hour Brantly's condition dramatically reversed. He breathed more freely and the rash over his body faded. One doctor called his recovery "miraculous." The next day he was on a specially designed ambulance jet plane headed for further treatment of the Ebola virus in Atlanta.
The second vial thawed. Doctors injected it into Nancy Writebol. She showed less improvement. Two days later, they injected a second dose. Writebol improved enough to fly on a similar ambulance jet to Atlanta for more treatment. She is expected to arrive on August 5. These are the first two Ebola virus cases to enter the US.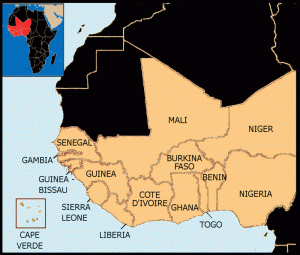 There was a global scare on July 20 highlighting how quickly the Ebola virus could spread. Patrick Sawyer, 40, a Liberian Finance Ministry employee, began vomiting on his plane to Lagos, Nigeria. He collapsed on arrival. His was the first case known in Nigeria. Sawyer died of the Ebola virus on July 25 in a Lagos hospital. A doctor who treated him also got infected. The facility was immediately shut down and quarantined. Seventy others who came in contact with Sawyer are being monitored. Eight of them are quarantined, and three show Ebola virus symptoms.
Lagos has a population of 21 million. Sawyer's plane had stopped in Accra, Ghana and Lome, Togo on the way to Lagos. Accra has a population of 2.3 million. Lome has a population of 1.5 million. Health officials are trying to track down people who may have come in contact with Sawyer on his flights. Sawyer, a naturalized American, had been planning to visit his wife in Minnesota this month.
Read more on how to stop the Ebola virus through care and prayer…

BPN articles related to Ebola outbreak:
Persecution rises as Islam advances in Africa 
Related sources for Ebola outbreak: 
Ebola virus-What is it and how does it spread?
Keyword: Ebola virus
Ebola virus also hits Liberian official.