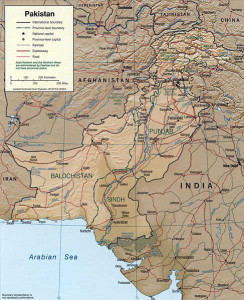 PRAYER ALERT: Every day tens of thousands of Muslim Afghan refugees in Pakistan are fleeing back to their home country. Pakistan has a total of 3.1 million Afghan refugees. About half of them are unregistered. A small minority are Taliban terrorists. But since Dec. 16, when the Taliban massacred 145 people at a Pakistan army-run school, Pakistani authorities have been forcing masses of Afghan refugees to go back home. Many return with only the clothes on their backs.
They face an Afghanistan in many ways more dangerous than when they escaped it. On Dec. 20, only four days after the school massacre, the Pakistani Air Force hit 27 Taliban targets in Afghanistan. The Taliban itself is responsible for 75-80% of Afghan civilian casualties in its ongoing insurgency there. The US officially ended its part in the war in Afghanistan on Nov. 28. But US-led NATO forces remain there to help defeat the Taliban. NATO airstrikes have unintentionally killed thousands of Afghans. And now the top UN envoy to Afghanistan says that ISIS has established a foothold there. Afghan refugees are caught in the crossfire between the Taliban, Pakistan, NATO and ISIS. They have nowhere to turn but to the Lord.
PRAY WITH US. Father God, You are the Lord of peace and order. Muslim militants are trying to impose a violent order on Pakistan and Afghanistan. They are killing Christians and burning churches because they stand in the way of the reign of terror they desire. We mourn with them for the dead. We ask You to heal the wounded. Help the Christians there continue to stand, but without retaliation. Show them how to put on the armor of God. Give them divine weapons in prayer to demolish strongholds. Pour out Your Spirit on them, that they may overcome evil with good. Guide them in Your ways, that the God of peace may crush Satan under their feet.
Christians are a tiny minority in Pakistan, but that is how Your church began. Christians are even a tinier minority in Afghanistan, but You can magnify Your works through them. Begin good works in both nations. You promised that the good news of Your kingdom would be preached to all nations before the end. Millions of Afghan refugees need to hear that good news. They are being pushed back into Afghanistan where conflict and misery await them. They have nowhere to turn but to You.
Show them that Allah is a lie and You are Lord. Show them that Muhammad is dead and doomed, and Jesus is alive. Show them the narrow way to His life, and lead them from the broad ways to destruction. Jesus came that they may have His life and have it to the full. Let the fullness of the Gentiles in Pakistan and Afghanistan come to Him, as You have promised. In Jesus' name, amen.
BPN articles related to Afghan refugees:
Pakistani Christians protest church bombings.
Peace talks for Syria & Pakistan: war tactics? 
Putin rebukes Muslim persecution of Christians 
For global repudiation of Muslim terrorism.
Related sources for Afghan refugees.
THOUSANDS OF AFGHAN REFUGEES FACING HARASSMENT FLEE PAKISTAN
Keyword: Afghan refugees.
Afghan refugees in Pakistan number more than 3 million.
.