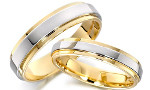 PRAYER ALERT: If, as widely expected, the US Supreme Court forces all 50 states to legalize same-sex marriage, it will turn the whole nation upside-down. Not only that, it will "presag[e] the fall of Western civilization itself", according to Dr. James Dobson. Long a foremost expert on families, Dr. Dobson warns that support of one-man one-woman marriage only—the basis for marriage in all of human history—will become illegal. So will quoting the Scriptures which label homosexuality as sin and abomination. Dobson writes that if the US Supreme court comes to this decision:
1. "Religious liberty will be assaulted from every side. You can be certain that conservative churches will be dragged into court by the hundreds. Their leaders will be required to hire people who don't share the beliefs of their denominations and constituents. Pastors may have to officiate at same-sex marriages, and they could be prohibited from preaching certain passages of Scripture. Those who refuse to comply will not only be threatened legally, but many will be protested and picketed by activists. Perhaps this is a worst-case scenario, but maybe not. Prison is also a possibility.
2. "Christian businesses and ministries will be made to dance to the government's tune. We've all seen examples of photographers, bakeries and florists being required to serve at gay weddings, on penalty of closure or bankruptcy. This kind of legal oppression is coming all across the nation.
3. "Christian colleges may be unable to teach scriptural views of marriage. Any nonprofit Christian organization that opposes same-sex unions, including our own, will likely lose its tax-exempt status. Many will be forced to close their doors."
How did this happen? When 31 states voted individually on one-man one-woman marriage, each one affirmed it. It became established in their state constitutions. But one by one, those popular votes were overridden by federal judges. Now 37 states have legalized gay marriage. If the US Supreme Court imposes it on all 50 states, it will unleash an avalanche of court cases against people of faith who take any stand against gay marriage.
We have only one hope against this onslaught. That is prayer for God to turn this nation right side up again. And that will only happen if His people stand firmly and fearlessly on what His Word says about homosexuality. Even to the point of outright civil disobedience…
Read more…
Prayer Guide for Supreme Court decision on same-sex marriage
BPN articles related to US Supreme Court.
Children at risk in & out of Belize schools
New Belize church leadership arising
Belize rape bill follows foreign gender policy 
Related articles for US Supreme Court.
High court on verge of destroying the family
See tags for US Supreme Court.
Keyword: US Supreme Court.
Same sex marriage before US Supreme Court.
…