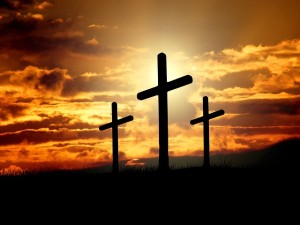 BELIZE JOURNAL PT.2: In response to the Sept. 5-12 LGBT Pride Week to be held at a San Pedro resort, we are publishing the following Evangelical Association Statement to Gay Activists in Belize. Our intent is to speak the truth in love and win them to Christ:
"We thank you for reading what we have to say about an issue which is difficult for all of us. We confess there are many times that the church has not spoken the truth in love. To truly love someone is to speak and act for their good and to seek to relieve their suffering. We are concerned that homosexual behavior too often leads to suffering.This includes injury and disease, emotional pain, mental anguish over personal identity, and spiritual separation from God's good will. It would be unloving for us to promote behavior which leads to such suffering. The most loving thing we can do is share with you the Jesus whose truth can set you free. We have needed Jesus as much as anyone does, to set us free from our own hurtful behaviors.
"The truth is that God created us in His image, male and female, to be fruitful and multiply and produce families. That God blesses sex within one-man one-woman marriage. That children need a married mother and father or else they will face serious consequences, as more than ten thousand studies show. Children need a mother and father who help them grow in the freedom that is based on moral and spiritual values. We are glad that we live in a nation which acknowledges such truths about God, families and freedom, particularly in the Preamble to our Constitution.
"That is why it is loving to promote sex within one-man one-woman marriages. It is loving to promote commitment by a married father and mother to raise their children lovingly together. For those who lack a loving marriage partner, or who lack a loving father or mother, God can fill the gap. He forgives us of looking for love in the wrong places. He fills us with His love instead. God loves us so much that He sent His only Son Jesus, to take away our sins and suffering on the cross.
"If we receive Jesus as Lord, He takes our sins and gives us a new heart of love. He takes our suffering and gives us healing—physically, emotionally, mentally and spiritually. We have many testimonies of His forgiveness and His healing. God desires to give these to you. He wants us to love you, affirm you, and bring you this good news. As much of God as we have, we want to share with you. Please forgive us when we fail to give as much of God as you need.
"We will have to give an account to God for how much we loved and how much we shared His truths. These truths will become painfully clear on Judgment Day, when we will all face eternal consequences for what we did with our short and precious time on earth. That is why we say with Peter, who spoke to thousands on the day the church was born, 'Save yourselves from this corrupt generation' (Acts 2:40). He also said, 'Repent and be baptized, every one of you, in the name of Jesus Christ for the forgiveness of your sins. And you will receive the gift of the Holy Spirit' (Acts 2:38). Forgiveness is free, paid for by Jesus Himself on the cross for you. And the gift of the Holy Spirit gives you power to gain freedom from old desires. He gives you power to live a new life with Jesus. Ask Him, and His forgiveness and His power will be yours."
Statements like this are important, but so is power. Our main prayer should be for a demonstration of the Holy Spirit's power. In the coming month before the LGBT Pride Week, the evangelical church around Belize can engage in gatherings of worship and prayer to release that power. Let us not limit God, for nothing is impossible with Him.
PRAY WITH US: Father God, You reign in glory in heaven. You have appointed us to bring Your reign to the earth. Glorify Yourself in men and women whom You made in Your image. Strengthen marriages which You made to reflect Christ and the Church. Turn fathers' hearts to their children. Turn children's hearts to their fathers. Affirm Your family structure You made to protect and support every member. Bring forth testimonies of broken families restored by forgiveness and reconciliation.
Expose the vanity of redefining men, women, marriages and families. Heal them instead. Expose the vanity of drag shows and LGBT masquerades. Bring forth testimonies of homosexuals freed from such deceptions. Make them into new creations. Pour out Your Spirit of grace on our summer of prayer. Pour conviction on their week of pride. Make demonstrations of the Spirit's power, so that their faith might not rest on men's words, but on God's power. Show how Your truth sets them free. In Jesus' name, amen.
BPN articles related to evangelical.
Children at risk in & out of Belize schools.
Belize rape bill follows foreign gender policy. 
Related sources for evangelical.
Tags for Evangelical: Belize Association of Evangelical Churches, Belize, gay activists, evangelical gospel, LGBT Pride, evangelical, same sex marriage, family values, Judgment Day, forgiveness, Jesus.
Keyword: evangelical/
The evangelical way is to speak the truth in love.