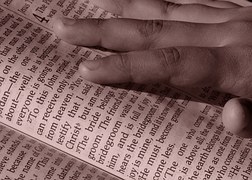 PRAYER ALERT on evangelicals voting. As individuals, evangelicals voting should choose those candidates in the national elections who line up best with our Christian convictions. Yet our churches should stay impartial and non-partisan. They should not endorse a party manifesto or candidate. They should not take responsibility for candidates who may not end up fulfilling the promises they make. However, churches should take biblical positions on key issues. And they should encourage all to evaluate the candidates according to these positions.
The word of God has much to say about the issues we face. His word is a lamp to our feet and a light to our path. With Him we are the light of the world. We should not hide it under a basket (Ps. 119:105; Mt. 5:14-15). Instead we should bring light to every one of the seven mountains of influence, especially during national elections. Evangelicals voting should shine our light from our mountain of Spiritual Life on the mountains of Family, Education, Economy, Government, Arts, and Media.
For Family we must stand firm for one-man, one-woman marriages. We must stand for families which are led by a married father and mother. We must stand against LGBT redefinitions of man, woman, marriage and family. Our stands so far have stalled sodomy legalization and a pro-LGBT gender policy. Last month God answered our prayers by closing down a planned Gay Pride Week in San Pedro.
For Education we must stand for Christian schools which opponents seek to secularize. Politicians want to change our biblical standards. But politically correct standards are often biblically corrupt. For the Economy we must stand for fairness, faithful stewardship and accountability in the use of public funds.
For the Government we must stand for liberty and justice for all. We must stand against corruption and compromises with any drug gangs or any global anti-Christ developments. For the Arts we must stand for enforcing laws against porn which is degrading to its consumers. And for Media we must stand for the free and fair public discussion of every important issue. At the same time we must advocate biblical perspectives. For we know that God's truths spoken in love will ultimately prevail.
BPN articles related to evangelicals voting.
Children at risk in & out of Belize schools.
New Belize church leadership arising.
Related sources for evangelicals voting.
Keyword: evangelicals voting.
See tags for evangelicals voting.
Analysts study ways of evangelicals voting.