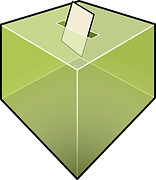 PRAYER ALERT on party manifesto. National elections will be held on November 4. Prime Minister Barrow touts his UDP party's record since it came into power in February 2008. He speaks of the favorable payment plan for the 1.1 billion SuperBond debt. He points to the reshaping of the DFC and Social Security programs. He cites improvements in public finances and reserves, poverty fighting, education opportunities, job opportunities, public officer salaries, and healthcare. To build on these improvements, the UDP Party manifesto promises to:
Propose bills to strengthen financial oversight, accountability and transparency.

Construct the forward operating base for the Coast Guard on Sarstoon Island.

Construct three new hospitals.

Construct 35 new schools from pre-school to high school.

Develop an Institute for Science and Technology.

Develop an Institute for Enterprise and Innovation.

Expand Internet penetration to 50% nationwide.

Construct a new airport on Ambergris Caye.

Expand the Goldson International Airport.

Develop the Commerce Bight Port.

Upgrade the Philip Goldson Highway.
Mr. Barrow credits the low-interest Petrocaribe loans from Venezuela for spurring recent infrastructure and community development. The opposition PUP party questions those same Petrocaribe loans. PUP leader Francis Fonseca says they create too much dependence on an unstable Venezuelan economy and favor certain politicians. He maintains that Belize is in crisis. In short, that the system of governing, financing, health and education is in need of reform. The PUP Party manifesto promises to:
Reconstitute the Integrity Commission and the Public Accounts Committee.

Repeal the PetroCaribe Loans Act and the gun law.

Get rid of the Gang Suppression Unit.

Install a 13th senator.
Provide free education from pre-school to 6th Form at a cost of BZD $23 million.

Provide house lots to every Belizean once they reach the age of 18.

Increase the minimum wage to BZD $4 an hour.

Reduce the General Sales Tax from 12.5% to 10%.

Phase out income tax for working class citizens.

Roll out the National Health Insurance nationwide.  Read more…
The new Belize Progressive Party combines three third parties. It went public 2. Its slogan is "8867 today, 8867 tomorrow and 8867 forever." The 8867 is the number of square miles Belize counts in its borders. Guatemala has often disputed many if not all of those square miles. BPP supports the recent efforts of the Belize Territorial Volunteers to assert our sovereignty and to mark off our borders. BPP has not yet published a party manifesto. But it plans to unfold its own platform for forming a labour movement and an inclusive government. It has 25 candidates running for office on November 4…
BPN articles related to party manifesto.
Related sources for party manifesto…
Keyword: party manifesto.
BPP has yet to publish its party manifesto.