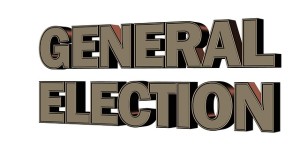 BC-HOP Prayer for Families & Government. Concerning the current party spirit. We need fathers to step into their God-given roles as heads of their families. To reject passivity and to accept responsibility. To find God's ways for their families and to lead courageously. Fathers are needed in crises such as the summer-long famine and our recent floods. So are national leaders. The UDP and PUP manifestos have many desirable goals. But they cannot be accomplished just by stirring up a party spirit. We need good and faithful public servants to achieve them. Which candidates have proven to be responsible stewards of what they have already been given? We must pray that God will show who they are and give them more.
We must pray that He will also expose those who are motivated by envy and selfish ambition. "For where you have envy and selfish ambition, there you find disorder and every evil practice" (James 3:16). This is the party spirit, which "causes fights and quarrels among you" (James 4:1). The party spirit is sweeping through our streets. We need a greater wave of the Holy Spirit to flood Belize. We need the Spirit of the Sovereign Lord upon us, to anoint us to preach good news to the poor, bind up the brokenhearted, and release the captives. Lord, do it! Have Your way with our families, our elections, our leaders and all of Belize.
DailyInsight: The church will have much more political influence if it does not trade its spiritual authority for political authority (see Mark 8:26).
BPN articles related to party spirit.
Related sources for party spirit.
Keyword: party spirit.
Pray that the Holy Spirit will prevail over the party spirit.