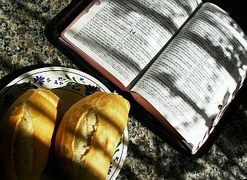 PRAYER ALERT for the untouchables. From Intercessory Prayer Ministry International. India's economy keeps growing. And its population may soon overtake China as the world's largest. But behind these trends is something much bigger: Christianity is growing faster than government leaders will admit. The spiritual changes are reshaping a nation that has been identified with Hinduism for thousands of years. A miracle is occurring in India that will shake the world in our lifetime. It is starting with the lowest caste— the untouchables. 
The people spreading the gospel most aggressively are not foreign missionaries. They are indigenous evangelists who have been stuck at the bottom of the oppressive caste system. Consider the case of Prasad, who one of the Dalits—otherwise known as the "untouchables." Defying his background, he planted a church in a major city in southern India 20 years ago. Today he oversees more than 100 churches in his region. He provides hot meals to 1,500 poor children every day at 20 feeding centers. There they serve the gospel along with rice and vegetables.
Another young pastor named David was trained by Prasad. David recently moved into a one-room apartment in a slum community on the outskirts of a major Indian city. With a monthly income of less than $200, he and his wife are aggressively sharing Christ with children and adults. Both Muslims and Hindus are converting to Christianity. This is because of the courage of a man who is classified by the caste system as among the untouchables and as "backward."
Read of persecutions and church demolitions in Indonesia…
DailyInsight. Religion is what sinful man does for a holy God; the Gospel is what a holy God has done for sinful men. R Gustafson. (See 2 Cor. 5:21).
BPN articles related to untouchables.
Related sources for untouchables..
How India's lowest caste is Stirring a Spiritual Revolution.
Keyword: untouchables.
The lowest rung in the caste system is the untouchables.