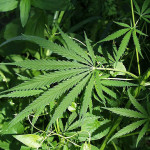 BC-HOP Prayer for Family & Economy: Decriminalizing marijuana
The Belize Decriminalization of Marijuana Committee (DOMC) has recommended that we:
—Remove the word "cannabis" from the Misuse of Drugs Act.
—Remove the criminal penalty for use of paraphernalia in relation to the use of cannabis.
—Limit use of marijuana to private residences.
—Change the penalty for possession of up to 10 grams of marijuana to a fine of BZ $15 per gram.
—Require the offender caught with up to 10 grams of marijuana to take a drug education class, do community service, and undergo rehabilitation and treatment.
—Expunge criminal records of all those convicted of possessing up to 10 grams of marijuana.
—Conduct an extensive drug education campaign to sensitize and empower the public.
—Provide drug education for pre-natal and post-natal care.
Studies have shown that marijuana use impairs learning, memory and driving ability. It causes cancer and harms children of users. It is linked to psychological problems, especially depression. (See Wikipedia, Effects of cannabis, Long-term effects of cannabis.)
We must pray over this proposed policy of decriminalizing marijuana and ask, will it result in:
—Less or more use of marijuana and other drugs?
—Better or worse results in education and job skills?
—Less or more health problems and driving accidents?
—A decrease or increase in crime?
—A higher or lower rate of convictions for murders and other serious crimes?
Concerning the last question, will this decriminalizing marijuana policy allow detention of a marijuana user suspected of murder or another serious crime, while investigators actively seek evidence for that crime?
Read BPN articles on decriminalizing marijuana:
War on drugs scores big victories in Mexico
2nd top Mexican drug lord caught in 5 weeks
25 Drug Lords Fall, Power Struggles Follow
Belize surrounded by growing drug smuggling
Latin American leaders consider marijuana legalization
See tags for Decriminalizing marijuana.
Keyword: Decriminalizing marijuana.
Will legalizing come after decriminalizing marijuana?