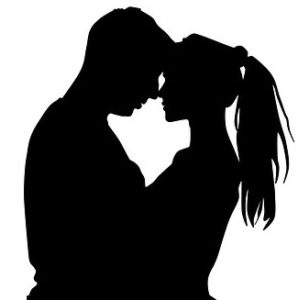 BELIZE JOURNAL PT. 2 on gender policy revised. On November 22 the new Church-State Commission met to have the still offensive government gender policy revised as promised. The Prime Minister had accepted 95% of the churches' recommended changes in 2014. Only 30% of those changes were included in the revision we finally received, after repeated requests, on September 27. The designer of the policy, Ministry of Human Development CEO Judith Alpuche, presented those changes at our November 22 meeting.
The church leaders pressed for 100 percent adoption of our changes. The key point in a gender policy is the definition of gender. Formerly, the policy used the term "sexual orientations" which is a code word that normalizes LGBTQ and other "genders". The gender policy revised has removed that word. The policy spoke of gender as referring "to the two sexes, male and female, within the context of society." We heartily approved of the "two sexes" part. But the part "within the context of society" troubled us. Especially since the glossary still defines gender as:
"The social constructed roles allocated respectively to women and men in particular societies and in particular historical and cultural contexts. Such roles, and the differences between them, are conditioned by a variety of political, economic, ideological and cultural factors and are characterized in most societies by unequal power relations."
Gender is not a "social constructed role" that we choose. It is a basic identity that we possess before birth. If society can construct "women and men" as optional roles, it can also construct other genders. Particularly when the roles of women and men are seen as "unequal power relations" conditioned by politics, ideology, etc. With such a negative view of women and men, alternative genders could be promoted.
So we contended long and hard for the removal of "within the context of society". We won that point, and the removal of the above downright negative glossary definition of gender. Now we had to defend family as headed by a loving father united with a mother who have primary responsibility for raising their children.
Because the gender policy revised wants to use education as the "primary vehicle for transforming gender relations across the life cycle." We said no. The parents are the primary decision-makers for the children, not government education officials. We objected to the policy's constant repetition of "transforming gender relations" as if the government could intrude and change private household relations and decision-making. We accepted in its place "enhancing gender relations" by education. But not by legal intervention.
The policy imposed a "legal framework" for "the more equitable sharing of parental duties…as a strategy for the enhancing women's participation in political life and leadership positions". This would allow the government to legally to take a man away from his employment in order to put his wife in a leadership position. We agreed to a legal framework for enhancing women's participation in leadership positions. But not to government legally interfering in the sharing of parental duties.
So much time was spent on this dispute that we had precious little time to address more crucial issues in the 52-page policy. We could not address human trafficking, gender-based violence and stopping degrading media portrayals of women & girls. We did manage to remove the special mention of "sex workers, mobile workers, men who have sex with men, transgender populations" etc. as having rights to "sexual and reproductive health services" (SRH), when few other groups were mentioned. Except adolescents!
Lumping adolescents with such people in SRH services set off loud alarms. We insisted that SRH be fully defined. "Sexual and reproductive health" often includes abortions, which are illegal yet covertly practiced in Belize. SRH also includes "safe sex"—a misnomer since any kind of non-monogamous sex exposes a person to multiple diseases. Better to advocate "harm avoidance"—sex only within marriage—than "harm reduction" through "safe sex." An ounce of prevention is worth tons of cures!
We ended with the government asking us to come back with a definition of SRH and a proposal for a harm avoidance policy. We plan to include the harm done by media portrayals, human trafficking and gender-based violence. Pray for us as we seek God on how to promote right relations between the sexes, from an early age—from friendship to courtship to marriage to sex to family—in that order!
DailyInsight. It is easier to build strong children than to repair broken men. Frederick Douglass (See Prov. 22:6).
BPN articles related to gender policy revised.
How churches stand on the state gender policy
Unjust judgment for sodomy—appeal pondered.
Sodomy ruling delayed, church prays for judge.
Sodomy verdict to be prayed for in all Belize.
LGBT claims that publicity is victory.
Sodomy lawsuit verdict set for July 27.
Gender identity disorder now called normal.
Transgender policy forced on schools by Obama.
Gay Pride denied; Guat vote affects BZ border.
Belize PM will meet Oct 3 with prayed-up Church.
LGBT agenda faces united prayer in Belize.
Belize PM delays talk with Church on gender.
Children run risk in & out of Belize schools.
Belize rape bill follows foreign gender policy.
Gender policy wording spells danger for Belize.
Related sources for gender policy revised.
Channel 7 stories on Section 53 appeal.
Keyword: gender policy revised.
Churches want to have gender policy revised more.