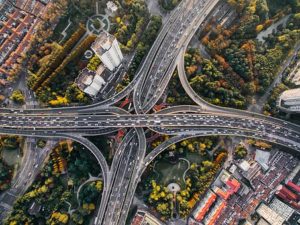 PRAYER ALERT on cyberattacks can destroy. We already know that one electromagnetic pulse (EMP) attack could reduce half of the US to a near primitive existence, which few could survive. Such a catastrophe would require only a single nuclear weapon to be exploded 62 miles above the US. The EMP effect from such a blast would knock out two-thirds of the electrical grid about 1000 miles in every direction. Ill-equipped to live in a world without electricity, 80-90% of the population would die within a year, according to security experts' estimates.
But not many know that cyberattacks can destroy in the same massive way. The US power grid is networking together into increasingly efficient and centralized computer systems. But the more efficient and centralized they are, the easier cyberattacks can destroy them. And since 2011, cyberattacks from the notorious Chinese Army Unit 61398 have focused increasingly on US infrastructure. It targets the US electrical power supply, waterworks and gas lines.
According to researchers cited by Wikipedia, "one target was a company with remote access to more than 60 percent of oil and gas pipelines in North America. The unit was also among those that attacked the computer security firm RSA, whose computer codes protect confidential corporate and government databases."
Since 2006 the computer security firm Mandiant (now owned by FireEye) has confirmed and documented hundreds of such Chinese Army cyberattacks on the US. Also, in 2015 Chinese hackers stole personal data from 21+ million current and former US government employees and contractors.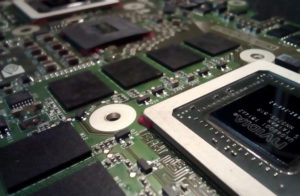 Clearly the Chinese have gained the power and means to manipulate and do damage to the entire US if it wishes. NSA Chief Michael Rogers has said, "It is only a matter of the when, not the if, that we are going to see something traumatic." He has warned that there are "probably one or two" other nations whose cyberattacks can destroy in the same way. Though he declined to name them, one is probably Russia. And Rogers added that "We're seeing multiple nation-states invest in those kinds of capabilities."
But just about all nations are intertwined with the US economy. Even a partial US shutdown could start a chain reaction of shutdowns around the world…
DailyInsight. No matter how new the technology, it is still subject to the ancient rules (see Prov. 23:10-11).
Donate to BPN through Pay Pal 
Or send a check to Tree of Life Ministries, Attn. Pat Burgess, Huntington Nat'l Bank, 1227 E. Front St. Traverse City, MI 49686.
BPN articles related to cyberattacks can destroy.
Crimea vote for Russia triggers war moves. 
Fearing Russian invasion, Eastern Europe rearms. 
Will Ukraine elections or invasion prevail?
Conflict in Ukraine threatens to widen.
Protesters force Ukraine-EU deal, defy Russia.
S Korea, Japan violate Chinese air defense zone.
Putin to disarm Syrian chemical weapons and arm nuclear Iran. 
Iranian cyberattacks aim at US economy.
Related sources for cyberattacks can destroy.
Preventing a Blackout by Taking the Power Grid Offline.
Keyword: cyberattacks can destroy.
More systems that cyberattacks can destroy.