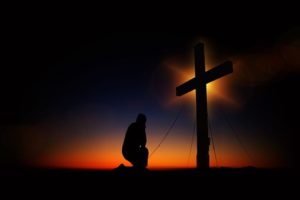 PRAY WITH US for healing words. Father God, we thank You for the Word who was with God and who is God. Through Your Word all things were made. In Him was life, and that life was the light of men. Forgive us for turning from Your Word into darkness. Your Word says death and life are in the power of the tongue. We have chosen to speak death instead of healing words of life. We have chosen to speak in anger and in haste, and to You it is the same as murdering our brothers. Now much of Your Body is wounded and divided. We need revival as much as the nation does.
We thank You that as a Body, we can go to the cross. There we can die with You to our old destructive ways. There we can be crucified with Christ, and Christ can live again in us. So give us Your new life. Give us a new heart for You and for one another. Give us new words to speak the truth in love.
We thank You that You have already spoken to us many words of a new beginning for Belize. That You will expose the witchcraft behind the evil speaking. That You will send waves of repentance, cleansing and righteousness. You will raise up a holy army of youth, and they will do new works with great power. And You will turn the hearts of the fathers to them, and their hearts to the fathers. You will unite the broken parts of Your Body into a powerhouse for You.
Do not let any member of Your Body miss this visitation. Release healing words to all. Make us Your habitation. Release an ongoing transformation that also transforms Belize. Fulfill Your words to us, and show us how to fulfill our words to You. For Yours is the kingdom and the power and the glory forever. In Jesus' name, amen.
DailyInsight. Hurt people hurt people. We must get healed before we spread our hurt (See Rom. 12:17-21).
BPN articles on 50 day fast.
Related sources for healing words.
Belize is about to become "Believe".
Keyword: healing words.
From the cross come healing words.