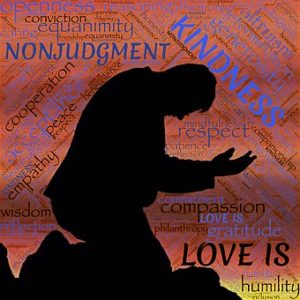 50-DAY FAST from destructive criticism on kindness kills. "Don't have anything to do with foolish and stupid arguments, because you know they produce quarrels. And the Lord's servant must not quarrel; instead he must be kind to everyone, able to teach, not resentful. Those who oppose him he must gently instruct, in the hope that God will grant them repentance leading them to a knowledge of the truth, and that they will come to their senses and escape from the trap of the devil, who has taken them captive to do his will" (2 Tim. 2:23-25).
I repeat this Scripture often, but I don't live it often enough. I find it hard to avoid quarrels until I realize that I can't serve the Lord that way. I'm not "able to teach" when I use fighting words. As His servant I must not quarrel but must be gentle.
If people still oppose me, I can respond in the opposite spirit—in kindness and without resentment. Only then will they listen to any teaching. The teaching must aim not at winning the argument, but winning the person. I must not openly demand repentance, but silently "hope that GOD will grant them repentance." Only when they turn to Him, not to me, can He lead them to a knowledge of the truth.
The truth will set them free. When we are trapped in arguments, the devil is free to have his way with us. When the truth breaks through, it frees us to "escape the trap of the devil" and bind him instead. That way both I and my former opponent win, and the devil loses.
PRAYER. Father God, show me how to look beyond my perceived opponent to my real opponent. He is the one who is stirring me to fight instead of make peace. But You who are in me is greater than he who is in the world. Remind me to turn my spiritual armor toward the devil, and my spiritual fruit toward my human opponent, that he may taste and see that the Lord is good.
Read more on Facebook Group: 50-day fast from destructive criticism.
DailyInsight. "Strong defenses win wars but lose loves"—Mark Baker (see 2 Chron. 11:1-4).
BPN articles related to kindness kills.
Related sources for kindness kills.
Facebook Group: 50-day fast from destructive criticism.
Keyword: kindness kills.
Anger inflames but kindness kills arguments.