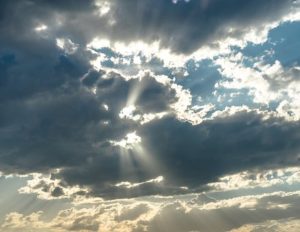 50-DAY FAST from destructive criticism: Love God. Our hearts were made to love God's heart. Our minds were made to love God's thoughts. And our bodies were made to love the glorious physical world that He created, which He called very good.
Sin caused us to lose our first love. But when we set our hearts on any other person or thing, they eventually disappoint us, because they are not God. When we set our minds on any human philosophy, it eventually breaks down, because it lacks the wisdom that comes from heaven. When we set our bodies on the lusts of the world, they will eventually weaken and enslave us.
"For they mouth empty, boastful words and, by appealing to the lustful desires of the sinful nature, they entice people who are just escaping from those who live in error. They promise them freedom, while they themselves are slaves to depravity—for a man is a slave to whatever has mastered him" (2 Pet. 2:18-19).
The loves of the world—whether emotional, mental or physical—degenerate into lusts. In slavery to lusts, our hearts, minds and bodies will eventually break. But in our brokenness, the love of God can finally break through. We can love again, just as He created us to love, because we know He first loved us. In the new life God gives us, He renews our hearts, our minds and our strength, so we can love God more and more fully. And learn how to love ourselves and others as He loves us.
It will take eternity to fulfill this command. This is what we were made for, and what we live for: "to know this love that surpasses knowledge—that you may be filled to the measure with all the fullness of God" (Eph. 3:19).
PRAYER. Father God, we thank You for loving us first. We confess that we have strayed from You in heart, mind and body. We became slaves to sin. Thank You that Your truth has set us free and that You spoke that truth in love. There is no greater love than the sacrifice Your Son made for our sin. Because we have been forgiven much, we now can love much. Teach us how to love more the way that You love. In Jesus' name, amen.
Read more about loving yourself as God loves you…
DailyInsight. The more you love God, the more you will love your new self which He created and hate your old self (see Eph. 4:22-24).
Facebook Group: 50-day fast from destructive criticism.
BPN articles related to love God.
Related sources for love God.
Keyword: love God.
God's love causes us to love God.