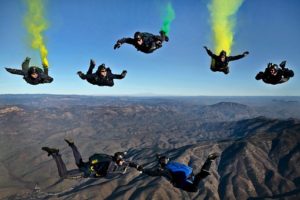 PRAYER ALERT on millennial dropout rate. From Intercessory Prayer Ministry International. According to a recent study, church attendance and impressions of the church have fallen to the lowest in recent history. The most drastic drop occurred among millennials described as 22- to 35-year-olds.
·         Only 2 in 10 Americans under 30 believe attending a church is important or worthwhile (an all-time low).
·         59 percent of millennials raised in a church have dropped out.
·         35 percent of millennials have an anti-church stance, believing the church does more harm than good.
·         Millennials are the least likely age group of anyone to attend church (by far).
Among the negative impressions, causing millennials to distance themselves from the church in America are the following. 
Nobody's Listening to Us.

We're Sick of Hearing About Values & Mission Statements.

Helping the Poor Isn't a Priority.

We're Tired of You Blaming the Culture.

Distrust & Misallocation of Resources.

We Want to Be Mentored, Not Preached At.
We Want to Feel Valued.
Talk to Us About Controversial Issues (Because No One Is).

Stop Talking About Us (Unless You're Actually Going to Do Something).

You're Failing to Adapt.
Source: www.Faithit.com, February 9, 2017.
This study shows our dire need for spiritual renewal in America. We must arise from our spiritual slumber. We must take a bold stand now to reach and rescue those in need of the redemptive love of Christ. Let us pray for a move of God in the church across America. 
PRAY FOR GOD TO:
Keep raising up intercessors across America with a true vision of intercession and call to stand in the gap for spiritual revival in the church. This revival must positively influence or transform American culture.

Stir a deep spiritual hunger for Him and His Word among His people. This hunger must lay the foundation for a fresh outpouring of the Holy Spirit upon His people across the nation. Such an outpouring must continue for the growth of the church and for the continued evangelism of the lost, including those that view themselves as non-religious or atheists.

Send revival among the mainline Protestant denominations that are either stagnant or in a state of decline. We see evidence of a lack of love for Christ, for the Word of God, and for His Church reflected in the declining attendance of church members. Pray for God to release joy and vibrancy in worship services which will overflow in new evangelistic fruits and community impact.
DailyInsight. Revival happens when God gets so sick and tired of being misrepresented that He shows Himself. Leonard Ravenhill (See 2 Chron. 34:14-35).
BPN articles related to millennial dropout rate.
Related sources for millennial dropout rate.
Intercessory Prayer Ministry International.
Keyword: millennial dropout rate.
What can we do to lower the millennial dropout rate?