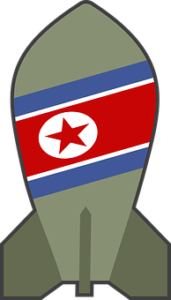 PRAYER ALERT on North Korea-Iran combo. On August 14 North Korea state media showed that dictator Kim Jong Un and his generals were planning to launch four missiles near the US island of Guam. The next day the same media announced that Kim was postponing those plans. Kim has made similar threats every time the US has flown bombers from Guam's air base to the Korean peninsula. But with each passing year, Kim's capability to make good his threats to hit US targets with nuclear weapons has increased. Now he could possibly hit the US mainland. Decades of talks with North Korea have failed to stop this calamitous trajectory. So have appeals to North Korea's sponsor, China. Even the UN-brokered sanctions China is now imposing on North Korea will have limited effect. North Korea's nuclear juggernaut threatens not only the US but its neighbors South Korea and Japan and even China itself.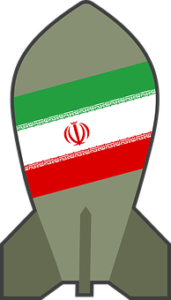 But North Korea is not the only loose cannon on the planet. Iran too is growing close to acquiring an nuclear-armed intercontinental missile. It has frequently and flagrantly violated the nuclear accord it signed lin 2015. Not only that, Iran is sending a flotilla of warships to the Atlantic Ocean. This maneuver follows Iran's series of dangerous and daring encounters with US vessels. Clearly Iran is threatening Western nations just as North Korea threatens Eastern nations. Both shout "death to America". Both continue to refuse to stop their work on the missile technology that is used to carry nuclear weapons.
In fact they may be colluding to advance their nuclear technology. Asia expert Gordon Chang says North Korea has been helping Iran for years in secret to develop nuclear weapons. Now Iran's president Hassan Rouhani is warning that Iran could restart its nuclear development "within hours or days" if the Trump administration continues to criticize Iran.
PRAY WITH US. Father God, we thank You for making Jesus the King of kings and the Lord of lords. Christ came to bring the kingdom of heaven to earth. But now two antichrists are seeking to bring hell to earth. Kim has already brought much of hell on the oppressed and impoverished North Koreans. He threatens to bring the hell of nuclear holocaust on the US and on his East Asian neighbors. Iran's ayatollah threatens to bring hell on Israel and the entire West. We declare this is the work of the devil. He came to steal, kill and destroy. But Jesus came to destroy the works of the enemy.
So we take the weapons of prayer, and neutralize their weapons in Jesus' name. We release divine power to demolish the strongholds of these two demonic kingdoms. We pray that His kingdom come, and His will be done, in all the earth as it is in heaven. Jesus said that the good news of His kingdom will be preached in all the nations. And only then will the end come. Till then the devil may threaten tribulation. But we will take heart, for Jesus has overcome the world. In Jesus' name, amen.
DailyInsight. A bomb aimed at one target can have many unexpected impacts.
BPN articles related to North Korea-Iran combo.
Related sources for North Korea-Iran combo.
Does diplomacy stand a chance in North Korea?
In a dangerous time, the Pentagon prepares for a war game on the Korean Peninsula.
In direct challenge to Trump, Iran's president says it could restart its nuclear program 'within hours'.
Keyword: North Korea-Iran combo.
World watches for the next moves of the North Korea-Iran combo.