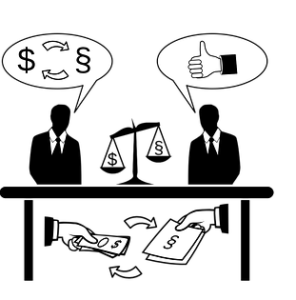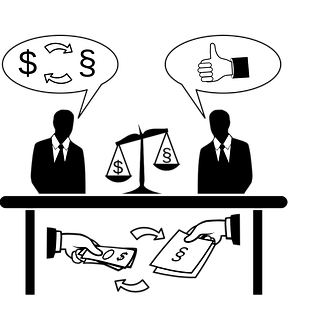 BELIZE JOURNAL PT.2 on deep corruption exposed. This month Belize and Guatemala were planning referendum campaigns to take their border conflict to the International Court of Justice (ICJ). Now the deep corruption exposed in both nations threatens to undermine those campaigns. The corruption has reached to the highest places. Last week Belizeans discovered that Gaspar Vega, presently Minister of Natural Resources & Agriculture, perpetrated still another of his notorious land scams. This one awarded his relatives the island of Mosquito Caye. Some estimate Mosquito Caye to be worth $5 million. Due to a similar land scandal last year, Vega was compelled to step down from his posts of Deputy Prime Minister and Minister of Lands, and disappeared for several months.
In Guatemala, the head of the UN anti-corruption commission, Ivan Velasquez, seeks to investigate President Jimmy Morales on allegations of illegal financing for his 2015 campaign. Morales ran as an anti-corruption candidate after that same commission caused the prosecution and imprisonment of his predecessor on corruption charges. Morales recently ordered the expulsion of Velasquez. But on August 29 the Constitutional Court overturned that order.
Now Morales is struggling to maintain official immunity from prosecution himself. Belize Minister of Foreign Affairs, Wilfred Elrington, says "We would hope that it would not derail the process" of taking Belize-Guatemala border conflict to the ICJ. "But that could happen." Belizeans and Guatemalans are having a hard enough time getting justice within their own countries. How can they trust a foreign body to give them justice when their own governments can't?
In Guatemala the government must contend with an active anti-corruption commission. The UN International Commission Against Impunity in Guatemala (CICIG) has succeeded in having much of the nation's deep corruption exposed. Since 2010 CICIG and the nation's top prosecutors have dismantled 30+ drug rings and criminal operations. They uncovered scandals which caused the resignations of the heads of the Ministries of Interior and Environment, the social security agency, the tax collection agency, and the Guatemalan Central Bank. They brought former military dictator Efrain Rios Montt to trial, though the Supreme Court later overturned his guilty verdict.
In 2015 CICIG exposed a government customs fraud ring. Fifty percent of its profits were going to Guatemala's then-president Otto Perez Molina and then-vice president Roxana Baldetti. Both are now serving prison sentences. Now the head of CICIG, Ivan Velasquez, seeks to investigate current president Jimmy Morales. Prosecutors say that President Morales concealed about $825,000 of the finances for his 2015 "anti-corruption" presidential campaign. They also charge that he cannot explain how many of his expenditures were funded.
CICIG further reports that drug trafficking financed many Guatemalan political campaigns in 2015, especially in mayoral races. This past August 29, just before the Constitutional Court overturned Morales' expulsion of CICIG's Velasquez, Morales met with loyal mayors. It was his first public appearance since the crisis broke out. He videoed 14 seconds of the mayors applauding him and posted it on his Twitter account. Now will Guatemala's Supreme Court allow CICIG to investigate and prosecutors to bring President Morales to justice? Or will the Court protect him as they did former president Rios Montt? We must pray for justice to reach the high places in Belize and Guatemala where too long corruption has prevailed.
PRAY WITH US. Father God, You are the ultimate Judge of all. Righteousness and truth form the foundations of Your throne. You establish authorities over us that they may administer Your righteousness and truth. But power too often corrupts them. We ask that You establish righteous and authorities over these authorities. Give them the same commission that Jethro gave to Israel's judges. That they fear You, which is the beginning of wisdom. That they prove themselves worthy of the trust of the people they serve. And that they hate dishonest gain, which has too often corrupted judges of corruption.
We believe You have begun a good work in bringing Belize and Guatemala to agree on anticorruption measures. Carry that work to completion. Raise up qualified investigators, prosecutors and judges. Protect them from the devil's temptations and schemes. Empower them to overcome all efforts to break the rule of good law. Let them know that the Judge of all is watching them. And let the increase of Your peace and Your government have no end. In Jesus' name, amen.
DailyInsight. Give authority only to those who have proven they will submit to that authority as much as they ask others to (see Gen. 39:1-6).
BPN articles related to deep corruption exposed.
Related sources for deep corruption exposed.
CORRUPTION, CORRUPTION, CORRUPTION.
PUP LEADER JOHN BRICEÑO BLASTS YET ANOTHER VEGA LAND HUSTLE.
1-Year Integrity Commission 'a Joke'.
PAC Will Not Meet in Public; Chairman Disappointed.
Keyword: anticorruption measures.
New reports of the deep corruption exposed.