PRAYER ALERT on 2018 challenge. We have bad news for the end of 2017. But we have good news for the beginning of 2018. 
First, the bad news. The Church is discouraged concerning the issues of:
CORRUPTION. The government said it would adopt the good governance measures pressed by the church, businesses and unions. But so far they have gained little traction. In the meantime, more and more government corruption has surfaced, yet not been prosecuted.
LGBT AGENDA. The Chief Justice legalized sodomy in 2016. Since then, the government has blocked the Church's efforts at appeal. And the government has not responded at all to our extensive Church-State Commission recommendations on sex-related issues.
SEXUAL HARASSMENT & ABUSE. Too long sexual innuendo and outright abuse has gone unchallenged and unpunished in Belize. Now the whole world is looking for answers to this hot topic. We can step into the gap! God has much to say about right relations between the sexes.
MORAL FAILURES. More church leaders have fallen into sex scandals and been dismissed. Youth leaders especially have been disenchanted by fallen peers.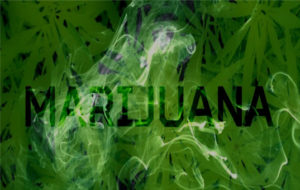 MARIJUANA & OTHER DRUGS. The government recently decriminalized marijuana, despite the Church's appeals to the contrary. And both major parties are pressing for legalization—which may eventually apply to harder drugs.
GANG VIOLENCE. The truce that produced three months of no gang murders collapsed in June. That's when the government reassigned the police commander who facilitated the gang truce. Soon violence broke out between gangs over a new costly and potent brand of marijuana from Mexico. The murder rate climbed to its highest level in the history of Belize.
Worse, the main target of gangs, drug pushers, LGBTs, and the devil himself—is youth. We stand in danger of losing the next generation.
But we have good news for 2018. We realized that we don't need the government to reach the targeted youth. We can bring directly—to schools—God's answers concerning gangs, drugs, immorality, sexual harassment, sexual abuse, sexual confusion and chronic corruption.
In fact, teachers are already opening their doors wide to individual pastors & youth ministers. Teachers don't want LGBTs & druggies messing with their students. And parents certainly don't want that either. So I persuaded NEAB to start pulling these individual efforts together. It is time for us to engage in a concerted national campaign to reach as many schools as possible with God's answers.
Already NEAB (the National Evangelical Association of Belize) had initiated a Watchmen Committee to receive reports of LGBT incursions in schools and elsewhere—so we can nip them in the bud instead of after the fact. And NEAB had agreed to start a National Strategic Education Committee to mobilize teachers to promote more pro-family curricula, and to resist incipient LGBT teachings. So far neither initiative has gained much traction. Because we've not yet developed a plan to involve lots of teachers.
PRAY WITH US. That God will lead us in a concerted national campaign to reach the schools and accomplish many things all at once:
1 Bring to classrooms a series of relevant messages on God's alternatives to drugs & gangs, on sexual identity and right relations between the sexes, and against cheating, which leads to corruption.
2 Motivate youth leaders to join us in reaching students and forming bridges to their youth ministries, especially the increasingly popular Christian sports ministries. .
3 Form links with teachers for developing pro-family curriculum with our National Strategic Education Committee. And for reporting pro-LGBT efforts to our Watchman Committee.
4 Work with the parents, teachers' union and other stakeholders to press the government to follow through on its promised good government and anti-corruption measures.
Pray that God will begin these good works in us and carry them to completion!
DailyInsight. A nation's greatest hope is a praying church with members who disciple that nation in every arena (see Neh. 1-9).
BPN articles related to 2018 challenge.
Related sources for 2018 challenge.
Reformation anniversary statement—here our churches stand on family values.
Keyword: 2018 challenge
It's time to rise to the 2018 challenge.