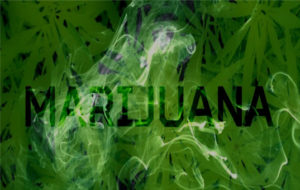 PRAYER ALERT on murder spike blamed. Minister of Home and Foreign Affairs Wilfred Elrington on October 21 blamed the recent murder spike on high grade marijuana imported from Mexico. When local sellers don't account for their sales, "that is when these people are being executed." Why then did Elrington sponsor the bill to decriminalize the possession of ten grams of marijuana, which passed on October 20? .
NEAB (National Evangelical Association of Belize) warned the government once again that decriminalization will lead only to more use of marijuana, more brain damage for users, and more violence over the marijuana trade. Attorney General Michael Peyrefitte told the churches to "Shut up." He added, "Run for office and then you can pass the laws you want." He apparently forgot that elected legislators represent the people, not themselves. And that Catholics and evangelicals together account for 68% of the Belizean people.
Objections to decriminalization just won't go away. PUP Senator Lisa Shoman called the bill "stupid and poorly drafted." The government's own NDACC (National Drug Abuse Control Council) has long opposed decriminalization. A day after the bill was signed into law, Channel 5 reported that marijuana use by the government's Excelsior High School students led to many dropping out. Users who stay in school show decreased spelling skills.
Users must buy their marijuana from drug dealers—who are still outlawed—who expose them to the world of crime. Dealers want to keep their customers and sell them harder and higher grades of drugs. The cutthroat market for the high-grade Mexican "Kush" marijuana has resulted in a record 12 murders in Southside Belize City in the month of October alone.
With two months to go in 2017, the 53 murders in Belize City so far this year has already exceeded the previous high of 48 in 2014. And 27 of the 53 murders occurred in the past four months, after the April-June truce produced no gang-related murders in Belize City at all. The new Southside police commander since June, Marco Vidal, attributed the murder spike to the high cost of the high-grade Kush. "Someone would have to pay for those products. When they can't pay, then there will be deaths for these things."
PRAY WITH US. Father God, we thank You for the law of the Spirit of life. It sets us free from the law of sin and death. We grieve with the Holy Spirit that our government has approved of a law that leads young people to sin and, for too many, death. We grieve that the cutthroat marijuana market is killing more in Belize City than ever before. The government won't listen to us and wants us to shut up. But we know You are listening. And You want us to keep speaking for the dead, who surely regret the course they took. You want us to keep speaking for the living, to warn them from the broad way to destruction through drugs.
Have the last word, Lord, in their lives. Show that Your Spirit is greater than he who is in the world. Pour out Your Spirit with great power on Belize. Free the addicts. Deliver them from the fear of drug lords. Let them breathe in the Holy Spirit. Cause them to testify of the goodness of God in the land of the living. Bring down the drug trade and lift up its former captives to the true high of experiencing heavenly grace. And set a course for the youth away from drugs and into Your good plans for their generation. In Jesus' name, amen.
DailyInsight. You are dead in sin when you are trapped in Satan's system with no desire to escape. Only Christ can give you life and set you free. (See Eph. 2:1-9)
BPN articles related to murder spike blamed.
Decriminalization leads to drug cartel control.
Related sources for murder spike blamed.
Is High Grade Weed Trade Really Driving Murders?
Vidal Says Blame It on the "Kush".
Vidal Rejects Blame For Four Month Murder Spike/The Myth of The Weed Wars. 
Education under the Influence? Marijuana Causing Reduced Performance in School.
Churches Told to "Shut Up".
Keyword: Murder spike blamed.
Is it enough to have the murder spike blamed on high-grade weed?