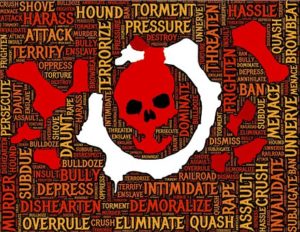 PRAYER ALERT on world persecution. From IPMI monthly global prayer teleconference. "A recent report by Aid to the Church in Need documents that world persecution of Christians today is worse than at any time in history. Not only are Christians more persecuted than any other faith groups. But ever-increasing numbers are experiencing the very worst forms of persecution.
"In some countries the situation has become extremely severe. Can we imagine how it could be any worse? Other countries (like China) have seen intolerance on the rise. They are clamping down on dissident clergy. They are destroying churches.
"Most of the countries where persecution against Christians is the most intense are Muslim countries. Notable exceptions include North Korea and China. Former Representative Frank Wolf recently called for the United State to take "bold action" to prevent Christianity in Iraq from disappearing altogether. Of course, ISIS remains a threat to Iraq's minority groups. But they also face threat from a Baghdad-sanctioned Shiite militia.
"Earlier this year, the World Summit in Defense of Persecuted Christians met in Washington, D.C. More than 600 victims and advocates from 130 countries gathered. They came to raise awareness of the plight of persecuted Christians. During the summit's final session, the organizers put forth a declaration. It called for all believers to declare their allegiance with those who suffer for Christ's name. They pledged to promote awareness of persecuted Christians. They committed to pray and to urge other believers to pray for those being persecuted. It also called for churches and individual Christians to provide practical assistance to the persecuted church.
"Some of the attacks have made the news. At the Our Lady of Salvation Church in Baghdad, Iraq, terrorists massacred 60 Christians. Since then an estimated 100,000 Christians have left the country.
"In Nigeria, armed men and bombers killed over 40 in a Christmas Eve attack. More than 200 Muslim rioters burned homes, churches, and police stations when the Nigerian people elected a Christian as president.
"In Egypt, terrorists detonated a bomb at Saints Church in Alexandria as worshippers left a New Year's Eve service. The attack killed at least 23 of those attending Mass as the Coptic Christian church.
The Scriptures admonish us to pray for those who are being persecuted. Hebrews 13:3 says, "Remember those in prison as if you were their fellow prisoners, and those who are mistreated as if you yourselves were suffering." And Paul reminds us in 1 Corinthians 12:26 that, "When one member suffers, all members suffer with it."
PRAY WITH US.
For courage among Christians in nations that show hostility to Christianity. Many of them actively persecute Christians. 

That persecuted believers around the world will grow in grace and increase in faith as they face persecution.

That persecuted Christians around the world would receive power the Spirit of the Lord to continue to live for Christ. That they would promote and advance the cause of Christ's Kingdom despite persecution.

For the millions of persecuted believers around the world. They need food, medicine and finances to receive the help they need to survive.
Read more on world persecution of Christians.
DailyInsight. Our temporary suffering in Christ earns us greater glory in eternity (see 2 Cor. 4:16-18).
BPN articles on world persecution.
Source for this article on world persecution.
Adapted from the article, Christians Are More Persecuted Than Any Other Faith Group by Kerby Anderson.
Keyword: world persecution.
We must keep praying against world persecution of Christians.