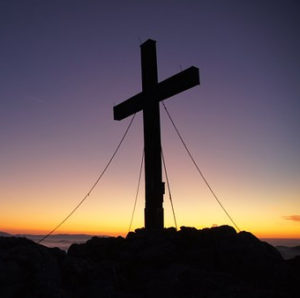 PRAYER ALERT on Baby Alyssa raped. PRESS RELEASE: The National Evangelical Association of Belize expresses its shock & horror at the rape, sodomy, beating & murder of 17 month old baby Alyssa Nunez. Our prayers & condolences go to the family & loved ones. We condemn any and all sexual abuse. It is far too rampant in our nation.
We also mourn the fact that rape, carnal knowledge, or sodomy had not been included in the charges levied last week despite the glaring evidence in this case. And all this within the same week of two near death shootings of children!! What is our nation coming to? Is this the Belize we want? Is this the Belize God wants? Clearly, the answer is NO!

The sad truth is 97% of these kinds of cases go unconvicted in our nation! We call for a full and proper investigation into the death of Baby Alyssa Nunez, for proper charges to be laid and for the accused to stand trial and receive punishment fit for the crime. We call upon our leaders, Government, Prosecution, Lawmakers, Police and all relevant authorities, that more can be done, more MUST be done, to change prosecutorial laws and practices to usher in greater enforcement & conviction of crimes. Our system is broken & not working.
And we call upon all citizens in our challenged beloved Jewel, that we need to cry out to God! He alone is our answer, He alone can change hearts through repentance, and change lives & nations. Let us pray & fast to take back our nation!
PRAY WITH US. Father God, we cry out to You for Baby Alyssa. We know she now enjoys Your great Fatherly love and care in heaven. We trust that You have completely healed her of the horrific damage done to her body and soul. But here on earth we are sick with grief and horror. We cannot comprehend the utter depravity of the evil committed against her. We shudder at the thought of what her family is going through. And we mourn for a country where such a thing can happen. Only You can help us through this.
So we turn to the cross, where Jesus suffered to the uttermost for all the sins of the world. Where sin increased, grace increased all the more. We need Your great grace, that Belize not be overwhelmed with sin, guilt and shame. You say not to be overcome with evil, but to overcome evil with good. So make us all the more resolved to repent of sin, that it not lead to worse sin. Make us all the more resolved to punish such crimes, that others may take warning. Do not let criminals get away with murder, rape and other crimes against You and humanity. Through the sacrifice of Jesus cleanse Belize of this bloodguilt. And through the power of His resurrection, turn our nation toward Your righteous ways. In Jesus' name, amen.
DailyInsight. The more we see the sin of man, the more we realize that the cross of Christ is the only answer (See Isa. 53:5).
BPN articles related to Baby Alyssa raped.
Related sources for Baby Alyssa raped.
Keyword: Baby Alyssa raped.
Belizeans enraged at account that Baby Alyssa was raped.