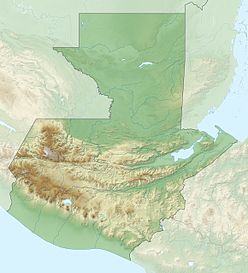 PRAYER ALERT on Guatemala eruption recovery. Ten days ago green valleys dotted with close-knit villages surrounded Guatemala's Volcan de Fuego. The volcano had been erupting about 16 times a year without affecting the local inhabitants. But on Sunday June 3rd the most deadly eruption in four decades began. The first warning from the national seismology institute at 6 am went unheeded. The national disaster institute CONRED didn't broadcast an evacuation order until nine hours later.
By then, the time to evacuate for most had vanished. The eruption buried entire towns. It reduced the rest of the green countryside to gray devastation. Tons of ash, spewed as high as four miles into the air, kept pouring down. It tore down innumerable trees and crushed hundreds of houses. Rainstorms turned the ash into boiling mudslides. More than 110 were killed and hundreds are missing.
Also, fresh lava flows from the volcano have forced rescue teams to retreat. Temperatures have risen as high as 750-1300F. Last Thursday CONRED announced a suspension of search and rescue efforts. More than 4000 survivors remain in shelters. Aid is now circulating there. So are complaints on how the authorities are distributing it. Meanwhile, the survivors are losing hope of ever going back home again.
Yet their prospects of relocating elsewhere have dimmed. Continuing eruptions have caused ash to fall over more than half of Guatemala, including key farmlands. As a result, authorities fear a secondary, agricultural disaster.
Now the eruptions are slowly subsiding. Consequently, recovery teams are seeking ways to find and assist any additional survivors in the ash-covered wasteland…
Read more…
DailyInsight. Trouble and the grace to bear it come in the same package. Dave Branon (See Rom. 5:1-5).
BPN articles related to Guatemala eruption recovery.
Related sources for Guatemala eruption recovery
Keyword: Guatemala eruption recovery
Various factors affect Guatemala eruption recovery.