"One generation shall praise Thy works to another, and shall declare Thy mighty acts"—Psalm 145:4
Answers to Prayer beginning with the most recent
Let's glorify God with good reports of His many answers to our prayers for the 7 mountains of influence in Belize, which we have been tracking since March 2011.
October 16, 2017. The Belize Tourism Board said that in the first nine months of 2017 Belize saw the highest increase ever in tourist arrivals. Even in the slow month of September, despite the hurricanes that hit the region, there was a 7.9 percent increase in tourist arrivals. Not only that, but for the first time in six years the entire Caribbean and Latin American region is on course for modest economic growth despite the ravages of Hurricanes Irma and Maria.
September 15, 2017. The Belize Bar Association cited Chief Justice Kenneth Benjamin for "misbehavior in office" for 2-5 year delays in 28 still-undecided cases. Within the next week Benjamin finally decided four of those cases. The Bar Association called for his resignation if he does not decide all 28 cases by the year's end. Benjamin is the same judge who shocked the nation by legalizing sodomy three years after the case went to court. Prime Minister Dean Barrow announced that the government is hiring two retired judges to help him with the backlog. Now that the Bar has intervened, we are getting justice done.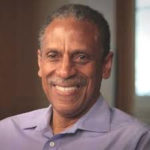 August 2, 2017. Jamaica's Supreme Court has ruled that the University of West Indies violated former Professor Brendan Bain's freedom of expression when they fired him in May 2014. UWI did so after Bain testified as an expert witness in Belize's sodomy lawsuit case. Bain provided evidence of the damaging physical effects of men having sex with men. Now UWI must pay Bain about US $40,000 for his unlawful termination. We must celebrate every time the truth wins out over LGBT deceptions.
July 22, 2017. The Belize Festival of Hope concluded its climactic week of evangelistic events with an all-day bash at Belize City's BTL Park. Hundreds received Christ during campaigns not only in Belize City but in Belmopan, Caye Caulker, Corozal, Orange Walk, Punta Gorda, San Ignacio, San Pedro and Stann Creek. On Saturday July 22nd, the final day of the Festival, dancers, musicians, actors, mimes, skateboarders and strongmen as well as preachers paraded across the stage. They all lifted up Jesus as the Name above all names. Hundreds more received Christ, and were recorded on decision cards for followup. Dozens of others received physical healing. It was a major highlight in the spiritual history of Belize.
July 17, 2017. The San Ignacio Magistrate dismissed charges against Pastor Louis Wade of 'common assault' and 'indecent words' in an incident where he was videotaping his accuser attacking him with his truck. Wade had been videotaping a construction project that the Ministry of Works was illegally assisting. The Minister of Works' son, Robert Montero, allegedly proceeded to try to run Wade down, failed, and filed bogus charges against Wade instead. 
June 21, 2017. For the first time since 2008, profamily nations in the Organization of American States (OAS) refused to yield to LGBTI pressure. OAS, representing the entire western hemisphere, met in Cancun June 19-21 for its annual General Assembly. On the final day pro-LGBTI advocates pushed hard to enshrine special rights for "individuals with intersex traits" and condemnation of "homophobia and transphobia," but failed. Only days earlier, 700+ legislators from numerous Latin American nations signed a declaration affirming their sovereign rights to resist the LGBT agenda. This new profamily movement is now gaining momentum in the Western Hemisphere.
May 29, 2017. The Youth Apprenticeship Program began its 10th intake of participants from the streets to train them in how to get and keep jobs, and even to start their own businesses. The program has grown from 25 to now 150 participants. Its director, Dianne Finnegan, is also helping to keep the peace among the sixty gang leaders who recently marched for peace. YAP is changing dead-end lives into productive lives and deserves our appreciation.
April 12, 2017. Sixty gangsters from 14 different gangs met in Belize City on April 12—but not for a showdown. Amazed onlookers watched the gangsters march for peace from Raccoon Street to Central American Boulevard and then down Cemetery Road. The 60 gangsters had removed their gang colors and wore T-shirts saying "Walk for peace, we are humans." They are working with Assistant Commissioner of Police Chester Williams to keep the peace. (August 10 update: thank God the peace still holds four months later, with no murders at all attributed to gang violence!)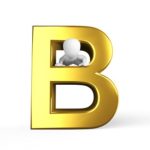 March 27, 2017. Standard & Poors raised Belize's long-term foreign currency rating from selective default—meaning that devaluation was imminent—to B-. S&P also raised the short-term foreign currency rating from D to B, the long-term local currency rating from CC to B, and the short-term local currency rating from C to B. Furthermore, the S&P ratings on the sovereign debt bond went up from D to B, and the transfer and convertibility assessment from CC to B-. Prime Minister Dean Barrow ascribed these positive changes to the new Superbond deal Belize made with its creditors.
March 9, 2017. Belize's creditors agreed to our latest proposal to restructure our $2.3 billion Superbond debt. It allows the reduction of our future interest rate from 6.76% to 4.94%. This deal lets Belize eventually save $50 million on its interest payments. Also, the new Superbond deal postpones our payments on the principal (the original amount of the loans) for 11 years, from 2019 to 2030. That way Belize can make a huge cash flow saving during those 11 years of $600 million—almost half the Superbond debt of $2.3 billion. But for this to work, Belize will have to make all its final payments between 2030 and 2034. Pray for Belize to fulfill its part of the bargain, and use this grace period to pay this and other debts.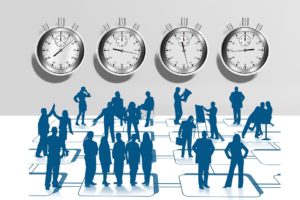 February 16, 2017. The very morning after we at BC-HOP prayed for God to release His plans to prosper us, and not to harm us with further recession, we received a comprehensive sustainable growth plan by email. Based on research by business, tourist and labor organizations, the Belize Chamber of Commerce & Industry has proposed to the Government of Belize and stakeholders a three-pronged approach to pay off our onerous $2.3 million Superbond debt and boost recovery.
Enforce tax & duty collection.

Increase GOB cost-efficiency and reduce waste.

Stimulate economic growth with plans for creating and circulating wealth.
We had prayed for these very strategies. Now they are detailed in black-and-white, packaged in a plan containing 43 specific recommendations. Let's keep praying for God's favor to make our recovery a reality.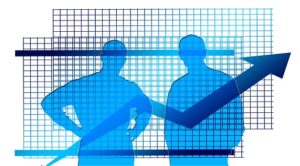 January 10, 2017. The World Bank's Global Economic forecast said "The Latin America and Caribbean region is on the verge of recovery after two years of recession." For Belize the World Bank projected growth of 1.5 percent in 2017, increasing to 2.5 percent by 2019. These trends are good news at a time when Belize is renegotiating with its creditors on new terms for paying its onerous $2.3 billion Superbond.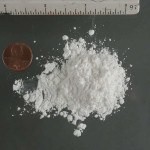 December 10, 2016. In one of the biggest drug busts since 2010, 3600 pounds of cocaine valued at about US $22.5 million were confiscated in the Sapodilla Cayes in Belize territorial waters. Guatemalan authorities alerted Belizean authorities that they were chasing the suspected boat, but the Guatemalans got there first, seized the cocaine and detained four Hondurans. Narco-traffickers often use the hundreds of cayes off the coast of Belize to hide their movements.
November 3, 2016. Belize avoided a US $90 million loss when Justice Michele Arana ruled in favor of the government's decision in 2013 to nationalize the International Merchant Marine Registry and the International Business Companies Registry. The ruling declared that British Lord Michael Ashcroft-owned Belize International Services Limited never did have a valid contractual ownership of those two key registries. We must pray for another US $100 million at stake in three other arbitration cases against Belize in US courts.
October 26, 2016. The European Union allotted €44.2 million to Caribbean nations to improve the living conditions of people and support sustainable development. Of the total, €9.2 million will assist "a transition towards sustainable energy and a low-carbon economic growth path," the EU said. The EU also allotted €30 million to Latin American nations with a priority on developing policing, justice and penal systems.
October 6, 2016. Prime Minister Dean Barrow bowed to one key good governance demand of business, unions and evangelical churches. The PM agreed to sign UNCAC, the UN Convention Against Corruption, on December 9. The Belize Chamber of Commerce and Industry plans to work with the government in the two-month interval to establish a roadmap for full UNCAC enactment and enforcement. Later in the month, the PM also agreed to further good governance demands: the restoration of the Integrity Commission, the activation of the Public Accounts Committee, and the establishment of a 13th Senator representing NGOs.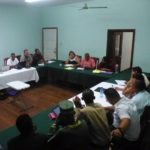 September 26, 2016. The first meeting of the new Church-State Commission exceeded our expectations. Leaders of diverse church groups came together to agree on urgent action for the nation. In the next 3-6 months we plan to work on an appeal of the recent legalization of sodomy. We will also develop constitutional amendments to (1) define marriage as between one man and one woman only, (2) define gender as male and female only, (3) prevent sex education from being infiltrated with gay propaganda, and (4) put limits on public promotion of homosexuality. And we will work to implement our many changes to the what was a pro-LGBT government gender policy.
July 18-19, 2016. Five National Evangelical Association of Belize (NEAB) leaders participated in a conference at Santa Elena, Guatemala with hundreds of evangelical leaders from all departments of Guatemala. The five from Belize were welcomed by the Guatemalans with open arms despite the recent violent conflicts at our shared border, and at the end of the conference we all engaged in repentance for the sins of our two nations against each other. Now dozens of Guatemala evangelicals are eager to come to NEAB meetings in Belize, and we were warmly invited to more of bimonthly meetings of CONACOME (Coordinadora Nacional de Confraternidades de Ministros Evangelicos, or in English the National Coordination of Fellowships of Evangelical Ministries).
July 5, 2016. Heads of six denominations agreed to a cooperative relationship with the National Evangelical Association of Belize (NEAB), beginning with calling joint prayer gatherings for the upcoming verdict on the sodomy court case. They included Church Senator Ashley Rocke, also head of the Baptist Association of Belize. Eight other denominational heads who were absent have also agreed to regular communications with NEAB. This goes a long way toward healing the breach that occurred in the October 2015 when a separate association formed with 13 Belize District pastors as members.
June 10, 2016. The Caribbean Court of Justice dismissed gay Jamaican activist Maurice Tomlinson's legal challenge against the immigration laws of Belize and Trinidad & Tobago. Tomlinson claimed that the laws discriminated against homosexuals and interfered with his right of free movement, even though his travels to these two nations had never been restricted. In Belize's case, the CCJ held that homosexuals are prohibited from entering a country if they are seeking financial gain by sexual services or are gaining profit from sexual services performed by others. The CCJ ruled that the law did not discriminate against homosexuals because it applied to anyone traveling to Belize for those purposes.
May 28, 2016. Belizean and Guatemalan evangelicals met for the first time at the border near Melchor to pray over the border crisis. About 130 participated in united worship, prayer and communion in the neutral zone between the two customs offices. It was a historic time of intercession for the healing of our nations. We prayed for peace, understanding, harmony and prosperity for our countries. Afterwards, the National Evangelical Association of Belize evangelical leaders gladly accepted an invitation to join a July 18-19 meeting of Guatemalan evangelicals from all parts of Guatemala, including the Asociacion de Ministerios Evangelicos de Peten and the Asociacion de Ministerios Evangelicos de Melchor. Leaders from all three of those associations were present at the May 28 border meeting.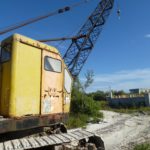 April 15, 2016.The United Kingdom Caribbean Infrastructure Fund is now providing $US 425 million fund for infrastructure projects in Commonwealth countries including Belize. This will be used for bridges and roads in order to help spur economic growth. The Caribbean Development Bank is now ready to receive applications so that work can begin on these projects as soon as possible.
March 2, 2016. Two drug busts in one day stopped 34 pounds of high-grade marijuana en route from Chetumal, Mexico to Belize City. Both seizures yielded bags of Oaxaca marijuana, known for its strong, psychedelic high. They occurred only two days after the National Evangelical Association of Belize started a petition drive to halt current efforts to decriminalize marijuana. Marijuana has grown far more dangerous, with more potent strains like the Oaxaca type which can be easily vaporized into a knockout drug by using e-cigarettes. The fact that drug-related violence in Oaxaca has risen sharply should be a warning to those who want to reduce penalties for marijuana users without a proven path to rehabilitation and renunciation of its use.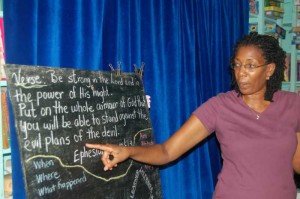 February 1, 2016. The Caribbean Development Bank launched a project which will build 35 new schools in Belize for 5300 students, including many children at risk, at the pre-school, primary and secondary levels. They expect more education will drive more economic growth and development.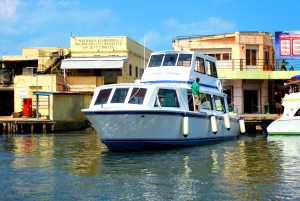 January 22, 2016. Belize broke its record for tourism arrivals when 1.3 million tourists were counted in 2015, including 341,125 overnight arrivals. After a slow start in the first half of the year, there were increases in each month June through December. December's 37,000 overnight arrivals also set the monthly record. 
December 28, 2015. A drug bust in Belize City took away 22.5 pounds of heroin valued at more than US $1 million from a taxi, and on the same day four pounds of marijuana was confiscated in Seine Bight. This was followed a month later by the seizure of seven pounds of high-grade marijuana on the Rio Hondo near Ramonal behind Patchakan Village, in a joint anti-drug operation by the Belize Defense Force and the Customs Department.
November 9, 2015. In 2000 the UN set eight Millenium Development Goals for nations to achieve by 2015. Belize scored well in seven. It has made progress in universal primary school education, women's rights, reducing child mortality (by 63%), reducing maternal deaths, combating diseases, ensuring environmental sustainability, and finding global partnership for development (due to the landmark Superbond debt deal with creditors). Sadly, this progress did not effect the one goal on which Belize scored badly—the eradication of extreme poverty and hunger.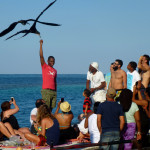 October 23, 2015. Belize's economy, which is deeply in debt, relies heavily on tourism. So it is good news that the Belize Tourism Bureau reports that, after a slower start, 2015 is shaping up to be on par with 2014 when a record-breaking 1.2 million tourists visited Belize. From July through September overnight arrivals increased by 6.9 percent, and September alone showed a 19.3 percent increase over the same month in 2014.
Sept. 29, 2015. During a visit to the Caribbean, UK Prime Minister David Cameron announced over $600 million of bilateral aid to eight Caribbean nations, including Belize. The funds will mostly target infrastructure improvements, particularly roads, bridges, and port facilities, to help boost economic growth and development across the region, as well as international trade, in collaboration with the Caribbean Development Bank. 
August 21, 2015. BAEC leaders joined San Pedro Evangelical Alliance leaders in outdoor prayer concerning the Sept. 5-12 Gay Pride Week at the Caribbean Villas Resort. During our prayer meeting a local pastor said he had heard that the host was having second thoughts about the gay event. We prayed that God would confirm those second thoughts and send families and Christian teams to fill up their rooms instead. Sure enough, two weeks later it was confirmed that the host had postponed indefinitely the Gay Pride Week!
June 26, 2015. Gallup released a report showing Belize ranked only 73rd out of 145 countries in the Financial index in the 2014 Country Well-Being Rankings. But Belize ranked in the top ten for the less tangible Social, Community and Purpose indexes, and also in the top ten for Physical well-being. Six other Latin American countries also ranked in the top ten overall. They were Panama, Costa Rica, Puerto Rico, Chile, Guatemala and Mexico. The last-ranked country was Afghanistan. 
June 1, 2015. Belize received three major economic boosts in the month of May. The Caribbean Development Bank loaned US $35 million for educational development, including the construction of 35 new schools and the provision of 5300 new spaces for students. Taiwan gave US $5 million to Belize for key infrastructure projects such as Belize City Southside Poverty Alleviation Project Phase III and the extension of the Southern Highway to Jalacte in the Toledo District. Taiwan also built a US $2.5 million state-of-the-art Tilapia hatchery at Central Farm, on the principle of teaching a man how to fish instead of just giving him a fish.
May 29, 2015. Belize's GDP jumped to 7% for the first quarter of 2015—almost twice the projected 3.6%. It reversed the negative growth of 1.8% in 2014. Our GDP escalated despite major decreases in petroleum and electricity output, and the 2.7% decrease in sugar cane due to the late start in the season. Yet sugar production rose by 7.7% because of extraction efficiency and better cane quality. Major increases included 129% for fruit, 20% for agriculture in general, and 10.5% for cruise tourist arrivals. At the same time, consumer prices dipped 1% lower than in April of 2014.
May 15, 2015. Major crime decreased again in Belize in the first quarter of 2015. Since 2003, major crime has decreased 43%, from 1198 to 682 cases. It has decreased every year in the last 12 years except for 2009 and 2012. Over the past four years it has decreased 26%. However, the murder rate has risen and Belize continues to rank high among all nations, currently as the third most homicidal country in the world.
Mar. 27. 2015.The Belize Police Department launched a "Be Loving And Cease Killing" (BLACK) campaign with a six-mile 2000-strong march through gang-related Belize City neighborhoods. In place of gang wars BLACK is promoting "Music Wars." These will be monthly competitions with prizes for new songs with anti-crime and anti-violence messages. We were calling and praying for more of these kinds of songs in January. That was when Belizean Christian musician Mervin Budram released his new song "Put Away." It's a heartfelt plea to young men to put away their guns before they take more precious lives. Now we see that Mervin has started a trend!
Feb. 27. 2015. The Belize Grassroots Youth Empowerment Association won the access it had long been seeking to unused government land on Mile 41, George Price Highway. In an agreement mediated by the Supreme Court, the government committed to keep the land clean and give agricultural assistance to BGYEA. BGYEA's vision is to take unemployed youth off the streets, teach them agricultural skills, and give them paying work on a 60 acre tract of the land. BGYEA plans to use the profits to build low-income housing and schools for a community there which it will call Harmonyville.
Feb. 13, 2015. Belize was rated among the world's freest nations by Freedom House. Belize received the highest possible ranking of one for political rights, with seven being the lowest. Belize also received a two for civil liberties. 
Jan. 12, 2015. The police force's Anti-Drug Unit busted four men with US $1.2 million worth of heroin. The ADU caught them with a stolen vehicle outside of Corozal Town. Behind the back seat 15 parcels of heroin were found, weighing 43 pounds. It was the biggest heroin bust ever in Belize, following the biggest-ever crystal meth in August, and the biggest-ever cocaine bust in September (see testimonies below). Another victory over big drug business in Belize!
Dec. 17, 2014. Guatemalan President Otto Perez Molina declared before Central American heads of state that Guatemala "will never constitute a threat to Belize." He added that "Guatemala and Belize will be neighbors forever and for this reason we want to live in peace, and we're partners in the development of our populations." Molina said this at the SICA (Central American Integration System) meeting at which he accepted the next 6-month term of presidency from Belize Prime Minister Dean Barrow. The two hugged like old friends. His remarks were the strongest statements yet from Guatemala that it sought to be a peaceful neighbor instead of possessor of Belize, which is pictured as Guatemalan territory on most Guatemalan maps.
At the SICA meeting the foreign ministers of both nations signed on to thirteen points of bi-lateral agreement for cross-border collaboration. The details of these points have not yet been made public, so we await their reception. We must pray that this is a just and enforceable agreement which will stop border violations, ease tensions, and open a new era of right relations between Belize and Guatemala.
Dec. 14, 2014. After weeks of impasse in negotiations which delayed the start of the sugar season, the sugar growers union agreed to a new proposal by Belize Sugar Industries. The union had threatened to demonstrate after BSI refused any interim deal. Then on Dec. 14 the union conceded that BSI owned the sugar cane at the point of sale, and BSI committed to work out a sustainability policy with the union and all stakeholders. This includes investors who recently put $140 million into the industry, helping to boost the credit rating of the entire nation.
Nov. 14, 2014. Standard and Poor's upgraded Belize's credit rating from stable to positive. They cited improved growth prospects due to several factors. One was the new $140 million sugar investment—though management and labor are disputing over how to spend it. Another was new investments in non-traditional agricultural products. Furthermore, Belize has received cash flow relief from its recent award-winning debt rescheduling deal. We must pray that God keeps providing ways to finance this deal and bring more investment to constructive business ventures. And that He will show how to resolve the sugar industry conflict justly.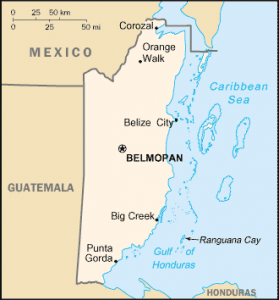 Oct. 10, 2014. Guatemala has long claimed Belize as its own territory. It has looked the other way as its citizens have regularly violated the border to poach, harvest timber, steal gold, shoot at Belizeans, conduct the drug trade, plant crops and even build and live in homes. But after Belizean constable Danny Conorquie was shot to death by alleged Guatemalans at a tourist site near the border on Sept. 25, Guatemala took unprecedented steps to safeguard the border and even protect Belizeans. On Oct. 10 Guatemalan diplomats and top military personnel met with their Belizean counterparts and promised to do all they could to stop Guatemalans from illegal intrusions and activities in Belize. They agreed to the following: (1) joint Belizean/Guatemalan patrols at the border, (2) new intelligence-sharing mechanisms between the two nations' military and police forces, (3) education of Guatemalan border villages on the enforcement of Belizean laws against intrusions, and (4) promotion of ways to gain a livelihood within Guatemala.
Oct. 3, 2014. Preceded by three nights of nationwide prayer, church leaders from both the BAEC and Council of Churches held their long-anticipated meeting with Prime Minister Barrow on the revised gender policy, which had opened many doors to a full-scale LGBT agenda in Belize. The churches presented the main points in their joint Comprehensive Report on what should be changed in the gender policy to avoid a major breakdown in the health and morality of the nation. The PM agreed to change the policy to define gender as male and female only and to refer to "sexuality" instead of "sexual orientation." These far-reaching changes took care of half the churches' concerns, and set the stage for further revisions of a still highly-questionable policy.
Aug. 20, Sept. 12, 2014. On Aug. 20, the largest-ever crystal meth bust in Belize, of US $2 million worth, took place in Orange Walk. On Sept. 12, the largest-ever cocaine bust in Belize, of US $83 million worth, took place on Tobacco Caye. We need to celebrate every victory over big business drug trade in Belize and keep praying that drug cartels will never put down their roots here. Instead it must be exposed and overcome here, in Mexico, and throughout Central and South America. And especially in the US, where demand for drugs fuels this vicious trade.
June 13, 2014. Jamaica's Supreme Court issued an injunction reversing University of West Indies' dismissal of long-time Professor Brendan Bain from his position as Director of the Caribbean HIV/AIDS Training Network. Bain has spent decades researching AIDS and treating patients with AIDS. He had testified in Belize's Supreme Court sodomy case that men who had sex with men were much more vulnerable to AIDS infection. For telling this proven truth UWI—under pressure from LGBT proponents—fired Bain. Protests in support of Bain around the Caribbean, including two in Belize on May 17 and 25, were well-covered by the media.
May 16, 2014. Belize won a key battle to maintain its 2011 takeover of the formerly foreign-owned and lucrative Belize Telemedia Limited. In a 2 to 1 decision, the Court of Appeals ruled the government's right to acquire BTL, and also the foreign-owned Belize Electricity Limited. The ruling may leave Belize liable to pay compensation for the period between its first BTL takeover in August 2009, which the court had found unconstitutional, and its July 2011 takeover, which was affirmed by a constitutional amendment. The case now goes for final appeal to the Caribbean Court of Justice. We must pray that God will not allow impoverished Belize's finances to be bled away by rich foreigners.
March 24, 2014. Maranco Energy reported finding about 50 million barrels of crude oil in Orange Walk. Because the oil is more than 4000 feet deep, and below a complex rock formation, Maranco says they will need financial and technical help from abroad to determine if it is commerciably viable. The last time Belize had such a large oil find was in June 2005, right after a new corporate prayer initiative in Belize City began. It relieved Belize of a severe financial crisis at that time. We must pray that God will open the way for this oil wealth to be extracted and justly distributed!
March 7, 2014. Mayor Darrell Bradley, a committed Christian, reported that the Belize City Council had met its target of concretizing 100 streets in just a year and a half using a $20 million municipal bond. This unprecedented project came just in time. It seemed to prophetically anticipate the just-ended, extremely torrential rainy season. Were it not for the solid new concrete surfaces, the rains would have made major roads practically impassable. The money for the project is being well-accounted for by the new policy of public monthly financial reports on the City Council's website. Now they have another $10 million to surface at least 40 more city streets, expected to be finished by September. (Note: BPN does not support political parties or candidates but prays for everyone the same way regardless of political affiliation; see 1 Tim. 2:1-4.)
February 3, 2014. In all six districts of Belize, plus the capital Belmopan, church leaders have agreed to form new chapters of the Belize Association of Evangelical Churches. This will give evangelicals a voice in the nation that will more fully represent all of Belize. The BAEC has also agreed to a new interim leadership, composed of the chairmen of each district chapter plus the current president & treasurer. Plans are underway for a larger National Evangelical Council for rapid responses to key issues. This comes at a time when Belizeans look to the church for an alternative to the government's pro-LGBT gender policy. And the BAEC with the Belize Council of Churches has provided it, in the form of a comprehensive critique. Since then the government hasn't moved on the gender policy.
January 24, 2014. Belize's negotiations to restructure its US $547.5 million Super bond debt received the 2013 Sovereign Restructuring Deal of the Year. It was awarded by the publication Latin Finance, which covers both Latin America and the Caribbean. It is a deal we longed prayed for. Christine Vellos, leader of the Buttonwood Bay prayer group, participated on the 5-person Belize negotiating team. She was chosen
because of her work as Deputy Governor of Belize Central Bank. More than 86% of the bondholders accepted the new terms. The deal included a 41% reduction in the current interest rate and a 20% reduction in the subsequent step-up interest rate, plus a 6-year grace period before principal repayments commence.
November 22, 2013. The Belize Police Department released new statistics showing a decrease in major crimes from January through October 2013 as compared to the same period in 2012. According to Amandala, "There were 119 murders recorded at the end of October 2012, while for that same period this year, there were 88 murders. The frequency of another major crime – robbery –has also decreased, from 413 incidences last year to 236 for the same period this year. One of the only crimes that is on the increase is theft; so far this year there have been 845 cases of theft, while there were 777 such cases up to the end of October last year."
October 15, 2013. In response to concerns raised by church leaders on Oct. 8, the standing committee on the Belize rape bill held a public hearing on Oct. 15. Some items in the bill targeted sex crimes against children. But other items were worded in such a way as to actually open the door for adult predators. The government promised to change the wording in order to address church concerns. Many in the audience objected that we weren't hearing the bill in its final form. Others pleaded for the inclusion of items not covered by the bill, such as measures against rampant pornography and against promotion of abortion—which is still illegal in Belize—and contraceptives to minors without parental consent. Audience opposition to anything about the new gender policy in the bill was so intense that the government has hardly promoted that policy at all since (as of November 2014). 
September 27, 2013. Rising demand for sugar is being met by the upgrading of machinery for a more rapid throughput of 7,500 tonnes of cane per day at the Tower Hill Factory. Two years ago we prayed specifically for comebacks after setbacks in the sugar industry. That is when a new cane delivery-by-appointment was introduced. This strategy increased cane quality and sugar yield, providing higher payments per tonne of cane to the farmers.<span
style="color: #000000;" color="#000000″> Still higher yields are expected as northern farmers are now using new planting methods to plant more cane to meet the higher rate of throughput.

August 17, 2013. Mario Ramirez Trevino, a top leader of Mexico's Gulf Cartel, was arrested by military forces just one month after the capture of Zetas drug lord Miguel Trevino Morales. This shows that Mexico is again serious about going after drug lords one year after newly-elected President Pena Nieto moved to dissolve the AFI, Mexico's main agency for fighting drug trafficking. The more Mexico curtails its drug cartels, the less threat they pose to Belize and Central America.
August 13, 2013. Dozens of leaders from both the Evangelical Association and the Belize Council of Churches met to share their proposed changes to the government's pro-LGBT gender policy. They overcame recent differences in response and agreed on all the changes. All leaders present signed a statement in support of the one combined document articulating the church's full response to the policy.
July 15, 2013. Mexican Marines captured Zetas drug lord Miguel Trevino Morales in Anahuac, Nuevo Leon, with US $2 million, eight weapons and hundreds of rounds of ammunition in his possession. He was wanted on charges of organized crime involvement, torture, drug trafficking, the illegal use of firearms and money laundering. Under his 5-year rule, the drug cartel began expanding into Guatemala, committed atrocities there, and left Z for Zetas marks on trees in Belize's Chiquibul Forest.
July 2-20, 2013. Nearly 10,000 people participated in Constitution Marches in all the six districts of Belize. These marches highlighted the provisions in the Constitution concerning the family, the "supremacy of God
," and disease prevention. Belize Action organized this nationwide response to the government's new pro-LGBT gender policy.
May 6-10, 2013. Hundreds of intercessors turned out nightly to pray against the sodomy lawsuit before the Supreme Court. Just as we prayed, God confused the arguments of two top foreign lawyers, who based their case on foreign precedents. Our lawyers based their case on the Belize constitution, and argued that only the Belizean people should have the authority to change Belizean mores.
Early April, 2013. Pastor Howell Longsworth of Eagle's Nest joined Mayor Darrell Bradley, in a visit to Belize City's sister city San Benito, Guatemala. San Benito's local evangelical association of 450 churches displayed the Belizean flag—despite the political border dispute—and committed to ongoing partnership and joint prayer initiatives with the Belize Association of Evangelical Churches—a breakthrough in Belize's difficult relationship with Guatemala.
March 13, 2013. We have been praying for months for a new deal for the $1+ billion Superbond debt, which is larger than Belize's entire 2012 budget of $953 million, and on which Belize is behind in payments. God gave us a Christmas present when a new deal with a representative of Belize's creditors was struck just before the New Year. It was approved by both the House and Senate on Feb. 12-13, and by well over the required percentage of bondholders by Mar. 13. The new deal includes a 41% reduction in the current interest rate and a 20% reduction in the subsequent step-up interest rate, plus a 6-year grace period before principal repayments commence.
February 15, 2013. Dozens of men came to the Strong Men's Rally small group initiative in Belize City to learn how to start men's groups for encouragement and accountability on how to fulfill their roles as husbands and fathers.
January 15, 2013. A 13-year-old Belize City schoolgirl who had run away from home with a 30+year-old boyfriend returned of her own accord and responded positively to counseling from her Christian principal.
December 5, 2012. Nation of Islam leader Louis Farrakhan was scheduled on Dec. 6-9 to meet with Belizean heads of state and civil society, to conduct media interviews, and to stage youth and men's rallies in Belize. However, he is known for making many racial slurs against Jewish people and white people, and has admitted that he contributed to the hostile mood in the 1965 assassination of Malcolm X, who had just publicly renounced his prejudice against whites. Considering the strains we already experience in this multi-racial nation, we prayed that God would not allow this visit to happen. The day before his planned arrival Farrakhan was hospitalized for dehydration and had to cancel his visit. We pray that God will heal his heart of prejudice and raise him up with a testimony for Christ.
November 25, 2012. We prayed with urgency that the Holy Spirit would come and bring to repentance the killer of three family members in their home in Ladyville in the wee hours of this Sunday morning, and not escape the law as 90% of murderers in Belize have done. And in fact he did confess to police soon afterward. We pray that God will use the many ministries at Hattieville prison to bring Jesus into his life.
October 18, 2012. Insightcrime.org reported on that of the 37 drug lords identified in 2009 as Mexico's most wanted men, 25 drug lords have now been captured or killed, and only 4 remain at large (http://www.insightcrime.org/news-analysis/mexico-takes-down-another-kingpin-but-violence-remains-high). We have been praying that God brings down drug cartels which are responsible for more than 50,000 murders in Mexico, and which are spreading into Central America and threatening Belize. We prayed specifically for powerful conviction on drug lords, and deliverance of the people from bondage and fear to them. We believe that God gave them a grace period to repent, and has done this out of mercy on more people they have targeted for murder. We must keep praying that cartel members will not regroup under new drug lords but find His Lordship for new lives and new livelihoods.
Oct. 5, 2012. Auditor General Dorothy Bradley submitted the first yearly audit of GOB in many years, showing many financial irregularities. But this is a big step toward the greater accountability that Belize needs in order to gain the confidence of citizens and creditors alike that GOB finances will be more properly and carefully managed.
Sept. 13, 2012. The Ministry of Education withdrew the "Health & Family Life Education" manual from all of Belize's 300+ primary schools. Fifty percent of the manual was geared toward normalizing homosexuality, repeatedly referring to the anus as a sexual organ and encouraging kids to consider multiple same-sex partners as well as opposite sex partners. This manual had no mention of marriage, abstinence or the nuclear family as values. The Ministry promised to review it for revision or replacement by another manual.
Sept. 4, 2012. Gian Ghandi, legal counsel for the Ministry of Finance, reassured the churches that any financial agreement Belize signs would have "spouse" understood to mean husband or wife in a heterosexual marriage, because that's what it means according to Belize law. This issue arose when Belize Action found a clause in the Domestic Banks and Financial Institutions Bill that appeared to expand the meaning of "spouse" to include same-sex couples.
August 7, 2012. Hurricane Ernesto veered north and missed Belize, though we grieve that it later strengthened over Mexico, causing 12 deaths and US $252 million damage.
July 20, 2012. A government committee agreed to extend the deadline for public response to its plan for decriminalization of marijuana, beyond the original four days, so that there can be a much fuller public discussion on this complex and critical issue. That will facilitate public awareness that marijuana smoking can impair learning, memory and driving ability, and cause cancer, and harm children of users. The teacher's union later raised concerns that marijuana decriminalization would result in higher levels of drug use, disease, crime & behavioral problems.
May 27, 2012. God brought together the biggest Belize City prayer meeting in recent memory for the Pentecost Sunday Global Day of Prayer, including participation by Spanish-speaking speakers and attenders. God sent His Spirit with powerful anointings on the prayer leaders. At the end everyone present made 30+ declarations for Belize in unison that pastors & leaders previously agreed to, and we expect God will release great power for Belize as a result!
April 28, 2012. After weeks of a wave of murders in Belize City, Christians from many churches came to Call To Worship and filled to overflowing the nation's biggest conference room, at Belize City's Princess Hotel, with glorious worship and dance. We were all encouraged to face the current crisis not with fear but with a bold faith that releases His peace wherever He leads.
April 27, 2012. After 3 months of consideration, Justice Michelle Arana made preliminary decisions in the sodomy lawsuit. She approved the churches' expert witnesses, with one exception, and denied UNIBAM's expert witnesses. She also affirmed that the Preamble to the Constitution is part of the Constitution, against the odd claim that it is not relevant. The Preamble does "affirm that the Nation of Belize shall be founded upon principles which acknowledge the supremacy of God…and the equal and inalienable rights with which all members of the human family are endowed by their Creator." This is important, because we hold that the practice of sodomy cannot be a right since it is contrary to the Creator's design.
April 2, 2012. On Feb. 26 we prayed that God's voice on national issues be heard on media and specifically that LOVE-FM, Belize's most popular TV & radio station, would start broadcasting the true love of God. On April 2, LOVE-FM decided to feature church leaders discussing national issues twice a month on Belize Watch. They also decided to broadcast from a different church service every week, and to promote and broadcast the multi-church July 1 March For Jesus.
March 28, 2012. In the first public debate on the sodomy lawsuit on March 28, 2012, televised by PLUS-TV, Louis Wade's arguments against the gay agenda met with repeated loud applause from the UB-Belmopan audience, and UNIBAM's arguments fell flat. Louis later said he knew God was using him because he said things he had never even thought of before. Thank God the media has given overall good coverage to the churches' response to the sodomy lawsuit.
March 7, 2012. The national elections were peaceful and free of violent incidents, as we had earnestly prayed. Also, leaders of both main political parties took stands against the lawsuit to legalize sodomy.
Feb. 16, 2012. The Belize Tourism Board declared that (BTB) "The overnight arrival figure for the 4th quarter of 2011 was the highest for that time period on record. There were 57,964 visitors in the 4th quarter, representing a 6.5% increase on the 4th quarter of 2010, and signaling a resurgence of tourism inflows in Belize," and returning to the level before the global economic crisis.
Jan. 3, 2012. The Statistical Institute of Belize reported that in the first nine months of 2011, the Belizean economy grew 2.7% as compared to only 1.8% for the same period last year, due mainly to high world prices for oil and citrus.
Dec. 13, 2011. GOB agreed to more patrols in resource-rich Chiquibul where foreigners are intruding on our lightly-defended borders.
Dec. 3, 2011. Church leaders in Belize held a massive rally in front of the Belize City Courthouse in advance of the expected court hearing on the sodomy lawsuit. Leaders of major denominations and three political parties joined in to "Take A Stand!" for biblical family values. We gathered to speak with one voice to be heard throughout the nations. Belize is the first of 80+ nations targeted by the UK-based "Human Dignity Trust" to overturn our laws against sodomy.
Nov. 2011. Israel was threatened by a September 2011 appeal for a UN resolution to take away more land for a Palestinian state. That would make Israel's own borders indefensible against the growing resolve of her Muslim neighbors to totally exterminate Israel. God answered by undermining support for this resolution, to the point that the Obama administration, which earlier advocated this resolution, began working to oppose it. As of early November 2011 the UN Security Council could only muster eight of the nine votes needed this resolution.  
Oct. 28-30, 2011. At the Commonwealth Heads of Government Meeting in Perth, Australia, all 41 Commonwealth nations with laws against sodomy affirmed those laws, including Belize, repudiating threats from UK PM David Cameron to withhold budget support if they did not change their laws.
Sept. 16, 2011. In June, leaders of Call To Worship were really concerned about the lack of participating musicians and finances. After more prayer, they were joined within a few weeks by dozens of musicians representing nine denominations, and more people expressing interest in supporting music in Belize. On 9/16/11 Call to Worship packed the Biltmore Plaza Hotel to overflowing with glorious praise, adoration and dancing in the Holy Spirit. Afterwards the participating musicians decided that the April 2012 Call to Worship would have more Belizean music. In answer to prayer, God is leading many worship teams into deep encounters with Him, in which they are finding prophetic direction and integrating prayer and worship in new expressions of Belizean music. We expect this new music to accompany a major move of God across the nation!
Sept. 4, 2011. Prime Minister Barrow negotiated a truce among Belize City gangs, followed by weeks of a significant drop in the murder rate.
August 26, 2011. Former Media prayer leader Esther Choe's daughter Rebecca reported that the license was approved for their new Voice of God radio station, after a quick start-up process: "What took years now takes months. The Lord is working at an accelerated pace"!
August 20-30. On August 20 Belize was caught by surprise by Tropical Storm Harvey. We prayed that God would turn its destructive force into healing rains. Harvey did go easily over Belize without any damage, except for one small spinoff tornado which took one house down. The married couple inside escaped unharmed.
Days later we prayed against Hurricane Irene, which was heading toward Belize. It veered north of the Caribbean and caused much less damage to the US East Coast than expected. But that was not good enough. We prayed—when we were still in the range of Hurricane Katia on August 30—that Katia would not only turn away from Belize, but miss the US altogether and get lost at sea. And God sent Katia spinning dizzily into the North Atlantic till it collapsed over cooler waters.  Glory to God for showing both His power and His mercy toward us!
August 19, . In April we repented for not responding when government reached out to the church for help in the past. In late July and early August we were praying especially for PM Dean Barrow, that God would provide guidance and Christian advisers. We also prayed that God would end the confusion over the ownership of Belize Telemedia Limited. A few weeks later, on August 19, PM Barrow held a special meeting with BAEC pastors on the Ninth Amendment which concerned the ownership of BTL and Belize Electricity Limited. He called the church the most representative institution in society, and said that he wanted to consult with the church on every key issue from now on. The BAEC decided together to endorse PM's amendments to the Ninth Amendment, which the Council of Churches had rejected. But God answered our prayers for unity by bringing the Council of Churches in agreement with the amended amendment.
June 2011. We prayed that God would stop corruption among the Belizean financial leaders. God answered by exposing the skyrocketing salaries at BEL even while they were saying they needed to charge consumers more, and God brought them down.
June 2011. We prayed that God would expose drug cartels which are expanding from Mexico into Central America. God answered by getting top officials from Mexico and Central America together to pool info and resources. Guatemalan authorities have cracked down on the Peten province and have arrested dozens of people in connection to the Zetas cartel massacre of 27 people in May. Between Jan. and June Guatemalan authorities have seized $44 million worth of cocaine, 566 vehicles, 8 airplanes and 200 weapons from suspected members of criminal organizations. Now the US is sending more military help to the Mexico to fight the cartels.
April-June 2011. We prayed that God would not allow our nation to legitimize sodomy or abortion, that He would affirm the "supremacy of God" and the "position of family" in our Constitution in response to the godless anti-family gay agenda, financed by foreign interests. We prayed that God would confuse the spiritual forces behind this, and provide covering for our legal team. God answered by causing the abortion legalization to be dropped and the Belize City branch of Planned Parenthood to scale back its operations. He drew many crowds of Christians in a mass awareness campaign on the sodomy issue, which received good media coverage. He brought bishops and top leaders in the Body of Christ together to consider how to respond. We prayed for His covering over the bishops and the evangelical leaders, who in the past have had minimal communication. They agreed on a strong biblical and constitutional statement against legalizing sodomy and in favor of one-man, one woman marriage. God also caused the sodomy lawsuit to be postponed from April to July to October to December to January to April 2012, when Justice Michelle Arana dealt serious setbacks to the lawsuit (see April 27, 2012 entry).
April-June 2011. Since March 2011 we have been praying especially for unity in the body of Christ, that God would bring down walls and make new fruitful connections between us. God answered by bringing together in unity Christians of different denominations, and even the Council of Churches, together with the evangelical churches, in response to the sodomy lawsuit brought by the gay agenda on April 20.
April-May 2011.. Our prayer network even includes members of the police force in Belize City. When we heard in early April 2011 that Police Inspector Diana Hall was starting prayer meetings in her office, we began to pray for more divine connections with the police, and one of our prayer leaders received a cellphone call from the office of the Commissioner of Police asking him to work as a positive spiritual influence on neighborhood projects with the police. We also prayed for church cooperation with Diana Hall's plans for a Belize City Prayer March, and God answered with a great turnout on May 8, 2011, a date that many had said would produce only small numbers.
March-April 2011. In three weeks God healed four conditions over the phone for intercessors in the BC-HOP Prayer Network, starting on the day after George Ferrar's left shoulder was miraculously healed at a 3/28/11 Media prayer meeting. George, Yolanda Martinez and Michelle Price can testify of immediate healings of knees, ankles, and right and left shoulders as they prayed over the phone. God is showing us that through His intercessors He is healing pains in His body as His members come together in unprecedented unity.