"He will turn the hearts of the fathers to their children, and the hearts of the children to their fathers; or else I will come and strike the land with a curse" —Malachi 4:6
Prayer Campaign for FAMILIES of Belize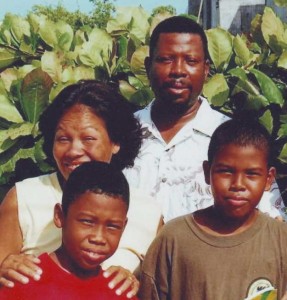 Purpose of Family: For a married man and woman to provide for their children a safe and stable home; to show them how to love God, one another, their neighbors, and their future spouses and children; and to support them as they grow in their gifts and pursue their callings
AGREE WITH US IN PRAYER FOR FAMILY ISSUES
In the public arena
Church unity in response to the homosexual agenda that seeks to redefine marriage & family

Affirmation of family built on marriage between one man and one woman

Affirmation of the constitutional rights of unborn children endowed by our Creator

Recognition that unnatural sexual acts are not rights endowed by our Creator

Recognition of the distinction between sodomites' arguments for human rights, which they

already have, and promotion of special rights to engage in unnatural acts that spread disease

Victory after victory over attempts to legalize sodomy, same-sex marriage & abortion

Victory after victory over pornography, lewdness & obscenity in music, fashion, arts and media

Family-friendly government, courts, schools, businesses, music, arts and media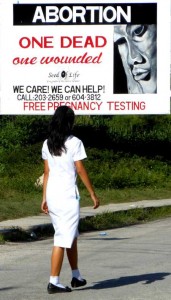 In the church
Repentance for avoiding issues of emotional, physical and sexual abuse in homes

Training of church & school counselors in solutions & inner healing for abuse & deep family hurts

Conviction on unmarried couples living together that they must marry or live apart

Counseling, help and adoption services for women considering abortion

Ministries for homosexuals who want their true sexual identity restored

Testimonies of release from emotional & sexual bondages and physical healings from AIDS, etc

Growing respect between the sexes and proper boundaries in clothing, dance, words & actions

Restoration of values of true friendship, sexual purity, courtship, marriage and family

Powerful ongoing expressions of these values transforming society
In the home 
God's Fatherhood to those who don't know where their father is or what he does for a living

The turning of the heart of fathers to children, and the hearts of children to fathers

Testimonies of the return of prodigal fathers & children, and family reconciliation

Models of true masculinity, true femininity and holy matrimony

Grace for men to grow into their roles as husband and father

Honor, healthy submission and family unity

Faithfulness between marriage partners, and clear boundaries with those they aren't married to

Forgiveness for past wrong relationships, clear agreements with former spouses & partners

Good answers by the right people at the right times to children who have questions about sex

Revelation to parents of how precious their children are while they still have them

Frequent hugs from parents, and saying "I love you", and use of the five love languages

Family devotions—the family that prays together stays together

Home jobs suited to the personal and social development of each family member

Safe homes full of love and encouragement to pursue individual & family callings

Training in Kingdom values and finances and family budgeting

Fathers who fulfill pledges to their families with accountability as in the movie

Courageous

Training and loving discipline of children as they grow in responsibility & freedom

Families that not only become models for other families but for the family of God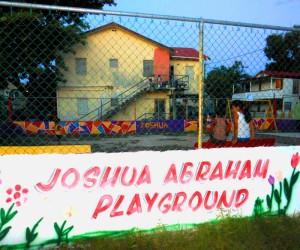 In the neighborhoods
Divine disruption, conviction and conversion of those planning crimes, including molestation

Courage and protection for people to testify when they have evidence of crimes

Gang truces that become opportunities for salvation and lasting peace

The aroma of Christ to draw people away from marijuana and other drugs into heavenly realities

Outreaches to get gang members free and involved in fulfilling relationships, jobs and activities

Safe neighborhoods where women and children can go about without fear

Raising up parents as models & guides for other parents & families in their church & school

in raising children and demanding that neighborhoods be free of loud, obscene music

Disaster recovery plans & resources for families and neighborhoods

Mutual appreciation & cooperation among different races and ethnic groups in Belize
GOD SHOWED US:
Kids who don't feel understood at home will seek understanding and identity from gangs

He has the power to shake the earth, but is tender enough to reach kids where they are
Just as the enemy tried to bring greater darkness into schools through the HFLE manual, so he is now trying to do so in neighborhoods through gangs
Loud rap music with obscene lyrics make the atmosphere conducive to the drugs which are corrupting kids and adults.
Heavenly realities can draw drug users away from drug-induced fantasies
Believers can stand in the gap for and sanctify unbelieving family members (1 Cor. 7:14)
Married couples and families who pray together stay together
Men who have been absent from their homes need a grace period in their families to  adjust to their needed roles as husbands and fathers
TESTIMONIES: ANSWERS TO PRAYER
Beginning with the most recent (see more in Testimonies) 

June 13, 2014. Jamaica's Supreme Court issued an injunction reversing University of West Indies' dismissal of long-time Professor Brendan Bain

from his position as Director of the Caribbean HIV/AIDS Training

Network. Bain has spent decades researching AIDS and treating patients with AIDS.

He had testified in Belize's Supreme Court sodomy case that men who had sex with men were much more vulnerable to AIDS infection.

For telling this proven truth UWI—under pressure from LGBT proponents—fired Bain.

Protests in support of Bain around the Caribbean, including two in Belize on May 17th and 25th, were well-covered by the media.
November 22, 2013. The Belize Police Department released new statistics showing a decrease in major crimes from January through October 2013 as compared to the same period in 2012. According to Amandala, "There were 119 murders recorded at the end of October 2012, while for that same period this year, there were 88 murders. The frequency of another major crime – robbery –has also decreased, from 413 incidences last year to 236 for the same period this year. One of the only crimes that is on the increase is theft; so far this year there have been 845 cases of theft, while there were 777 such cases up to the end of October last year."
October 15, 2013. In response to concerns raised by church leaders on Oct. 8, the standing committee on the Belize rape bill held a public hearing on Oct. 15. Some items in the bill targeted sex crimes against children. But other items were worded in such a way as to actually open the door for adult predators. The government promised to change the wording in order to address church concerns. Many in the audience objected that we weren't hearing the bill in its final form. Others pleaded for the inclusion of items not covered by the bill, such as measures against rampant pornography and against promotion of abortion—which is still illegal in Belize—and contraceptives to minors without parental consent. Audience o
pposition to anything about the new gender policy in the bill was so intense that the government has hardly promoted that policy at all since (as of June 2014).  
August 13, 2013. Dozens of leaders from both the Evangelical Association and the Belize Council of Churches met to share their proposed changes to the government's pro-LGBT gender policy. They overcame recent differences in response and agreed on all the changes. All leaders present signed a statement in support of the one combined document articulating the church's full response to the policy.
July 2-20, 2013. Nearly 10,000 people participated in Constitution Marches in all the six districts of Belize. These marches highlighted the provisions in the Constitution concerning the family, the "supremacy of God," and disease prevention. Belize Action organized this nationwide response to the government's new pro-LGBT gender policy.
February 15, 2013. Dozens of men came to the Strong Men's Rally small group initiative in Belize City to learn how to start men's groups for encouragement and accountability on how to fulfill their roles as husbands and fathers.
January 15, 2013. A 13-year-old Belize City schoolgirl who had run away from home with a 30+year-old boyfriend returned of her own accord and responded positively to counseling from her Christian principal.
December 5, 2012. Nation of Islam leader Louis Farrakhan was scheduled on Dec. 6-9 to meet with Belizean heads of state and civil society, to conduct media interviews, and to stage youth and men's rallies in Belize. However, he is known for making many racial slurs against Jewish people and white people, and has admitted that he contributed to the hostile mood in the 1965 assassination of Malcolm X, who had just publicly renounced his prejudice against whites. Considering the strains we already experience in this multi-racial nation, we prayed that God would not allow this visit to happen. The day before his planned arrival Farrakhan was hospitalized for dehydration and had to cancel his visit.
November 25, 2012. We prayed with urgency that the Holy Spirit would come and bring to repentance the killer of three family members in their home in Ladyville in the wee hours of this Sunday morning, and not escape the law as 90% of murderers in Belize have done. And in fact he did confess to police soon afterward. We pray that God will use the many ministries at Hattieville prison to bring Jesus into his life.
Sept. 13, 2012. The Ministry of Education withdrew the "Health & Family Life Education" manual from all of Belize's 300+ primary schools. Fifty percent of the manual was geared toward normalizing homosexuality, repeatedly referring to the anus as a sexual organ and encouraging kids to consider multiple same-sex partners as well as opposite sex partners. This manual had no mention of marriage, abstinence or the nuclear family as values. The Ministry promised to review it for revision or replacement by another manual.
July 20, 2012. A government committee agreed to extend the deadline for public response to its plan for decriminalization of marijuana, beyond the original four days, so that there can be a much fuller public discussion on this complex and critical issue. That will facilitate public awareness that marijuana smoking canimpair learning, memory and driving ability, and cause cancer, and harm children of users. The teacher's union later raised concerns that marijuana decriminalization would result in higher levels of drug use, disease, crime & behavioral problems.
April 27, 2012. After 3 months of consideration, Justice Michelle Arana made preliminary decisions in the sodomy lawsuit. She approved the churches' expert witnesses, with one exception, and denied UNIBAM's expert witnesses. She also affirmed the Preamble to the Constitution is part of the Constitution, against the odd claim that it is not relevant. The Preamble does "affirm that the Nation of Belize shall be founded upon principles which acknowledge the supremacy of God…and the equal and inalienable rights with which all members of the human family are endowed by their Creator." This is important, because we hold that the practice of sodomy cannot be a right since it is contrary to the Creator's design.
March 28, 2012. In the first public debate on the sodomy lawsuit, televised by PLUS-TV, Louis Wade's arguments against the gay agenda and for biblical family values met with repeated loud applause from the University of Belize-Belmopan audience, and UNIBAM's arguments fell flat. Louis later said he knew God was using him because he said things he had never thought of before.
Dec. 3, 2011. The historic multi-church Take A Stand rally against the sodomy lawsuit filled Belize City's Battlefield Park for four hours with people who witnessed national leaders of denominations, political parties and NGOs make powerful and undeniable arguments for biblical marriage & family values, in a highlight of Belize Action's countrywide awareness campaign.