Record the vision and inscribe it on tablets, that the one who reads it may run—Hab.2:2
Revelations for Belize
—beginning with the most recent
We keep in contact with intercessors and leaders throughout Belize for the latest revelations God is giving them, so we can agree in prayer that His good, pleasing and perfect will be done.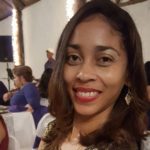 10/11/18. Vanessa Peyrefitte, Divine Ministries, Belize City. The Halal Intercessory Dance Ministry, a ministry birthed in intercession, exists to give God exuberant praise and ignite the hearts of the people with a desire to praise God with all of their hearts and give Him glory. 2015 was the start of the ministry that executed a nationwide outreach where each district was visited with a praise troop, followed by intercessors praying through the streets and evangelist sharing the gospel to the people watching the march. In preparation for each stage of the march, the team interceded and received prophetic vision and words that applied to each district. This aided the team to be more effective in the spiritual preparation for each engagement.
Halal has "broken up the fallow ground" with the first phase of the ministry and is to follow through with another command received "to visit as many churches as possible and do two prophetic dances in the churches".  It was during this phase of the ministry that the team leader once again sought the Lord about what else the Lord would like the ministry to do. A RHEMA word was released into the team leader's spirit, to do three projects – Street Angels, Youth Fire Fest and a "For Your Glory" concert. Street Angels was executed last year and now Youth Fire Fest is on the agenda. Below is the word received about the Youth Fire Fest event:
"Nationwide outreach, create flyers, send to all of the churches, get one central location, there must be music, testimonies, deliverance, a conveyance of the mantle of fire, I will touch the youth like never before."
The Youth Fire Fest program of activities at BTL Park on Oct. 30 will include Christian entertainment, motivational speakers, testimonies, the Word of God messages specifically tailored for the youth, personal one-on-one ministry time and the conveyance of the "The Mantle of Fire."
8/3/18 Pastor Lance Lewis, NEAB President, Belmopan. Gay rights activists recognized early that in order to advance their political agenda, homosexuality had to be removed from the list of abnormalities contained in the Diagnostic Statistical Manual (DSM) which is produced by the American Psychiatry Association and is used by psychiatrists across the world.
If homosexuality were normal homosexuals could not be treated differently from heterosexuals in law and public policy.
It is important to share this understanding as widely as possible. We must never concede that homosexuality is normal. 
Firstly because it is in fact abnormal and inconsistent with the design in the universe.
Secondly because the above organisations were manipulated into changing their positions on homosexuality and thirdly if it were true that homosexuality is as normal as heterosexuality homosexuals would be entitled to the treated in exactly the same way that heterosexuals are treated by the law and public policy. And there would be no difference between homosexuality and heterosexuality.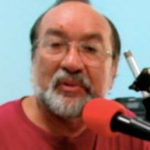 7/11/18. Forwarded by Pastor Roldan Rios, NEAB Assistant Secretary, Orange Walk:

Take me back to the old Paths, when Mums were at home.
Dads were at work.
Brothers went into the army.
And sisters got married BEFORE having children!
Crime did not pay; Hard work did.
And people knew the difference.
Husbands were loving; Wives were supportive; and children were polite.
Women wore the dresses; and Men wore the trousers.
Women looked like ladies; Men looked like gentlemen; and children looked decent.
People loved the truth, and hated a lie.
They came to church to get IN, Not to get OUT!
Hymns sounded Godly; Sermons sounded helpful.
Rejoicing sounded normal; and crying sounded sincere.
Cursing was wicked; Drinking was evil; and divorce was unthinkable.
We read the Bible in public; Prayed in school; 
And preached from house to house.
To be called a Christian was worth living for;
To be called a traitor was a shame!
Sex was a personal word. Homosexual was an unheard of word, And abortion was an illegal word.
Preachers preached because they had a message.
Christians rejoiced because they had the VICTORY!
Singers sang from the heart; 
Sinners turned to the Lord to be SAVED!
A new birth meant a new life; Salvation meant a changed life;
Following Christ led to eternal life.
Being a preacher meant you proclaimed the word of God;
Being a deacon meant you would serve the Lord;
Being a Christian meant you would live for Jesus;
And being a sinner meant someone was praying for you!
Laws were based on the Bible;
Homes read the Bible;
And churches taught the Bible.
Preachers were more interested in new converts than new clothes and new cars.
Church was where you found Christians on the Lord's day, rather than being entertained someway.
 Give me that old time religion! 'It's good enough for me!
 I still like the "Old Paths" best! Jeremiah 6:16.
6/26/18. NEAB press release. NEAB notes with deep concern today's public protest against the Israelis here to train police in Belize. Palestinians funded and backed by terrorists recently attempted a massive attack on Israel and met firm Israeli resistance, thus the protests. 
Israel warns nearby civilians before it makes military strikes. Its security forces are known to practice a defense which is firm, restrained, compassionate and effective. That is why Belize police have been trained by them for years. As long as that training follows Israel's policy of effective restraint, we should be thankful for it.
The Bible says that whoever blesses Israel will be blessed, and whoever curses them will be cursed. We celebrate Jerusalem as Israel's historical capital for over 3000 years. And together with a great multitude of Belizean biblical Christians, we bless Israel and welcome them to Belize.
5/25/18 Abigail Hoare, First Nazarene Church Intercessory Team, Belize City.
MOTIVATION IS IMPORTANT/INCENTIVE IS IMPORTANT:
If you are dedicated when no one's watching; if you helped 25 at-risk girls feel special, at least one night dolls all up in Cinderella dresses and driven in a/c bus to attend a ball; if you give motivational speeches regularly, if you meet with your youths to give advice on a regular basis; if you treat your students like a good mother/father would; if you create an attractive homeroom for your children; if you get donations to help the school; if you make learning fun; if you pay for counseling because you see the need and there's no program where you are, then you deserve recognition. WE RECOGNIZE YOU…!!!
5/8/18 Terri Westby, First Nazarene Church Intercessory Team, Belize City. 

Recognize the season you are in and ask the Lord to include you in the season. Its more than a saying season. Its a time for doing. It is a "hands to the plow" kind of season. It is a "feed my sheep season". Are you the remnant God is calling? Are you the one shouting 'whatever you're doing in this season Please don't do it without me?' Hallelujah, because that is a good place to be.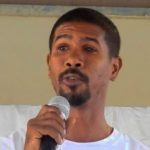 4/10/18 Edmund Robateau, Builder, Design Studio, Belize City. Get our house in order: I will like to advise you all why it is very urgent and important to get your house in order. 2 Kings 20:1: In those days was Hezekiah sick unto death. And the prophet Isaiah the son of Amoz came to him, and said unto him, Thus saith the LORD, Set thine house in order; for thou shalt die, and not live. Jesus our King and Savior is coming soon no one knows the time or the hour but He is coming so we must be ready with our house in order, meaning we must get rid of everything that is holding us from our Lord everything that lead us to sin and everything that ties us to evil. We need to let our Lord cleanse us of all things that keeps us from being pure and spotless. Our body is the temple that houses the spirit of the living and true God and God is Holy so our body should also be holy.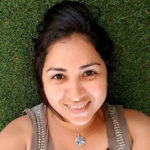 3/15/18 Marcella Swasey, First Nazarene Church Intercessory Team, Belize City.
Your WALK is important.
The flesh (the unruly part of humans) enjoys the spotlight, however, scripture says that this lifestyle only leads to death and there is no kingdom inheritance for such behavior. Ephesians 5:16-21
Friends, we have a choice. The next best choice is to allow the Holy Spirit (our compass/our true guide) to lead us along the right path. With Him in the lead, will allow you to produce the good behaviors and attitudes (spiritual fruits) that you would not be able to if you walk by the flesh.
Remember, as children of God, citizens of heaven, we are registered as being a part of the new creation. Old things (lust of the flesh, jealousy, rage, bitterness) does not 'fit' on us anymore- we don't 'wear' those type of clothing anymore- those are uncomfortable for the new creation. The new creation (those lead by the Spirit) wears Love, Joy, Patience, Patience and Self-control.
The good new is we have a Gardener! God prunes and cleans those he loves. John 15:1-3 says. Jesus is the Vine (our source),we are the branches and he cuts every branch that does not bear fruit while every branch that does wear fruit he prunes it so it bears even more! We give Jesus our 'junk' and he transform us into a treasure box! Wow- what a glorious exchange. It gets even better as scripture says that those fruit you bear you will increase even more!
I want to encourage you put the word of God to the test. If you allow yourself to be led by the Spirit only, you will see major results in your life/walk.
Friends, you are the new creation that the scripture talks about and you have a Glorious inheritance in Christ.
Make the switch today! Choose wisely!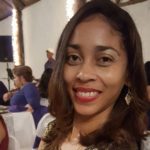 10/5/17. Vanessa Peyrefitte, Divine Ministries, Belize City. Shift achieved in intercession! The word of the Lord for the government: I will listen to the cries of the people. It is time to clean up shop. It is time to put things right. Pray for mercy that these people bend. Some will and some won't. The cup of corruption is too great; better must come! Change must come! It comes with repentance. The members directed prayer for people to walk in the fear the Lord; to have humility and repentant heart. Evil assignment sent against our government is waiting to alight. They prayed against it to be null and void. Unity and truth to prevail.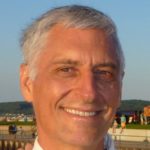 9/10/17. George Ferrar, BPN Director, Caye Caulker. In prophetic ministry we need to learn how to separate soul from spirit. "For the word of God is living and active. Sharper than any double-edged sword, it penetrates even to the dividing of soul and spirit, joints and marrow. It judges the thoughts and attitudes of the heart" (Heb. 4:12, NIV).
The word of God divides soul and spirit. The soul consists of "the thoughts and attitudes of the heart" which the word of God judges. We must let the word of God judge our own thoughts and feelings before we deliver the word of God to others. And we must separate our own thoughts and feelings from our spirit, so our spirit can receive more clearly from God's Spirit.
According to Thayer's Lexicon, our spirit (pneuma) is what is capable of "perceiving and grasping divine and eternal things, and upon which the Spirit of God exerts its influence." Our spirit can unite with the Holy Spirit in us to learn what the Spirit knows. "The Spirit searches all things, even the deep things of God. For who among men knows the thoughts of a man except the man's spirit within him. In the same way no one know the thoughts of God except the Spirit of God" (1 Cor. 2:10-11).
The Spirit of God knows all things, including the thoughts of God and the thoughts of men. Through the Spirit we too can know the thoughts of God and the thoughts of men. Mistakes happen when we pay more attention to the thoughts of men, and try to be man-pleasers to the recipient of our prophetic ministry. More mistakes happen when we let our own "thoughts and attitudes of the heart" get in the way. God may be sharing with us His thoughts about the recipient's thoughts. But if we have our own strong feelings and thoughts, we won't hear God's "still small voice" very well.
So let's apply the living word of God to our own lives before we prophesy to anyone. Let's separate our own thoughts and feelings from our spirits, and put off the old self. Let's open our spirits to the filling of the Holy Spirit. His thoughts are higher than our thoughts, and His ways than our ways. Then we will better communicate His thoughts and ways to others.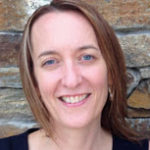 August 22, 2017. Katie Barker, Elijah List contributor, Tweed Coast, Australia.
I heard a heavenly sound in the spirit. It was a heavenly crescendo! The sound was increasing in volume and beat and was building and escalating. This heavenly sound carried excitement, purpose and intensity. The Lord was showing me the sound of the building and acceleration that is occurring in the spirit realm. There is an excitement and an expectation for what lies ahead. Many people of God are going to experience a crescendo in the coming months which will lead to a release into the next step the Lord has for them. Many will see the Lord do abundantly more than they could ask, think or imagine as they allow His power to work in and through them.
The Lord also showed me a vision of huge golden puzzle pieces. I could see many pieces had already clicked into place and these pieces, positioned together in perfect alignment, had formed a golden path of divine connections. The people of God were walking on this golden path. Their steps were ordered by the Lord and He was working all things together for their good. The people of God couldn't see very far ahead but they had faith in God and knew He was faithful to bring the promises that He had given them to pass. The heavenly sound was the key that unlocked doors positioned on the golden path. These doors represented the new season and the next level the people of God were going to step into in their destiny.
There is a heavenly crescendo building in the spirit and at the perfect time, the door(s) to release you into the next level of your destiny will appear. It may be in a way you don't expect so you will need to be open to the leading of the Holy Spirit. It will also be necessary to use discernment and to pray into doors that open as not every open door is from the Lord. It will be a time of great expansion and rapid advancement. Get ready for an exciting ride in the coming months as the last strategic, golden puzzle pieces come into place for the release into the new season of your destiny.
July 26, 2017. Dawn Hill,

Elijah List contributor, VA.
The Church has created usual and acceptable ways to conduct things, and God is looking to change it completely. A paradigm shift coming is not only full of glory and intimacy, but it brings with it a call to holiness and consecration. The Body of Christ is called to die to our agenda and our ways so as to embrace His Kingdom.
There are loose ends in the family of God, unresolved issues in our hearts and emotions full of compromise, apostasy, and lawlessness, involving matters already settled by the truth of His Word. Changing the way we do things and stepping into this holy paradigm shift involves dealing with the issues of our time and eliminating the gray areas, which in truth, do not exist. It is time to position ourselves for the shift. It is a shift intended for the entire Body, a unified movement and not a dismemberment, and it requires the Body submitting to the Head for instruction and direction.
The fear of the Lord will be relevant to the Church once again. Jesus is leading us back to the truth of His Word and revelation of His holy nature. I encourage you to give God your "yes," and to yield to this holy paradigm shift that is upon us. Saints, let us get our affairs in order as one Body with one mind—the mind of Christ. Let's get in position to usher in the next great move of God. The shift is upon us!
June 2, 2017.

Doug Addison

, Elijah List contributor. 
Jesus was resurrected from the dead on Passover and on Pentecost, 50 days later, the promise and power of the Holy Spirit came upon the early Church at Pentecost (Acts 2).
Pentecost also signifies the wheat harvest in Israel and the celebration of God giving the Torah to Moses on Mount Sinai. During Pentecost, we will begin to reap what we have sown (wheat harvest) and God will give us words as He did for the Israelites when giving the Torah.
I had an encounter with the Lord on Pentecost Day. The Lord said, "It is Pentecost and I am releasing revelation and power to My people who have suffered. For the next seven weeks, new joy is going to come and replace your suffering (from now through July 19). This is the time of the harvest in Israel. In the same way, you are going to reap a harvest for things you have sown in past seasons. At the end of seven weeks, you will look back and say, 'I am in a new place.' I am going to move in unusual ways and through circumstances that you might not understand at first. But stand on this word that I'm giving right now. In seven weeks, things are going to look different and new joy is going to overcome you."
As the Lord spoke this, I was shown a new gate beginning to open in the spiritual realm. The name on the gate is "Joy."
Over the next seven weeks, there is an open Heaven for revelation and the release of the God's power. You can expect to receive repayment for the attacks of the enemy. God is now breaking the clouds of darkness and bringing people out of the wilderness. We are now entering into a new season of joy and God's light is going to shine on you in a new way.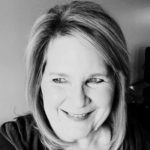 May 17, 2017. Cindy McGill, Elijah List contributor, Salt Lake City UT. The Millennials are leaving church—or not attending altogether. According to Pew Research, statistics find "35% of adult Millennials (Americans born between 1981 and 1996) are religiously unaffiliated. Far more Millennials say they have no religious affiliation compared with those who identify as evangelical Protestants." The current church structure doesn't relate to them.
Here are some comments I've heard regarding their perception of Church:
"Nobody is LISTENING to us. It would benefit us if we learn to listen to hear instead of listening to respond.

"Those who live in different lifestyles are shamed instead of loved. God always looks on the heart of a person and it's His kindness shown that leads people to change. The Church blames our culture instead of taking the time to understand why they do and think like they do.

"We want to be mentored not preached at (we are desperate for genuine community, not social clubs). We want to be valued and free to express our creativity. We want to discuss issues that pertain to our culture and how to live life. (Photo via Pexels)

"We hear you talking about us because we are not like you. We don't fit in. Give us freedom to encounter God ourselves."
We have the world searching for identity, for love that is free of condemnation and judgment, and for purpose and community where real questions are met with real answers. To reach this searching world, God is rebuilding His Church to reflect His true identity—as a loving Father. Jesus said in John 13:35, "By this shall all men know that you are My disciples, if you have love for one another."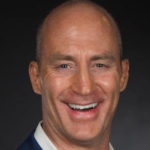 April 5, 2017. Robert Hotchkin, Elijah List contributor, Maricopa AZ. Do you want to be one of God's "Storm Silencers" and see a company of similar empowered Believers arise to stop storms? Then let's pray and agree that:
1. God is releasing a fresh wind from Heaven that will bring waves of divine power to the Church.
2. The dominion authority that dwells within every Believer will be stirred and awakened.
3. We will allow the Lord to mentor us all in walking in the Truth of Jesus, the Heart of the Father, and the power of the Holy Spirit.
4. His people will be dominion stewards and agents of impact in the earth – affecting every city, nation, sphere of influence and atmosphere with the fullness of His goodness and the certainty of His truth.
5. A company of "Storm Silencers" shall arise who are willing to stand against the storms, speaking to them (as Jesus has shown us in Mark 4:35-41) until they bow and obey.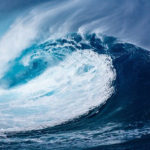 Mar. 15, 2017. God has given a truly awesome prophetic word for Belize to Jacob Biswell, a prophetic voice recognized by ElijahList. This word is circulating around Belize and getting many "yeses" in the Holy Spirit. It confirms what many prophetic people around the world are saying. God is now surrounding Belize with divine protection, and bringing many streams of the Spirit to converge here.
God will soon pour His glory over Belize in a way that will overflow to Central and South America. Wave after wave will uproot corruption, release anointing and righteousness, and reveal hidden royalty and riches. Gemstones will be discovered. Poverty in Belize will diminish. Witchcraft and religious strongholds will be turned upside down. An army of millenials will arise with a holy roar. They will do new works with such power that previous generations won't be able to stop them, but instead will support them with wisdom and finances. Nations will come and witness God's great presence in Belize and take His presence around the world. Read more…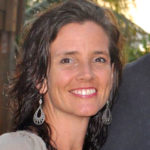 Feb. 22, 2017. Lisa Gotz, Machaca Outreach Center 24/7 Prayer, Toledo District. 2017 is a year of Jubilee, a year of restoration. We can expect great grace for the restoration of broken families, broken churches and a broken economy. We must see to it that no one misses this grace of God. The enemy knows that God will move in great and powerful ways, and so the enemy is frantically trying to hold people down in doubt and discouragement in their brokenness. But God is beginning to call the dry bones to arise and come together. As they do so, demonic giants are beginning to fall, and the enemy is freaking out as he sees this happening. He is trying to get people to agree with him and accept their brokenness instead of rising up together. Unfortunately, many intercessors are so used to fighting and losing that they see what the enemy is doing instead of what God is doing. Instead, we must fix our eyes on Jesus and His promises.
For warring angels are now positioned at the four corners of our nation and surrounding our shorelines. Heaven is opening above Belize. The outpouring will start in the South—with Punta Gorda prominent as a City of Hope—and then flow over the whole nation. Many are prophesying that multitudes will come from afar to witness what God is doing. A giant arrow in heaven is blinking like an illuminated traffic sign, pointing down to Belize. Healing, signs and wonders will abound. Some will try to attribute them to the witchcraft they've been used to for so long. But those who truly seek God will recognize the new things He is doing. They will find His Father's Heart and His wonderful ways of working all things to the good for those who love Him. We must stay close to Him through it all and not miss this grace. Dry bones will live, gain sinews and flesh and breath, and stand tall to give glory to God. If we keep giving the glory to Him for what He's doing, we will not fall, but keep on moving with this great move of God.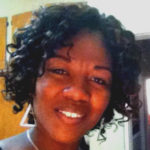 Jan. 10, 2017. Abigail Hoare, The Vine Ministries, Belize City. There is a dramatic shift in the Holy Spirit releasing a greater level of healing both physical and emotional. In order to participate fully in this shift we need to keep our hearts pure. We need to come before God every day to "cut ourselves" open. That means letting Him examine our hearts for any sin He might show, and letting Him relieve us of any burden we may be carrying. God does not want us to be anxious about anything. We must take time to be still and know that He is God, and to know that we are seated with Him in the heavenly places. With that assurance we can arise and walk in victory on the earth. And we can release to others the forgiveness, healing and grace that God has given us in our quiet times with Him.
In our churches and fellowships also we need to take that quiet time with God, in order to discern the body and judge ourselves rightly, that we may not be judged. We need not be anxious about our position in the Kingdom of God, even if we have received prophetic words about a promotion. God will promote us in His time without us striving for it. Some of us are yearning for more specific prophetic words. But if God showed us something more specific, we would become anxious about our own images of how we think the prophetic words should be fulfilled. Then we might miss the way God wants to do it. Better to follow the Lord daily instead of following our own images. We will not miss anything that He has planned for us if we stay close to Him. 
12/27/16. Elijah List, Albany, Oregon, USA. Donald Trump's rise to the US presidency surprised most, but not those who track current prophetic words. Against all conventional wisdom and most polls, prophetic people agreed by consensus that Trump would win the election. This "yuge" shift in the natural signals a major shift in the spiritual. Where is this shift going? Here's a condensed version of Elijah List prophetic words that the Spirit is saying to the churches for 2017 and beyond:
-Donald Trump's win represents a wrecking ball to clear the way for new works.
-Forgiveness must uproot old bitter roots so that they do not grow up to defile many.
-We must align with people who are like-minded & one in spirit and purpose.
-God will release long blocked-up living waters that will nourish what He plants.
-Expect harvests of righteousness from well-aligned relationships to ripen quickly.
-People living in darkness will see a greater light to bring forth greater works.
-So make room for new relationships, new upgrades, and new works in your life.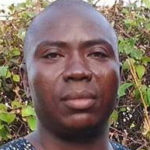 10/16/16. Pastor Paul Ajaero, Redeemed Christian Church, Belize City. As a Christian, where is your first love? Is it still intact or have you left it for the theology of relativism? Is the end justifying the means of your livelihood? Your Church is swelling up in attendance after you compromised the faith. Those who you could not tolerate on God's altar are those that are frequently invited. Those singers that you could never allow near God's sanctuary are those who now frequently "minister" in songs to your congregation. Where is your first love? The Master in Revelation 2:5 is saying:
"Remember therefore from whence thou art fallen, and repent, and do the first works; or else I will come unto thee quickly, and will remove they candlestick out of his place, except thou repent."
In the past, Christians didn't walk in the counsel of the ungodly. They didn't stand where sinners stood, and they didn't sit at the forum of the scornful (Psalms 1:1). Nowadays, Christians promote and applaud jesting and ungodly jokes. We seem to have forgotten that not only doers will be punished but also those who love the doers. Romans 1:28, 32 says:
"…Who knowing the judgment of God, that they which commit such things are worthy of death, not only do the same, but have pleasure in them that do them."
Beloved, we should never allow our love for Christ go cold. Let us go back to our first love and be ready to suffer fleshy loss so that we can ultimately win Christ.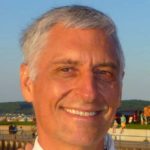 9/20/16. George Ferrar, BPN Director, Caye Caulker. After reading in Scripture about Joseph's coat of many colors, I dreamed I was in a big fabric store and chose a gray cloth instead of other more showy selections. That gray cloth was made for multiple purposes while the other fabrics had limited use. I believe that gray cloth was the mantle of humility. It fits all sizes and all occasions. Humility will allow you to enter into any of God's purposes.
"God opposes the proud, but gives grace to the humble" (1 Pet. 5:5). The coat of many colors can induce pride in the wearer and envy in the beholder, as it did with Joseph's brothers. If we gain favor from our Father, as Joseph did from his, we should not show off our favor but rather cloak it with the mantle of humility. Then we will gain more favor from God and from man.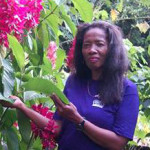 8/13/16. Cecilia Gillette, Leader of End Times Handmaidens all-night Friday prayer, Belmopan. It's time for an urgent call for more intercession. A time for the kingly aspect of Jesus as well as the priestly and prophetic. A time for knowing His heart and making declarations from His heart so we can loose on earth what is loosed in heaven. A time for unity in prayer because we lack both unity and prayer.
For when we find a little unity we hold on to that group and look down on the other parts of His body. We instead need to declare honor to other parts of the body and healing where there are divisions. We must see things from His kingdom or kingly perspective. The kingly sees the whole body of Christ as well as the individual parts.
The kingly also sees heaven as well as earth. Worship connects us to heaven. It releases action from heaven that we can't do ourselves, action that we can only declare in faith. When we worship, God shows us what He wants to do, and we can just declare His word on it. But we need to keep standing on His word. It will succeed no matter what the world systems do. Then we will be witnesses to the world, because no matter what the world does, Jesus is still good news. He works all things to the good for those who love Him. All things include all that concerns us individually, in our families, in our churches, and in the nation. The answer we need is not a plan or a program but a Person. Let Jesus be King of all.
6/27/16. Devotion by Gbile Akanni, Nigerian speaker at June 16-18 pastors' conference in Belmopan.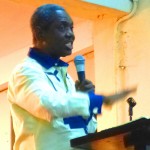 "Lazarus is dead and I am glad for Your sake that I was not there …" If He was there, there would have been healing but no revival! It would have been a normal routine of ministry. If He had been there, Lazarus would not have died. He wouldn't have brought glory to Jesus! No one would have come specifically to see Lazarus and "the whole world wouldn't have gone after Jesus", in the language of the Pharisees.
There is a way a man can live, serve God and die, without seeing revival in his own days. His knowledge of Christ's power remains potential but not dynamic. He believes, but there is nothing more to it than mental calculation. His faith is somewhat active but largely dormant! There is no opportunity to experience the valley of dry bones. The rattling of bones; the coming together of bones to become an army!
Our hearts rather seek the easier option. We prefer what we can conceive, see or even handle by ourselves, not knowing the power of God! A divine intervention from heaven in the affairs of men usually defies all human wisdom and calculation. It usually silences all human programmes and projections. This is what He has come to do. It is never too late for Him to act. There is no stage of death and decay that He cannot reverse and revamp. This is purely His own work. We are just to believe Him to act.
You need to change your mentality. He is not coming to do what any other man or good planners can do. Revival is not what a man can organize. We can only cry and agonize till He comes to do the impossible. It is a rare privilege to see God move swiftly into action changing a death situation unto a vibrant freshness of life.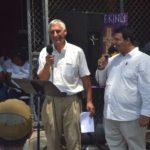 5/28/16. George Ferrar, Secretary of the National Evangelical Association of Belize, at the Guatemala border prayer meeting between NEAB and the evangelical associations of Peten, Guatemala. Proverbs 17:17 says, "A friend loves at all times, and a brother is born for adversity." In times of adversity between our countries, I want a few friends in Guatemala who will love us and pray for us through difficult times. I want to be that kind of friend to these pastors and leaders in Peten. They have shown they want to be that kind of friend to us.
Harmony is more important to God than numbers. Jesus said, "If two of you on earth agree about anything you ask for, it will be done for you by my Father in heaven." The word "agree" in Greek means to harmonize. Harmony comes from two or more different instruments, playing different notes, which sound good together. In Peten in March of this year, when I met Pastor Victor Garcia and Pastor Augusto Ligorria, there was a good sound when we were together. Last week when twelve of us met, six from Belize and six from Peten, there was a good sound together. It was a sound that pleased God. It was harmony. If two of us agree in harmony about anything we ask for, it will be done for us by our Father in heaven.
In a sense, there are just two of us here. Belizean Christians, who are learning to be one, and Peten Christians, who are also learning to be one. We are here to harmonize together, so that the two will become one. And our Father in heaven will answer anything that we ask for. We are asking for peace, goodwill, understanding and right relationships between our nations, and we believe our Father will be pleased to grant what we ask.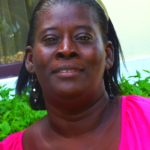 4/8/16. Felipa Apolonio, Teacher & Evangelist. On being a Christian in the Garinagu culture: Almost every ethnic group has traditional and cultural practices that are contrary to my beliefs as a Follower of Christ. I will never attend any of those functions because of my belief in God. There are many spirits in this world and I am sure the only Spirit with all the power that can defeat these spirits is the Holy Spirit. Christians in this nation who fear God will need to let go of anything in their culture that opposes God. They will need to renounce all the spirits that they place ahead of the Almighty.
Deuteronomy 18:9-14 says, "When you enter the land which the Lord your God gives you, you shall not learn to imitate the detestable things of those nations. There shall not be found among you anyone who makes his son or his daughter pass through the fire, one who uses divination, one who practices witchcraft, or one who interprets omens, or a sorcerer, or one who casts a spell, or a medium, or a spiritist, or one who calls up the dead. For whoever does these things is detestable to the Lord; and because of these detestable things the Lord your God will drive them out before you. You shall be blameless before the Lord your God. For those nations, which you shall dispossess, listen to those who practice witchcraft and to diviners, but as for you, the Lord your God has not allowed you to do so."
When I realized how this applied to my experience of the practice of witchcraft in the Garinagu culture, I knew I had to take a stand based on my convictions, especially about the spiritual part. Though some priests think there is nothing wrong with that practice, I have to fall back on the word of God. I am sure that I am not anti-Garinagu, I am just passionate about my relationship with the Lord. There are Christians who assume that just because I am Garinagu that my practice of the gifts of the Holy Spirit is witchcraft. But I use the Bible as my guide, and I share biblical truths to win souls for the Kingdom of God. I know the devil hates that, and the feeling is mutual. I love Jesus, and He knows I truly belong to Him. So do Christians of all cultures, as we saw when the church began at Pentecost, where there were gathered people from many nations and cultures.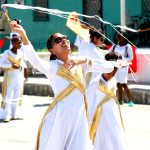 2/28/16. Vanessa Vellos, Buttonwood Bay Intercessory Group. In March of 2015 the Lord gave us a vision of a praise troop dancing in the streets followed by intercessors interceding through the streets of Belize. Also, there was an instruction that evangelism needs to be happening as the march is going forth. The Lord impressed upon us that this needs to happen in every single district and that when we have completed the vision "something major to happen" in the land. Other words received about the march is that it would break up the fallow ground and change the spiritual atmosphere. 
There is a trumpet sounding in the Earth… let the sons and daughters of the King arise, take there place and raise the standard "Jesus" in the land. It is time for us to take back our nation. (Matthew 11:12). We have visited the following districts so far: Belize, Orange Walk, Corozal and Stann Creek. The next leg of the journey for our Halal Intercessory March is Cayo District on March 19th. If you are interested in being a part of this event please contact 610-2124.
1/15/16. National Evangelical Association of Belize leaders. Vision is empowered by values. Our vision is "to bring the Body of Christ together for maximum impact of the Kingdom of God in Belize." What values will keep us on track to achieve this vision? They can be expressed in the acronym PATHWAY:
Prayer—keeps us humbly dependent on God with whom all things are possible (2 Chron. 7:14).
Appreciation—for one another grows as we fellowship in the Holy Spirit (Php. 2:1-4)
Teamwork—becomes effective as we serve God's purposes as equals together (1 Cor. 12:4-7).
Harmony—strengthens us as we let God weave together our commitments to Him, family, church, work, nation and world (Eph. 4:15-16).
Wise warfare—succeeds as we coordinate together what God has given to each of us (Prov. 24:6).
Active faith—overcomes the world as we keep faithful to our words before God (James 5:12; 2:22).
Youth ownership—arises as the next generation builds on these values (Ps. 78:2-7).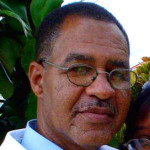 12/24/15. Pastor Lance Lewis, President of the National Evangelical Association of Belize. "The best present for Christmas "—John 1:1-11. By now you may have received your gift or gifts for Christmas. Was it what you were expecting? Were you elated or deflated? What would you consider to be the best gift for Christmas? We present Christ before Christmas.
Before Christmas was ever celebrated Christ was there (John 1:1-4). He is from the beginning. His life was the light of men. No darkness can overpower it! Be a witness like John and let your light shine before men that they may see your good work and glorify your Father in heaven. Let your light shine this Christmas!
You may be attending church but still do not know him as Lord and Saviour. Will you receive Him (John 1:14)? Today many have no place for Christ in their hearts, He is a stranger. Today confess your sins to Him and receive Him into your life. He can change your life forever and give you a gift that is the best gift you will ever receive. It is not a gift for time alone, but for eternity.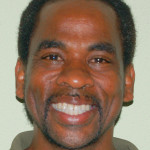 11/16/15. Ernest Betson, Pastor of Unity and St. Andrew's Presbyterian Church, Belize City. God has been highlighting 1 Cor. 15:58. "Therefore, my dear brothers, stand firm. Let nothing move you. Always give yourselves fully to the work of the Lord, because you know that your labor in the Lord is not in vain." The message is: resist passivity, lead courageously, accept responsibility, invest eternally. Many in the body of Christ are becoming passive, discouraged, less responsible and less eternally minded. Despite the hard work they've done, they see things getting worse. But if we don't do our part, things will get even worse. If we don't stand our ground, Satan will occupy it instead.
Recently Ernest moved his young men's prayer group to Lighthouse Park when he found their usual meeting-place locked. As they engaged in worship, some men nearby opened the trunk of their car. They started playing their music loud and hard, and smoking weed. Ernest's prayer warriors wanted to leave. But Ernest spoke from 1 Cor. 15:58 and insisted on standing their ground, and. Then the men with the loud music asked Ernest how low he wanted them to turn their music down! Later they left, apparently convicted by the Spirit of God. A young stranger arrived. He stayed for the whole hour of prayer. At the end he admitted that he had gotten passive and discouraged in his faith. He had just told God that he needed someone to talk to about it, when he happened on Lighthouse Park, and found Ernest's prayer group there. Now he's reconnecting to the body of Christ!
So stand your ground. "Let nothing move you." When things get dark, the world needs your light all the more. Keep your lighthouse shining, or Satan will occupy it and spread more darkness and music from hell. Resist passivity, lead courageously, accept responsibility, invest eternally. The more you invest, the more your reward.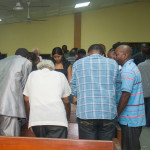 10/23/15. Belize Mobilization of Christian Missions, 30 Days of Prayer gatherings, Belize City. Prayers so far have covered need for alertness and discernment for God's will amidst competing voices, a recall from disconnectedness/Body, and different Scriptures, among other things.
Here was one of the Scriptures & reflections, prayers from the 30-day time:
Rev 3:7-8; John 10:9  This church mentioned in Revelation had little strength but had kept God's Word and not denied Christ's name. And God KNEW the condition of the church: it was not hidden from Him – He knew their weakness/lack of strength. However, from John 10 came the promise that through Christ, we get all supply – pasture.
Likewise, in encouraging the believers in prayer, for all those feeling faint/weak/not strong or powerful, God knows the state of each one, and yet through Him we can receive strength, open doors, pasture and stand strong, unflinching in the face of opposition. In our frustration, in our weakness, it does not mean that God will not come through and open or shut the right door. One thing pointed out about the testimony of this 'weak' church – that because of their stand, it could be written about in the Word of God and now, today that has served to be of encouragement and strength to other believers so many generations later. Imagine if they had not stood firm despite their little strength! The LORD is our supply, our pasture, our strength.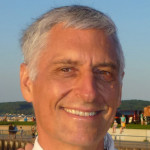 8/18/15. George Ferrar, BPN Director, Caye Caulker. A plague of Sargassum seaweed is hitting Belizean shores. It is raising a odor which is driving tourists away. This sickly brown algae normally drifts in from the Sargasso Sea for one month at a time. But now it has been accumulating for more than nine months. It is crowding the shores and stretching out to the piers.
As I prayed, I saw that this is the condition of many carnal Christians in Belize. Too many are rootless and adrift. They are tossed back and forth by the waves. They are blown here and there by every wind of teaching and by the cunning and craftiness of men (Eph. 4:14). They accumulate in churches but remain spectators. They never get far beyond the entrances or "shores". They are pushed together by waves and chafe at each other with constant infighting. They grind at each other till they turn into dead mush, emitting a pervasive odor which drives away those who need God.
But there are Christians who refuse to get enmeshed in spectator Christianity. They have pressed beyond the drifting waves and the shifting sands. They have found good soil on which to "grow up to Him who is the head, even Christ" (Eph. 4:15). Still, they are grieved by the smell of death blowing in from the entrances.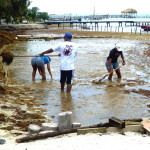 There is a remedy. Some beachfront owners are extending their territory further out to sea. They are building seawalls that the seaweed won't cling to as it drifts into untended pockets of the shore. They are expanding their piers to welcome incoming guests. They are transplanting healthy plants onto their extended territory and giving them room to grow. And they are raking up any seaweed that collects to use as fertilizer for the healthy plants.The healthy plants stand out all the more when compared to the dead weeds at their bases.
In the same way, churches gain strength when they contrast death with growth, carnality with maturity, spectators with activators, and infighting with outreach. The clearer the contrast, and the sharper they draw the line, the less room there will be for carnal Christianity.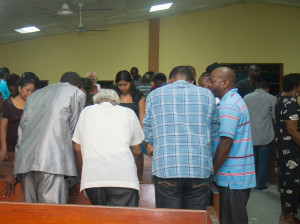 8/9/15. Belize Mobilization of Christian Missions, 30 Days of Prayer gatherings, Belize City. During the prayer gatherings one thing that has clearly surfaced is a re-enforcing of the fact that any area which the Church backs out/steps away from, then the cults, witchcraft, violence and disorder gain ground for things to spiral out of control, farther away to extremes of evil. And so the encouragement to the Body of Christ is to stick with it: to keep being faithful and fruitful where planted, regardless of what circumstances look like, to keep praying for each other, and to continue to keep our hearts open and attentive to God's strategy for intervention, in the midst of the melee.
The world and the enemy would like the Church to buy the lie that our presence is not having any effect: that we are a non-force. But though improvement is necessary, yet the salt is evident, as any withdrawing of it also shows consequences. So may the Lord strengthen all His people to keep focused and receive His pruning to expand and be even more fruitful!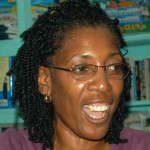 7/26/15. Yolanda Martinez, Buttonwood Bay intercessory group, Belize City. Yolanda shared what she has observed of the increase of conflict in the Church: The enemy keeps stirring up strife in the body of Christ. Infighting, quarrels, gossip and slander are turning Christians against one another. That is the world's way of reacting to conflict. It is the broad way that leads to destruction. It's time to get back to the basics—repentance & forgiveness. We came to Christ through repentance, and received forgiveness. He commanded us to forgive others in the same way. "Forgive us our trespasses as we forgive those who trespass against us." This is basic to life in the Body of Christ. No relationship can last without repentance & forgiveness—neither our relationship with Him or our relationship with anyone else. Our leaders must lead in repentance & forgiveness. How else will the members of the Body learn?
Without repentance and forgiveness the Body falls apart. Leaders try to hold members together through control and manipulation. Members resist such control and stop listening to leaders—even when the leaders speak what is right. Members even stop talking with each other. Body life suffers. It's simpler to say "I'm sorry." Or, "please tell me if I have wronged you, and forgive me." Or "what you did hurt me. Did I hurt you? How can we make this right?" Does your brother or sister have anything against you? "First go and be reconciled" (Mt.5:24). Then you'll be back in the good graces of God. Isn't that what we really long for?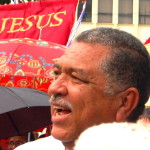 7/8/15. Pastor Howell Longsworth of Eagles Nest Church, President of BAEC. God wants His people to pray for His guidance in the way our leaders rule this nation. We are asking all pastors to get involved and seek unity in prayer over the challenges we face in our nation. For every neighborhood and district, we can seek God together for the strongholds we must break. We can conduct spiritual mapping and identify specific sites such as bars and crack houses to pray over. It is important for spiritual leaders to engage in identificational repentance for any cooperation with the spirits over these strongholds.
In Guatemala, for instance, a group of evangelical churches went out to do this like an army with the Bible and anointing oil. They anointed the doors of every stronghold of evil, and those places closed down. We can take this kind of action with leaders who represent God's people in their area. Then we will have the authority to take back that ground from the enemy and occupy it, so that the spirits which depart will not bring back more spirits. If we do this in unity in a biblical and humble way, as 2 Chron. 7:14 commands, we can have faith that God will give us success.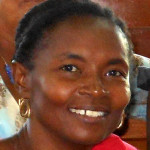 6/20/15. Norma Hynes, leader of The United Prophetic Intercessory Team, Hattieville. Norma shared with me what God had put on her heart for Caye Caulker at this time. We agreed on the following: God is now highlighting Caye Caulker. We must seek His solutions to unrest following the brutal police murder of Hilbert Sotz, 18, here. The new police force has committed to more accessibility and accountablity, and better community relations. But the police force faces strongholds that are a long time in the making. Witchcraft and lawlessness all around this island are empowering spirits of rage and defiance. These spirits make police work all the more dangerous and stressful. We must pray to let God arise among us. Christians have tried to cast out these evil spirits. But when the house the spirits left is empty, they can bring back seven worse spirits (Mt. 12:43-45).
Now the spirit of murder has entered in. The Jezebel spirit wants to empower more murder (1 Kings 19:1-2; 21:6-16). When police lack accountability, they will try to get away with immorality, brutality, and murder. To effectively counter these spirits, God's people need to take away the ground that they have gained in our own lives. Christians must repent of any witchcraft, immorality, lawlessness, rage, defiance, and murder hidden in our own hearts. Because any hidden unrepentant sin will eventually break out. The churches must also come together in prayer for the community. We must seek and agree together on the word of the Lord for Caye Caulker. The police have already called on us publicly to lead the charge. It is time for us to arise with God
God wants to arise here. "Let God arise, let His enemies be scattered" (Ps. 68:1). But God is waiting for His people arise with Him. He wants us to arise and shine, for His light has come. Then a people who have been living in darkness will see a great light (Isa. 9:2). We will experience great healing, salvation, and deliverance. God's enemies will not be able to return when we shine with His light here. Instead, curses will be broken. We will experience transformation. Kings will come to our brightness (Isa. 60:3). Transformation will spread to the nation, and far beyond. A domino effect will cause many to fall on their faces, saying, "God is really among you!" (1 Cor. 14:25). And they too will arise, and will walk in His light.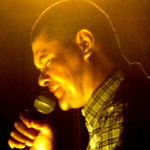 5/26/15 Louis Wade, Director, PLUS-TV, Belmopan. If we look beyond the issue of drug decriminalization in the local scenario, we can see that the issue is much greater than the possession of ten grams of weed. The devil is trying to liberalize a whole host of things around the world, whether drug use or sexual habits or our concept of marriage and family. Satan is pushing agendas which are contrary to God's agenda. The more we give in to Satan's agendas, the harder he will push. God taught us to pray that His kingdom come, and His will be done. What is the kingdom principle here? What is God's will?
God's will is that we see things with a sober mind, not through an altered experience. They call this agenda decriminalization, but it's a play on words. We should call it liberalization—a freeing up and casting off of restraint, an increase in lawlessness.
The liberalizers' arguments follow the same pattern. They are trying to take the church's place and say, "We're doing this out of compassion." They will find a small statistical number of people with aberrant behavior. They will say for the sake of a tiny minority we should liberalize an issue that makes the greater population vulnerable, whether to abortion propaganda or to gay propaganda or to drugs. They will say that chemicals in marijuana have medical benefits. But they will hide the fact that when marijuana is smoked, the chemicals are burned and are no longer beneficial.
The real issue for the church is that addiction is harmful. How do we reduce addiction? When we do, we will reduce the crime that the addiction is connected to. We can be confident that the more we follow God's principles in this, the more the statistics will change and fall in line with God's Word. The statistics will affirm God's principles because He is Lord.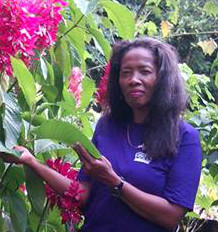 4/9/15 Cecilia Gillette, Leader of End Times Handmaidens all-night Friday prayer, Belmopan. God told the leaders of End Times Handmaidens to praise Him until they shake off all their earthly struggles and everything that holds them down. Then they can enter into higher and higher levels of heaven. In such experiences God has shown Cecilia faces of people to pray for. Then He has released her from her cares for them. Two years ago she had a vision of people in Africa burying their dead, and prayed fervently for them. Then she learned that the Ebola virus had broken out. God has reassured her that as she seeks more of Him in heaven, He will bring more of heaven to earth. Once Cecilia saw two angels with fiery swords guarding their prayer meeting. Another time she saw angels surrounding the building. At still another time she saw hosts of angels jumping up and down in jubilation. She knew that strongholds were falling. The more we worship, the more God releases power to do what we can't do on earth.
It's all about Him. On Good Friday Cecilia was meditating on what Jesus did for us on the cross. At one point she saw every sin in a whirlwind being consumed by Jesus' body. She knelt and thanked Him. Suddenly she saw a vision of Jesus in kingly attire, purple and white. He was as tall as the heavens and releasing lights to the earth. The lights were showing people His ways, which are higher than our ways.
To enter into such experiences with God, Cecilia says we need to grow in sensitivity to the Holy Spirit. The Holy Spirit is like a dove. You cannot manipulate a dove. You cannot train a dove like you can train a pidgeon. You cannot expect the Holy Spirit to follow your plan. For all-night Friday prayer, the End Times Handmaidens have no plan except to open themselves up to the Lord and let Him have His way. They forget about the time. They may arrive at 8 pm too sick and tired to pray, but after ten hours of prayer leave feeling refreshed and empowered to carry His presence wherever they go. One time they opened the door to leave the prayer meeting at 7 am, and God would not let them. They could not even stand. They only had power to do whatever He wanted them to do. That's the only kind of power we should ever want.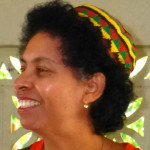 Mar. 31, 2015. Christine Vellos, leader of Buttonwood Bay intercessory group. God is saying many of the same things to the church in Belize this year as He was saying last year. There is not yet enough obedience to what He is saying (see Sept. 29, 2014 entry below). The "cheap grace" teaching that has gained currency has lulled people into a false sense of safety that devalues obedience. God is calling all of us who have not yet obeyed, particularly leaders, to repent and return to our first love. To remove sin from the camp. To drink deeply of His Holy Spirit. To let His Holy Spirit in us clear out all unholiness. divisiveness, idolatry, materialism, and worldly mindsets. To be cleansed by the washing of water with the Word.
Christine's prayer group had a vision of a beautiful and refreshing waterfall. But a serpent was standing over it. She believes it means we will have an abundance of empowering grace. But Satan will tempt us to misuse it, just as he did in the Garden of Eden. There will be a new birth, but the serpent is poised to snatch it away. The church is in labor pains, but God is holding back the new birth till we are ready.
We must make room for this new birth in our lives and leave no room for Satan. God will expand our territory, but we must be careful to plant it with good seed, and watch over it in prayer. As we exalt Him, God will arise, and His enemies will be scattered. The more we do this in unity, the more ground we will take from the enemy. The more we worship in Spirit and in truth, the more His living waters will flow, and the more His new works through us will grow and bear fruit. He has begun these new works in us. Keep believing that He will be faithful to complete them.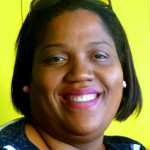 Feb. 4, 2015. Neri Wade, intercessor with Cyrus prayer group, Belize City. God has been showing Neri that 2015 is a year when we will learn better both the benefits and the responsibilities of the firstborn. The firstborn is the eldest son. When Neri's son was old enough, he came to her for explanations of things that were mysteries to him. Once he learned the answers, he could explain them to his brothers and friends. They would listen because he is older and more mature.
In the same way, at age 12 the time came for Jesus to learn directly from the Father, and to pass on what He learned to those who were not firstborn sons of God. This happened after the feast of the Passover when Mary and Joseph could not find Him.
"And He said to them, 'Why is it that you were looking for Me? Did you not know that I had to be in My Father's house?' But they did not understand the statement which He had made to them. And He went down with them and came to Nazareth, and He continued in subjection to them; and His mother treasured all these things in her heart" (Luke 2:49-50).
Mary and Joseph should have discerned that it was time for Jesus "to be in My Father's house" or literally "in the things of My Father." It was time for Him to commune directly with His Father. And it was time to share what He learned with others. "And all who heard Him were amazed at His understanding and His answers" (verse 47). And after that, "Jesus kept increasing in wisdom and stature, and in favor with God and men" (verse 52).
The firstborn are the mature, who have a history of getting wisdom and answers from God. However, many of the mature also have a history of unfulfilled answers. Many leaders and intercessors are used to waiting long for God to do what He said He will do. We are used to rejection from those God calls us to serve. We are used to waiting at closed doors. We are used to favor with God, but not to favor with men.
But Jesus grew "in favor with God and men." We can expect that a winter of waiting with God will end. We can expect it to turn into a spring of new growth in favor with men. But we can get so used to winter that we don't recognize the signs of spring. Especially if they are supernatural signs. We will tend to sit back and rest on our laurels instead of watch for those signs. Younger believers will come to us for answers and we will caution them to wait as we have done. But their hunger for answers is one of the signs of spring!
In fact, we are entering a season and a year of favor with men right now. On the other side of doors that have been closed to us, people are now looking for answers. We are afraid to knock, because we have been rejected so many times. But the Scripture says, "Keep knocking, and the door will be opened to you" (Matt. 7:7). This is a season of open doors, so knock! This is a season of falling Jericho walls, so shout! Every house built on sand is falling. The world's answers to people's problems are failing. The mature, the firstborn, have houses built on His word. It's time to knock on the open doors of falling houses. It's time to invite people into God's house.
Jesus Himself keeps knocking. "I stand at the door and knock; if anyone hears My voice and opens the door, I will come in to him and will dine with him, and he with Me. He who overcomes, I will grant to him to sit down with Me on My throne, as I also overcame and sat down with My Father on His throne" (Rev 3:20-21).
It's the right of the firstborn to sit with the Father on His throne. But it's the responsibility of the firstborn to look out for His younger children. We are our brothers' keepers. We don't want to be elder sons who complain when prodigals come home (Luke 15). We need to get up out of our comfort zone. We need to seek and save the lost. We need to be knocking on doors with Jesus. When we speak His words, they will hear His voice. They will open doors to us. For this is "the favorable year of the Lord" (Luke 4:19).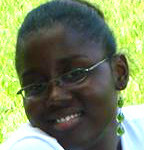 Jan. 24, 2015. Terri Westby, intercessor with 1st Nazarene Church prayer group: God showed us again, as we shared and prayed, that 2015 is the year of the Lord. We are to focus more on Him personally and what He is doing, than on what is happening in the world at this time. For "darkness will cover the earth, and deep darkness the peoples, but the Lord will rise upon you, and His glory will appear upon you. And nations will come to your light" (Isa. 60:2-3). We can empathize with people in darkness without going into the darkness ourselves. As long as we stay in the light, abiding in the Lord, people will be attracted to the light on us, and to the Lord in us. We will need more of the Lord the more we have contact with people in darkness, or else we may be dragged down into the darkness ourselves. We need to be covered in prayer. We need to keep a hedge of protection. We need to stay in the narrow way that leads to life. When we begin to veer from His way, we must turn back to Him and wait on Him till we are fully reconnected.
For "those who wait on the Lord will gain new strength; they will mount up with wings like eagles, they will run and not get tired, they will walk and not become weary" (Isa. 40:31). We will learn four speeds with the Lord: waiting, flying, running, walking. This discipline is simply to recognize and do what He is doing. We will become weary if we are trying to walk when He is giving us grace to run. We will become weary if we are waiting for Him while He is giving us grace to mount up on wings and fly. We will become weary if we are trying to get away from Him while He wants us to be yoked with Him. He says, "Come to Me, all who are weary and burdened, and I will give you rest. Take My yoke upon you and learn from Me, for I am gentle and humble of heart, and you will find rest for your souls. For My yoke is easy, and my burden is light" (Mt. 11:28-30).
In a sense, the burden is the light that causes us to arise and shine. We must keep arising and growing in His light. If we are content to stay where we are and refuse to change, we will be overwhelmed by the growing darkness. When we connect with others who are growing in His light, His light on us will grow. Then more people who are in darkness will be attracted to His light shining upon us. It won't be our glory. It will be the Lord's.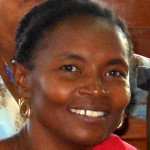 Dec. 13, 2014. Norma Hynes, leader of The United Prophetic Intercessory Team, Hattieville. Here is a prophetic word that we must turn into prayer, so that God will turn it into reality. As the new year approaches God is highlighting our families and His family. The celebration of His Son's birthday is a family time. God is giving grace at this time for the resurrection of marriages. He is bringing children back home, and not just to their mothers. He is calling fathers back home because their wives and children need them. He is building families. We cannot have a strong community or a strong nation without strong families. And our churches and communities and nation need leaders who have proven to be faithful fathers.
Who are our good and faithful servant leaders who have served their homes and ministries well? God will give them more. Who has been seeking His kingdom first? God will add all things to them. As we approach elections for BAEC national leaders, we must pray for God's choices. We must pray for those whom He knows are ready to lead His family. We must pray for family men who meet His qualifications, who manage their own households well. For they will be managing God's household. Unless the Lord builds the house, the builders labor in vain. We don't want our labor to be in vain.
We pray against favoritism and political processes in the church that make for man-picked leaders. We pray that God will override all plans of the flesh and make this a work of the Spirit. We pray for Your power to bring the right people, men and women, into BAEC at this time. We pray that they will not move without the move of Your Holy Spirit. We pray that they will not choose anything but Your choices. We pray that Your Spirit will bring them into agreement with the way Christ builds His church. We pray that You will draw more churches to participate, and each person to do their rightful part. As we do, we believe You will unveil Your plan and purposes for Your new works in the new year. And that through Your faithful ones You will be faithful to complete them. In Jesus' name, amen.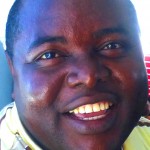 Nov. 8, 2014. Everette Palacio, Pastor of Faith Bible Church & member of San Pedro Alliance of Ministers. It is time to let Christ in us live His life through us. If He is active in us, His fruit will come from us. We must not only speak His words but be His words made flesh. People are watching us: do they know we are Christians by our love? By this they will see we are His disciples and we will make more disciples not just like us, but like Him.
God has been speaking the same thing to me. The point of our meetings is not to have meetings but to learn His Word together and go forth to live His Word. That is why I am calling our new Caye Caulker location Living Word Prayer & Action Center. When we pray we must not only expect divine action and do our parts to fully cooperate with His action. We allow the seven mountains of influence to influence us too much. Now we must carry God's influence to the seven mountains, not just pray about them. God often uses us as the answers to our own prayers!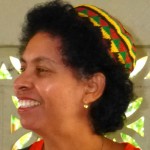 Sept. 29, 2014. Christine Vellos, leader of Buttonwood Bay intercessory group >. From her letter to church leaders in Belize: "…There is an urgent need for the Church to come to REPENTANCE and to lead the entire nation in REPENTANCE if the shield that has been protecting us is to remain in place. The Church needs to be holy and this means that the spirit of Eli which has held it in a firm grip must be removed. This is a non-negotiable.
"We write this to you at this time because we have been watchmen for Belize for the past twenty years…several words were received during prayer that we are humbly submitting for your attention and discernment:
"Pray for unity of mind and purpose. Savagely come against the spirit of division, uproot and burn it out of the land, from the Church; contend that My purposes are established in this meeting".  An intricately designed golden cup then appeared in a vision and the word of the Lord was – "the church leaders need to drink deeply from the cup of My Spirit. Some of them have walked away from their first love".
The second vision was of some church leaders who were hobbling and not at all sure footed. The Lord's words – "They are not walking in peace. Pray against hypocrisy in the Church. This is a time of cleansing and consecration. Pray earnestly into this area".
The third vision was of a man with trees growing in his head. The Lord's words – "These are worldly mindsets that they encourage to grow. They don't believe My word. They believe the world more than they believe My word. There needs to be a time of ministry for the pastors. They are in need of ministry. They have grown weary and are barely holding up their flags. My power does not flow in might in the churches because the head is out of joint. Pray for your church leaders".
"…If we are in touch with what is in His heart, we will hand the tiller of our vessel over to Him and allow Him to mastermind a course correction for the church of Belize that will result in its rising up as the spotless bride of Christ, prepared for the wedding, "lovely as Jerusalem, majestic as troops with banners".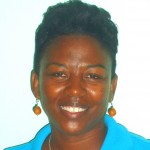 Aug. 31, 2014. Abigail Hoare, Daughters of Zion prayer ministry, Belize City: God is ministering to the group's intercessors personally first. Then He gives them His strategies for reaching the hearts of the troubled women He is bringing to them. He is giving the intercessors prophetic words, which often confirm what these women were already thinking. They realize that they have been hearing from God all along! As the intercessors obey God's strategies—even those that go beyond their comfort zones—they are seeing more results inside and outside their prayer group.
Daughters of Zion leader Karen Canto has also shared that "prodigal daughters" are showing up at their prayer meetings. They don't need elder sisters who look down on them, as the elder brother did to the prodigal son in Luke 15. They need elder sisters who help them to find God's way out of their past, to love who they are in Christ, to get rooted in God's Word, and to use the Word to pray with authority for their future.
When they watch more mature sisters pray that way, they gain great hope for what God can do with them. He is a God of second chances. This is a season of testing, with temptations to give up, but God is saying to persevere with Him, and stay in relationship with those who will encourage you to do so. Leaders of Daughters of Zion have realized that they are there for women like these. And they grow stronger as they help others to grow.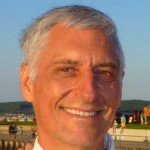 August 8, 2014. George Ferrar, BPN Director, Caye Caulker. At Worship Together in Battlefield Park, Belize City, I had a vision of a flag waving overhead in the night sky. The flag had white edges but was stained with emblems of carnal pride and passions. Then it was washed in the blood of Christ. It came out white and clean and soared even higher. I thought, but that's the white flag of surrender. Then the Lord reminded me of Joshua's encounter with the angel before Jericho. The angel said he was neither for Joshua's army nor his enemies, but was the captain of the Lord's army. Joshua surrendered by falling face down.
Like Joshua, we are to surrender our national identity to the Lord. Because He gives us a new identity, as a holy nation, washed in His blood, a people belonging to God. Our white flag of surrender to Him is higher than any other flag or any allegiance. No matter what the government of Belize does, we will remain a holy nation within this nation. We will follow His gender policy, based on Genesis 1-2. Created as man and woman, we are to be fruitful and multipl
y children within marriage of one man and one woman, becoming one flesh. What God has joined together let no man put asunder. Marriage of one man and one woman reflects Christ and the church. In surrender to Him, we overcome the world.
Once Joshua had surrendered, the Lord gave him a victory strategy for Jericho. After the intercessors at Battlefield Park knelt in surrender to Him, I asked Him for a victory strategy for Belize. What came to mind was how last year, third-party leader Wil Maheia led a group of volunteers to mark off our border with Guatemala. It was a symbolic effort that went no more than six miles. But I had a vision that we could do more here in Battlefield Park. I shared this vision with this night's prayer leader Christine Vellos, and she agreed to it. We stood in a circle as stakes representing the borders of our nation. We declared our solidarity with the many thousands of other Christians in Belize who have publicly taken a stand against the LGBT agenda. We linked arms and stood facing the center and surrendered everything we represent in Belize to the Lord. We declared He had plans to prosper Belize, and not to harm us, plans to give us hope and a future. We committed to praying for the Prime Minister and the government, and not against them. We prayed for God to show the PM and all LGBT proponents that God has a better way for marriage and family. Every other way leads to destruction.
Then we turned to face outward, linking arms again. We declared that our battle is not against flesh and blood, but against spiritual enemies. We declared that we would never surrender to them, but to the Lord Jesus alone. We declared that each of us would stand as a watchman over everything in Belize that God gave us responsibility for. We would keep sounding the alarm whenever we saw anything from the foreign gender policy coming into Belize. And we called on the Lord to alert Belizeans to any illegal activity entering Belize. Even at the lightly guarded border near Chiquibul Forest, we declared that God was on watch and would alert His watchmen to further incursions.
Later we affirmed the God-given, everlasting borders of Israel (Gen. 17:7-9; 28:13), believing God Himself would affirm our borders as we did. For whoever blesses Israel, even in its current struggle with Hamas—which has sworn to destroy it—will be blessed.

June 14, 2014. Dr. Gbile Akanni, Director of Living Seed Peace House, Nigeria. Dr. Gbile came from Nigeria with some powerful words for Belize. His main message: revival begins with the shepherds, not the sheep. The more the leaders grow in God, the more their people will too. The enemy will aim at the leaders to bring the whole church down. God is seeking leaders to equip the saints to build the church up. To leaders Dr. Akanni says, "The destiny of so many sheep is dependent on who you are, and who you are becoming…"
We must look in the mirror and ask, how much am I growing in God? It will be difficult for those we lead to grow further than we do. But we cannot let the enemy use blame to take us out of the game. When he sifts us, Satan holds up the chaff in our face saying, "See how flaky you are." God holds up the wheat. He says, "See what I have produced in you." The more we listen to God, the more we become like Him, and the more those who follow us will follow Him…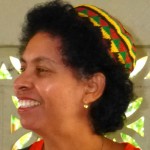 May 30, 2014. Christine Vellos, leader of Buttonwood Bay intercessory group. From visions received in intercession, with interpretations: There were three spirits eating at Belize. First, a 1000 foot bug, engorged with food, represents the performance spirit which is eating at the church. It replaces the Holy Spirit who glorifies God. Are we in church to please God or others? We must cut this bug, this man-pleasing spirit, out of our hearts.
Second, the alligator represents the spirit of greed that wants to swallow our blessings. Our weapon is the knowledge of God which renders the enemy blind and powerless. The enemy can't see us when we put on Christ and, like Him, seek to serve instead of to be served. God will preserve and multiply our blessings as we do.
Third, the vulture eats at the minds of our leaders. The political mindset combines the man-pleasing and greed spirits exposed above. It recognizes people according to the flesh instead of according to the spirit. In Christ our sinful flesh is dead and our spirits are alive. Rom 8:6—"For the mind set on the flesh is death, but the mind set on the Spirit is life and peace." Vultures feed on flesh that is dead and dying. It will become clear to more Belizeans that the political mindset only comes up with solut
ions that feed the vultures of the nation, but the Spirit of truth reveals solutions that build up the whole nation. Pray for the servant-leader mindset to be made manifest to and in our leaders.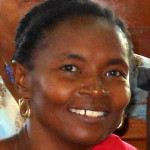 May 17, 2014. Norma Hynes, leader of The United Prophetic Intercessory Team, Hattieville. The church in Belize is an army of many thousands. But like David we need a few dozen mighty men who will pray together and stay together in prayer, watchmen on the wall for the other thousands. It is only through ongoing prayer that the righteous leaders we need will arise to replace unrighteous leaders.
As we prayed the Lord showed us that as church leaders across the nation come together, we need greater and greater measures of the Holy Spirit poured out on them. This must be a move of the Spirit and not just of men. We need leaders who worship Him in the Holy Spirit and in truth. Then the church will be led by true worshippers, who know their Leader, and can lead the rest in paths of righteousness.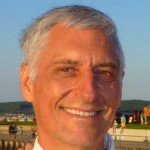 May 9, 2014. George Ferrar, BPN Director, Caye Caulker. Last night at Worship Together in Battlefield Park, Belize City, I had a vision of the body of Christ lying on the ground. It was sleeping. But as we worshiped, the body suddenly awakened feeling invigorating power from the feet up. Its many parts were bound to the ground. Each part had struggled against ropes binding it into a prone position. But now with power running from part to part, each part realized it was connected to other parts. The parts could now easily break or shake off the ropes that bound them and rise as one body like Gulliver.
The former captors of this body backed off to see what he would do. The body took a few steps but began to doze off and sink back down into his habit of sleeping. But our worship released lightnings from heaven to shake him upright, again and again. Finally the lightnings reached into his heart and ignited a furnace that kept him awake. The fire rose to make his face shine. That light began to illuminate the future. He could see that many of the dreams he dreamed while sleeping could now come true. He needed only to stay awake and keep stepping into those dreams as the lightnings, and the light from his face, illuminated them.
Voices surrounded him casting doubts and and accusations against him and his destinies and his God. But as we prayed for the districts of Belize, God reached down from heaven and put a golden crown on his head. The crown was a barrier protecting his mind against the cynical thoughts of men about the districts of Belize, But the crown was open at the top to the thoughts of God. Embedded in the sides of the crown were jewels like the jewels on the high priest's breastpiece (Ex. 28:17-21).
I believe the jewels were the districts and regions of Belize as God intended them. (These districts and regions are now coming together to form a new evangelical leadership for Belize.) The jewels would grow dull and look like mere stones if the man would begin to doze off, or wander, or forget where God was leading him. But the jewels would glow brighter as the man kept his mind on God in heaven, and as he kept walking toward the destinies that the lightnings of God were showing him. This man is the body of Christ united. God wants all of us differing parts to grow up into him, until we reach the full stature of Christ (Eph. 4:13).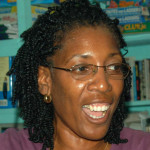 March 2014. Yolanda Martinez, Buttonwood Bay intercessory group: Yolanda is a school & church counselor who is seeing many people with long-term inner pain finally getting free. Instead of reasoning out their deep issues, they are faithing them out. At her church's most recent monthly healing service, the worship team launched into songs of faith which pushed out unbelief. It resulted in multiple dramatic healings and slayings in the Spirit.
Yolanda said we need more of this unreasoning faith to face the increase of wickedness in the schools. Problems with rude and defiant students are escalating so fast that teachers' patience is running out. They are reacting out of their own weariness and stress. Their conflict with the government over their low wages is only a small vent for multiple frustrations with the school system and with their students. Unsaved teachers are trying to categorize student misbehavior in secular ways and seek secular solutions. Yolanda sees an increasing tendency to treat problem students with medication. This would open the door for the enemy to bring even more drugs into schools, in an officially sanctioned way.
There are not earthly solutions. But God is allowing the stress and agitation to bring to the surface deeper issues that only He can heal. Both Yolanda and I are seeing people opening up to God like never before, so He can heal them more deeply than ever before. In response, Christians are setting aside legalistic rules for more loving and relational ways to reach these people, who are getting so desperate for God.
We're surprised at how unbelievers we have known for so long, and secretly given up on, are getting free to become new people in Christ. The enemy hates to see this happen. He is t
rying to press mindsets down on us which say no, that person will never change, "this is just how they stay." He is doing all he can to confirm old negative images we have of people in our lives, to make us write them off with cynicism and disdain.
We prayed for God to help us shake off old images and consider unbelievers as pre-believers. To treat them as the friends they could be. We must see them from a superior reality—from heaven to earth, from the prophetic future to the present, from the eternal to the temporary. People who are tired and weary of old mindsets will welcome this. They will relate to God and to each other in new ways. The church can lead the way in this, as we open up to Him more, as we let Him work on our own issues and free us from besetting sins. Nothing is impossible for Him. We must not only pray for this but live as if it is already happening, because in heaven it already is. And in Christ it is already finished.
Victor is challenging church leaders to be honest with themselves, with God and with each other. To repent daily, to work through conflicts, to forgive and strengthen each other in fellowship. When we do, our congregations will do the same. We all need one another for a greater vision so we can walk together by faith, take ground from the devil and overcome evil with good.

Dec. 7-8, 2013. Jeremiah Asomugha, House of God World Outreach, Katy, Texas.
On Sat.-Sun. Dec. 7-8 African evangelist Jeremiah Asomugha, now based near Houston, held meetings in Belize's capital city Belmopan. Pastor Scott Stirm relates how as a child Jeremiah could barely talk "till a man of God prayed over him and prophesied he would speak to nations." Here is what Scott reports on Jeremiah's meetings:
"Saturday night his message was 'it doesn't make sense, it makes FAITH!' and how most of the times God doesn't make sense to our natural mind, but it does in the Kingdom! Then he began to minister prophetically with word of knowledge, etc. A number of people were healed. Richard Smith simulcast the event on My Refuge Radio, we got reports of people listening by radio that were touched by God or healed also, so that's cool. The second night, his message was from Isa. 60, 'Arise & shine for your light has come and the glory of the Lord has risen upon you'…He would teach, then drop into prophetic ministry, then back to teaching. We felt something SHIFT Sunday night. The Word of the Lord is 'enforce the SHIFT.'"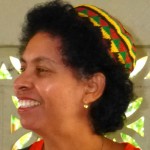 Dec. 1, 2013. Christine Vellos, leader of Buttonwood Bay intercessory group. We can praise God that church leaders around Belize are forming new relationships with one another in a reorganized Evangelical Association. District chapters are forming. A new Task Force is assigned for rapid response to developments in the government's gender policy and related issues. Christine emphasized that we must pray for grace for these leaders to keep in touch and keep building on these vital relationships, not taking them for granted.
Where there are gaps in understanding we must fill them with prayer so that the enemy won't enter in and cause distraction and division, as he has in the past. The body of Christ can no longer tolerate no-shows and broken commitments that cripple the body. We prayed that the Lord would infuse all members of the body with zeal for His house, so that we will fulfill our vital roles in the body. It is not just a duty but a great privilege to participate in the greater vision of what He is doing. If we set our faces to do our respective parts, God will do great things with us and with the churches in Belize as a whole.
Nov. 12, 2013. Ernest Betson, Pastor of Unity Presbyterian Church, leads intercession at Belize City House of Prayer for the mountains of Family and Education—both of which are threatened by the government's gender policy. As we prayed on Nov. 12, Go
d showed us He wants our government leaders to be sons. He is exposing government corruption in order to turn them toward Him and His ways. If they heed His discipline, He will work it to their good and the good of Belize.But discipline unheeded turns to punishment. That is the pattern we see in Romans 1:18-27. Those who do not acknowledge God fall into deeper and deeper immorality. We pray that Belize not fall with them, but establish leaders who learn God's higher ways.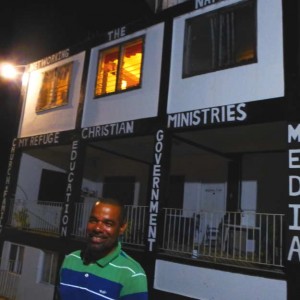 Nov. 1, 2013. Richard Smith of My Refuge Radio and Worship Together
Richard told me he's organizing prayer for Prime Minister Dean Barrow. Our PM was scheduled for back surgery in the US on Wed. Nov. 6. When he returns to Belize, the PM plans to meet with Richard and other evangelical leaders about the government's new pro-LGBT gender policy. God has already shown us some ways we can pray:
Father God, You are the King of kings and the Lord of lords. You have commanded us to pray for all authorities. For You have established them and You want them to know Your good will. We lift up our Prime Minister, Dean Barrow, to You. We ask that You speed his recovery from back surgery. We ask that You also show You are the Healer and You want him to know You personally. We ask that You not only bring his disk into full alignment, but You would bring his life and his authority into alignment. For You have good purposes for him and Belize. He came into power on an anti-corruption platform. Two years ago he told an Evangelical Association gathering that he was staying corruption-free. He also said that he wanted to keep consulting the church, because it was the most influential institution in Belize.
Now, Lord, he needs our counsel and Yours. He is publicly seeking it. Because corruption is now becoming more and more evident in his administration. He must be grieved at this, and You are even more grieved. Show him any area of compromise that he needs to renounce. Show him Your way into Your good graces for him. Help him resist foreign pressures to enact the gender policy. Show him where he has departed from paths of righteousness, as we all have, and show him it takes only one step back to You to make it right. Speak to him directly about Your ways. Show him Your solutions for every problem he faces. Speak to him first, so that when church leaders advise him, they are only confirming what You have already shown him. And allow access only to those church leaders who will speak grace into his life, and not judgment before its time. Show that You are for him and not against him. Heal his back, and let it be only one of many new works that You do in his life. For his sake, for Belizeans' sake, in Jesus' name we pray, amen.

Oct. 28, 2013. Yolanda Martinez of Buttonwood Bay intercessory group, Belize City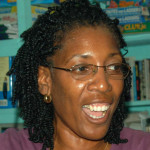 Miracle healing! We were praying for her dad who had a debilitating seizure. Doctors said there was bleeding in his head. They checked again, no bleeding, her dad walked out strong again, and is back home. Glory to God. Yolanda and other intercessors are obeying God in going out for a prayer walk in the West Side Belize City neighborhood. They will make declarations and show Halloween spirits they are unwelcome. Let God arise and His enemies be scattered!

Oct. 26, 2013. Abigail Hoare, Daughters of Zion prayer ministry, Belize City: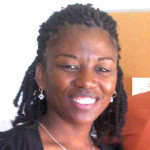 On Sunday Oct. 20 Abigail was invited as a guest at a special women's encounter meeting at Eagle's Nest Church. After a time of spontaneous worship and prayer, she joined two other Spirit-filled believers in prayer for 15+ women to get baptized in the Spirit—and God did it! Abigail is hungry for more encounters which lead to lasting life change. She says God is showing us how to overcome difficulties in relationships that the enemy want to use to bring us down. God can use them to lift us higher!
Insight: This is key in the life of believers. He is showing us how to rise above difficulties as an eagle. To let the storms below drive us up closer to Him. To wait for the wind of the Holy Spirit, then spread our wings and soar. Then He will show us how act with grace and speak with peace into each difficult situation.
Then as intercessors we will be able to pray with authority that others will also overcome. In this season, there is grace for besetting sins we were stuck in to become unstuck. God is showing us more of our identity in Him, as beloved sons and daughters. After the Father told Jesus, "You are My beloved Son, in whom I am well pleased," Jesus' identity was tested by Satan's temptations. But He overcame evil with good.
In the same way our breakthroughs in identity will be tested. God has designed these tests to show us that we are indeed changed. That the things which used to get us down will now drive us closer to Him. He is beginning new works in us, and is faithful to complete them.
Oct. 26, 2013. Norma Hynes, leader of The United Prophetic Intercessory Team, Hattieville: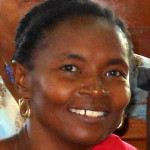 God has been speaking to Norma's team that each of us needs discernment from God on exactly what to say, where to go, what to do, and what our role is in the body of Christ. Too many are trying to fill other Christians' roles and not doing our own part. When we submit to the proper authorities and appreciate one another's respective roles, we greatly strengthen and unify the body.
When we pray together with this kind of unity, God will show us how to release revival, and mobilize us to sustain it. Norma got a taste of this revival in a women's conference held by Elijah Ministries in Hattieville Oct. 19-20, where many women experienced new freedom. Norma believes that Caye Caulker now has a vacuum that can be filled by the Lord, and is ripe for revival. We prayed that God will open the way for leaders in Caye Caulker, and elsewhere in Belize, to recognize how He wants revival to take place. Then we can prepare the way for the Lord to come and remain with us, with great authority and power to change us.