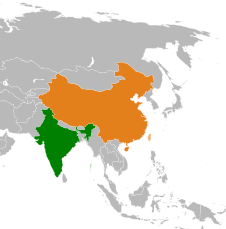 PRAY FOR GOD to move in the world's two most populous nations, and to:
Open ways of provision to locked-down people in India who have run out of food and supplies. Reach those who seek and need shepherding. And protect, provide for and empower the Christian shepherds.

Keep multiplying Chinese underground churches that face persecution. Cause books and materials to convert the authorities who confiscate them. And make the pastors living epistles of Christ, with undeniable testimonies that He is Lord.

Reach persecuted Christians all around the world during lockdowns. Keep them supernaturally connected to Christ and to their congregations. And when lockdowns end, help them overcome all challenges in this changed world.
PRAYER ALERT: World's Two Most Populous Nations Cited for Persecution
Open Doors recently cited China and India, the world's two most populous nations, for persecution. First, in India, Open Doors says that lockdowns threaten the lives of persecuted Christians.
Many impoverished house pastors in India are running out of government rations. They cannot collect offerings during lockdowns. Moreover, in some parts of India those known as Christians lose eligibility to receive rations at all.
In China, churches face direct persecution from the government. China especially targets churches it considers too large, too political or too friendly with foreign guests. For example, authorities arrested one pastor for refusing to join the state-controlled Three Self Church. Specifically, they said his offense was "inciting subversion of state power"..
Furthermore, the authorities confiscated 480 books from this pastor's church. Already they had banned his church for distributing gospel tracts outside. But now church members cannot even read their own church's materials. Also, they stopped this pastor from sharing info about Wuhan, the Covid-19 epicenter. So we must pray for the countless courageous pastors like Zhao in China and India.
BPN articles related to world's two most populous nations:
Underground Church Networking During Persecution
Covid-19 Lockdown Food Relief on Central American Streets
Coronavirus Crisis—End-Times Preparation: 5 SHORT VIDEOS
Related sources for world's two most populous nations:
India: Christians struggle to survive amid COVID-19 lockdown
Chinese pastor who refused to join communist controlled church arrested for 'subversion'
Keyword: world's two most populous nations