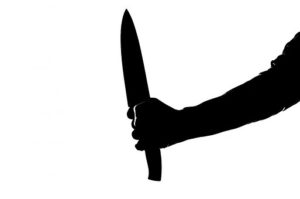 PRAYER ALERT on last crown witness. On July 29 the long-delayed trial concerning the July 2016 beheading of Pastor Llewellyn Lucas saw the final Crown Council witness take the stand. Sergeant Holly Vasquez testified that on July 15, 2016 he went to Sanchos Bar in Belmopan to investigate a robbery that had taken place on the same day at the Income Tax Department.
At Sanchos Bar Vasquez found William "Danny" Mason and four other men who are now accused of the beheading. They resisted his attempts to search Mason's black Ford 150 pickup truck. Mason claimed to not have the keys. The other four men barricaded Vasquez' approach to the truck.
Vasquez called for help, and other investigators arrived. Vasquez found the pan of Mason's truck unlocked. Inside, a black bucket contained the head of Pastor Llewellyn Lucas.
Incriminating video evidence
Video footage provided incriminating evidence. It reveals that earlier on that same day, at 1:14 pm, Pastor Lucas walked up the front stairway of Mason's house. At 1:40 two men escorted him outside. One of the two men pulled a huge butcher knife from his waist.
Mason came out and headed in the same direction nine minutes later. Another camera shows Pastor Lucas bound, lifted and thrown into the back of Mason's black Ford pickup truck.
The police have held all this evidence for three years. Why then did the case take so long to go to trial? Only 10 percent of murder cases in Belize go prosecuted at all. But look at the most publicized case of all. Such delayed justice for a notorious well-evidenced case can only embolden more murderers. Lawlessness keeps increasing with the recent spike in murders. We must pray for help from heaven to turn Belize from this broad path of self-destruction.
PRAY WITH US
Father God, we know that You grieve even more deeply than we do over Pastor Lucas' beheading and other horrendous murders. As Judge of all, You deplore the lack of justice that emboldens more murderers. Shine Your light on every plan for further attacks. Turn the perpetrators from their wicked ways. If they refuse, warn the targeted victims.
Also, alert the police. Do not let them or the courts get away with tardiness or injustice. Bring policemen to the right people at the right times, as You did with those accused of Pastor Lucas' beheading. But we appeal to you to catch them before and not after the act. We believe our prayers increase heaven's vigilance. So remind us to keep praying, so that Your angelic forces can combine with our police forces to stop these crime waves. And send waves of Your Holy Spirit instead. In Jesus' name, amen.
DailyInsight From God comes justice, from justice law, from law security, and from security freedom within God's law (see James 1:25)
BPN articles related to last crown witness
Related sources for last crown witness
Danny Committed to Stand Trial
WILLIAM DANNY MASON AND CO-DEFENDANTS TAKEN TO COURT FOR KIDNAPPING CASE
Mystery Shrouds Adjournment in Mason Case
Keyword: last crown witness
Investigating officer testifies as last crown witness