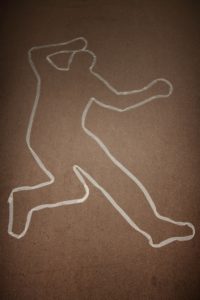 PRAY WITH US about recent crime wave blamed on untrained police. Father God, we thank You for sending Your Holy Spirit to convict the world of sin and judgment. Thank You for sending Jesus to suffer the judgment for our sin. We repent of our compromise with sin. Many times we have allowed sin to prevail just as we see the police have. We need more waves of the Holy Spirit to cleanse us and flow through us. Turn the nation from the waves of evil spirits to steal, kill and destroy.
Jesus came that we may have life, and have it abundantly. Fill us again and again with Your Spirit, so that we may speak and act out of Your abundance in our hearts. Because You live in us, show Yourself greater than he who is in the world. Bring grace to the police force to turn from any wicked ways and learn Your paths of righteousness. Raise the standards of faithfulness and integrity and empower the police to protect us from evil. For Yours is the kingdom and the power and the glory forever. In Jesus' name, amen.
DailyInsight. The state needs the church to change evildoers, and the church needs the state to restrain evildoers who refuse to change (see Rom. 12-13).
BPN articles related to recent crime wave blamed
New police force seeks help in Caye Caulker
 Related sources for recent crime wave blamed
Cop arraigned for Allyson Major's shooting death
Same Officer Who Shot Vince Martinez Killed Allyson Major Jr.
Vince Martinez to Take Action against BPD
The Reporter Editorial – Friday, August 2nd. 2019
The Reporter Editorial – Friday, July 26th. 2019
Excerpt from the above Amandala article by Rowland A. Parks: "Almost 900 officers of the Belize Police Department recently sat a promotion-based examination to determine potential candidates for vacant posts within the department. The examination is based on knowledge of investigative and administrative techniques, but alarmingly, almost 80 percent of officers who sat the exam failed.
    "The questions in the exam, we are informed, tested the officers' knowledge of community policing programs, missing persons policies, investigative procedures, domestic violence scenarios, identifying the elements of a crime, and identifying types of offenses."
Keyword: recent crime wave blamed
Why is the recent crime wave not blamed on others?