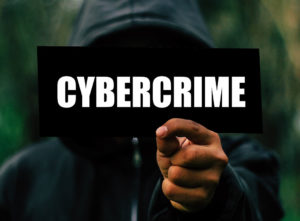 PRAY WITH US against gang rape threat and all other cyber bullying, that God will:
1.    Protect Pastor Wade. his wife and family, and all other reporters from malicious retaliation for doing their job. Also, help them continue to expose evildoing and to commend righteousness.
2.    Humble all those who feel entitled to do evil because of their position and power. Bring them to true and lasting repentance. And, to make an example for others in cases like this, bring them to justice.
3.    Pour out His Spirit of the fear of the Lord on all those using social media to slander and terrorize other. Establish laws & policies that punish cyberbullying. And give victims grace to find His overcoming ways.  
PRAYER ALERT:

Gang Rape Threat by Politician's Son Enrages Belize
Jumoke Castro, son of Edmond Castro, the Minister of both Traffic and National Emergency Management, faces national outrage after a horribly obscene post on Facebook. He threatened the wife of prominent journalist and pastor Louis Wade with gang rape. "…maybe me and my brothers and Kenzie could gang bang her…" the post read.
The post names "Kenzie" Hulse, the son of another government minister, the Agriculture Minister Godwin Hulse. Pastor Wade had highlighted Kenzie's recent arraignment for assaulting the mother of his one-year old son. So Jumoke made the gang rape threat in retaliation.
Immediately, Jumoke's threat drew immediate denunciation from all sides. His union, the Public Service Union, declared zero tolerance for threats of violence against women. The Christian Workers Union upbraided him for the vile comments, which served "to further degrade our moral fabric. Furthermore, the Belize Chamber of Commerce & Industry decried gender violence of all kinds, including social media threats. And Channel 5 insisted that "those in office who swore to uphold the law…take action to protect Pastor Wade and his wife.
How to stop cyber bullying?  
The National Evangelical Association of Belize called on all relevant government authorities "to speak out, to take vigorous action and apply the laws of Belize against abusive threats and behaviour now and whenever it arises among their ranks". Leader of the PUP Opposition John Briceno chastised Jumoke's attitude as a minister's son. Because no one should think "that he is entitled to be able to write such nastiness against the wife of Pastor Louis and that he can get away with it." Moreover, Prime Minister Barrow himself agreed "entirely" with the Opposition Leader. Also, Barrow added that such a disgusting post "must absolutely and in the most unqualified and unreserved terms be condemned."
In response, Commissioner of Police Chester Williams asserted that he is "looking to see what, if anything, could be done by law to address the situation." The problem is, Belize has no laws against such cybercrimes. Still, the Public Service Commission of which Jumoke is a member, seeks to take punitive action. Also, PSC is working with seven branches of government to develop effective legislation against cyber bullying. Furthermore, the Ministry of National Security plans to establish a special cyber unit. Let us pray that all of this turns the tide against the malicious use of social media to slander and terrorize.
DailyInsight. The longer we live the more we have to learn how sinful man is and how great God is (see Mt. 10:16-20).
BPN articles related to gang rape threat:
Belize Identity Crisis Deepens During Holidays
Raising Standards in Belize- an Evangelical Manifesto
Recent crime wave blamed on untrained police
Related sources for gang rape threat
Firestorm Follows Jumoke's Controversial Facebook Post
Jumoke Castro Receives Backlash After Threatening Shasta Wade
Vile FB Threat By Minister's Son Spurs Outrage
Kenzel Hulse, 29, arraigned on a charge of harm
First Draft of Cybercrime Legislation is Under Review