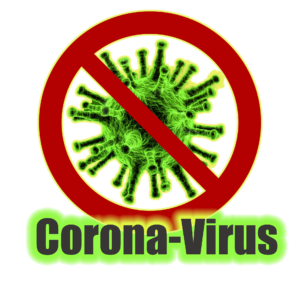 PRAY WITH US about Covid 19 preparedness. Father God, You are the God of peace. You will soon crush Satan under Your feet. Your peace, or shalom, also brings healing. But Satan comes to steal, kill and destroy. Therefore he is empowering the corona virus. He is using it to kill and destroy in the world. But You sent Jesus that we might have abundant life and peace. So release Your life and peace and healing wherever the enemy has sown this virus.
Arise, O Lord. And let Your enemies be scattered. Raise up Your people to take authority over this virus wherever they are. Drive back its influence over the people it has touched. Let Your perfect love drive out our fears of it spreading. Instead, bring forth testimonies of Your divine healing. And let this prepare Your people to face and overcome the tribulations that lie ahead. For You have overcome the world. In Jesus' name, amen.  
PRAYER ALERT:

Covid 19 Preparedness & Prevention in Belize
Planeloads of tourists during this current high season exposes Belize to the spread of Covid 19. As of February 29, 50 countries report confirmed cases. These include major tourist origins such as the US, England, France, Germany and Italy. Of the 42,000+ total confirmed cases, 2900 have died.
As yet, Belize has no confirmed cases. Its Ministry of Health has advised health facilities to identify and prepare isolation areas. But, according to former KHMH Director Bernard Bulwer, Belize has no isolation ward that meets international standards. And even countries that do are struggling to contain this little-known disease. It takes at least a year to develop and verify a vaccine.
So the best cure is prevention. You can greatly reduce your risk by:
·        Washing your hands frequently with soap and clean water for 20+ seconds at a time
·        Drying your hands with clean paper or towel
·        Not sharing food or drinks
·        Not touching your mouth or nose or eyes
·        Avoiding frequently-touched surfaces such as handrails, doorknobs, phones. Using clean tissues when you must touch them.
·        Carrying packages of clean tissues and using them to handle frequently touched surfaces such as handrails, doorknobs, phones
Also, you can reduce the risk to others by sneezing or coughing into a tissue when you feel the urge. Or lacking a tissue, sneezing or coughing into your arm.
And praying…
BPN articles related to Covid 19 Preparedness:
Raising Standards in Belize- an Evangelical Manifesto
China Rivals US for Clout in Belize & Americas
Related sources for Covid 19 Preparedness:
Healthy Living: Covid-19 Personal Prevention Plan
Keyphrase: Covid 19 Preparedness