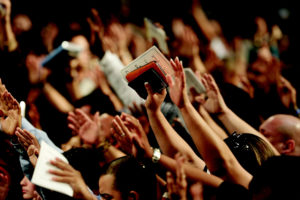 PRAYER ALERT on raising standards manifesto rollout. NEAB (National Evangelical Association of Belize) is calling all churches and Belizeans in general to pray about crucial issues in the upcoming 2020 elections. Specifically, we are calling for prayer about the issues of abortion and traditional marriage & family, between now and November 15. Every following week until December 6 we will be calling for prayer about 5 more of the 7 issues we are highlighting.
During this time we will roll out to the media our Raising Standards in Belize Nonpartisan Evangelical Manifesto. The manifesto addresses the 7 issues where standards have fallen dramatically. They include abortion, traditional marriage and family, gender policy, drug policy, political corruption, Guatemala, and curriculum. We challenge all Belizeans, and particularly 2020 political candidates, to raise the standards back up again.
As Christians we must articulate the biblical stands on these issues that Christians share. Especially because a large majority of Belizeans are Christians. Therefore politicians should know where this majority stands before they come out with their positions and manifestos. For if any politicians are thinking, for example, of legalizing abortion or decriminalizing drugs or granting licenses to public LGBT parades, they should have second thoughts. They should consider that Christians, and so many other Belizeans, stand against these policies.
So rally your church and prayer teams to pray this week about abortion and traditional marriage & family. Because all of your prayers will make a difference in the direction of this nation beginning in 2020.
Below are the parts of our nonpartisan evangelical manifesto that we will be publishing and elaborating on in the coming week (you may see the entire manifesto in English and Spanish in the attachments below):
Evangelical Manifesto excerpts
1 Abortion. Children in the womb used to have safe passage into life. Now countless innocents are being killed illegally. A recent alarming trend allows abortions right up to—and after—the moment of birth.
We raise the standard of the right to life, beginning at conception. Ultrasounds show unmistakable signs of life in the earliest stages of an unborn child. Heartbeats start in about five weeks. We call on political candidates and public officials to uphold and enforce our laws against abortion.
We pray that God will move parents to prepare the way for these precious lives, and that they will receive full protection from the government as human beings.
2 Traditional Marriage & Family. Children used to be able to depend upon a married father and mother committed to care for their needs. Now uncommitted cohabitation and single-parenting deprive most of them of vital care. Children learn to depend on gangs for identity and protection rather than on parents.
We raise the standard of faithful one-man, one-woman marriages only, and deplore divorce and extramarital sex. We plead with all those in broken families to seek God for restoration. Also, we urge those involved in extramarital sex to seek God for a faithful spouse and to be faithful to that spouse. We call on candidates and elected officials to honour traditional marriage and family in their private lives and public policies. Furthermore, we call on them to reject LGBT unions, LGBT marriages and LGBT adoptions as harmful models of family life and child development.
We pray that God will turn the hearts of husbands and wives to each other, and of fathers and mothers to their children, so that Belize's standards will rise and not fall, and bring a blessing instead of a curse.
BPN articles related to raising standards manifesto rollout:
Related sources for raising standards manifesto rollout:
DailyInsight. A nation's greatest hope is a praying church with members who disciple that nation in every arena (see Neh. 1-9).
Keyphrase: raising standards manifesto rollout