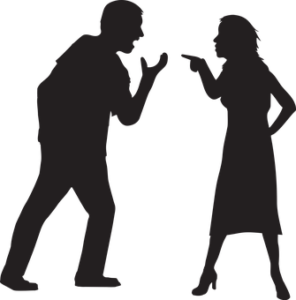 PRAYER ALERT on male-female relationship guidelines. The cascade of allegations of sexual misbehavior against public figures seems like it will never end. But the much-called for "dialogue" about the remedy has hardly begun. Last month BPN shared some biblical principles on treating younger women as sisters and avoiding coarse talk and obscenity. Now it's time to put forth some specific biblical male-female relationship guidelines.
We must replace the progression of sexual improprietry to harassment and to abuse with the progression of respect, true friendship and brotherly love. "Show proper respect to everyone" (1 Pet. 2:17). The more a man has contact with a woman, the more his respect should grow into a friendly regard for her good. But it should not exclude others. Never seek to be alone with a woman. Keep the friendship in the safe context of mutual acquaintances, other friends, and family. "Be careful to do what is right in the sight of everybody" (Rom. 12:17).
Friendships aim at shared interests, side by side. Romance aims at one another, face to face. Obviously lust aims at a lower, self-gratifying kind of contact. "Do not arouse or awaken love, until she so desires" (Song of Songs 8:4). Women tend to be more sensitive to small signs of sexual interest. Why? Because their bodies are more often objects of sexual scrutiny. Instead of adding to the onslaught, men should help women guard against unwanted attention.
Such consideration for women should grow into brotherly love. "Treat…younger women as sisters, with absolute purity" (1 Tim. 5:2). Purity implies an element of formality, or proper manners, no matter how familiar the relationship becomes.
Elisha lived with the Shunammite woman's family. But even when her son died, she approached Elijah with due deference. Elisha showed her due deference in return. He first asked after her family, noticing her distress. She first bowed at his feet, before revealing the death of her son. Elisha followed her when she returned home, sending his helper Gehazi ahead of both of them (2 Kings 4:25-30). Such chivalry has become all too rare today.
This kind of tact consists of little choices. Little choices make habits. Habits make character. Finally, character makes the big choices in our lives. Thus the progression of desirable habits in 2 Peter 1:3-6 leads to brotherly kindness, and brotherly kindness to love. "Love" here means the self-sacrificing agape kind of love. And here is the greatest kind of love…
DailyInsight. The top criteria for future spouses is how much they love God. Because He'll help them love you when you're unlovable (See 1 John 4:19).
BPN articles related to male-female relationship guidelines. 
Related sources for male-female relationship guidelines. 
Keyword: male-female relationship guidelines. 
The solution is the right male-female relationship guidelines.