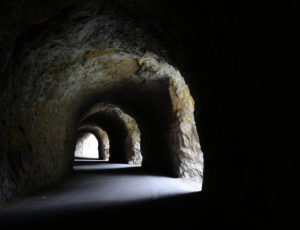 PRAY WITH US for underground church networking. Father God, we thank You for Jesus, who suffered so much for our sins. We thank You for the new life He gave us. It will last forever, no matter what. But You know that in this life we will face tests and tribulations. Help us to pass the tests. Help us to overcome the tribulations. And do not let us be tested beyond what we can bear. But provide a way out, so that we can stand up under it.
Wherever Christian face persecutions, bring comfort, guidance and persevering power. Turn their persecutors into proselytes, as You did with Paul. Help them too find trustworthy people to welcome into Your kingdom. And protect Your kingdom on earth, and destroy the work of the enemy against it. For the kingdoms of the world will become the kingdom of the Lord. In Jesus' name, amen.
PRAYER ALERT:

Underground Church Networking During Persecution
Jesus said, "In the world you have tribulation. But take heart, I have overcome the world" (Jn. 16:31).
Christians are already facing more tribulation and persecution than in any time in modern history. Open Doors reports that 11 percent of Christians worldwide "experience high levels of persecution." Even in countries where there is less persecution, anti-Christian policies are rising.
As a result, more and more churches now are operating underground. China's house church movement presents a prime example. But the early church also had to go underground at times. In fact, 23 of the 28 chapters in Acts contain accounts of persecution.
Christians in the underground church need secure communications with one another. Specifically, they will need to share access to food and necessary supplies. Most online media is quite open to surveillance and censorship. We are going to have to learn media which protect private data and communications. And to rely on God to show us who we can trust. A single betrayal can expose the whole underground church.
Current underground churches can teach us much. In spite of persecution, they are multiplying rapidly and thriving by the grace of God. We must pray believing that whatever persecution we face, Jesus will show us how to overcome, as He promised us.
ETG articles on underground church networking:
Coronavirus Crisis—End-Times Preparation: 5 SHORT VIDEOS
God's Coronavirus Plans vs the Enemy's Plans
Unbelievers Will Face Increasing Snares & Woes during Plagues
Covid-19 Food Relief on Central American Streets
Related sources for underground church networking:
Open Doors report: Christian Persecution
Keyword: underground church networking